9 Ethnic Wear Online Shopping Websites in India
Slow down your search for ehtnic wear by checking out the trending collection of these online ethnic wear websites.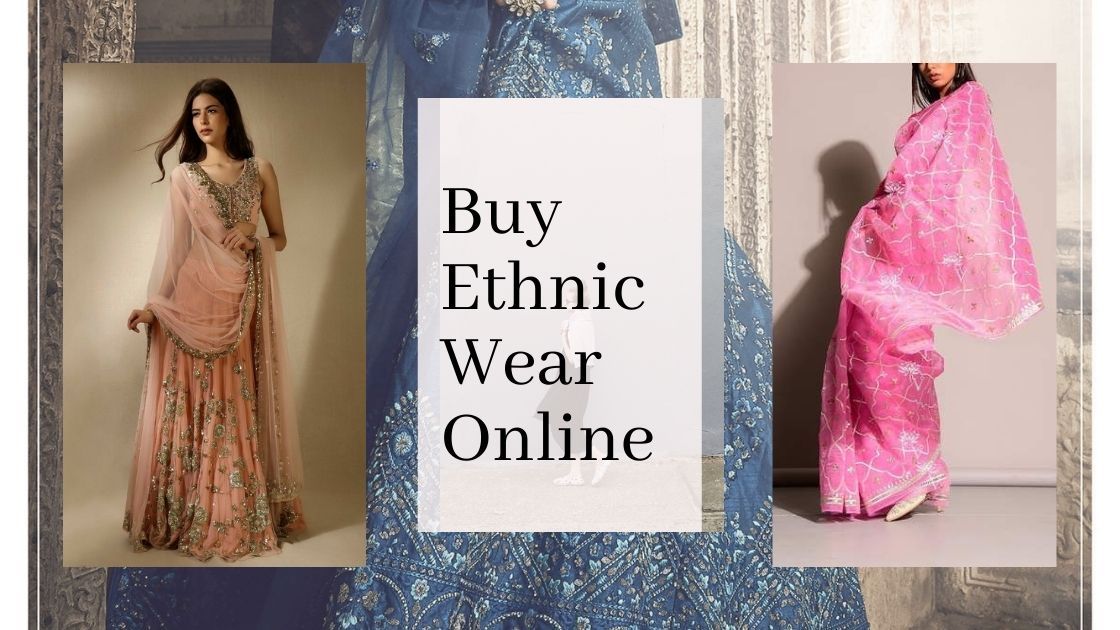 The Festive season is around the corner and we Indians don't lose even a single chance to get dressed up in our favorite traditional Indian outfits. Whether there is an occasion, the wedding season, or any regular outing day, our love for Indian ethnic wear can never fade.
If you're a shopping lover and your eyes have been bored enough by seeing those same dull and similar collections of offline stores and now you're looking to get your hands on some trendy stuff, then this time you should shift your search online to some of our recommended ethnic wear online shopping websites. If you're brand-conscious and looking for high-quality clothing or if you're a girl who sticks with a budget and believes in affordable shopping but always follows new styles and trends, then you're at the right place.
Here in the next section, we've created a list of the 9 Best Online Shopping Sites for Indian Clothes, where you'll get everything from top Indian wear brands to affordable Indian clothing brands having only trendy stuff. That would be going to help you to find some of the best, unique and trending collections of recent times.
The more trending collection of Indian ethnic wear you'll find here on these best ethnic wear online shopping websites in India you won't find anywhere else.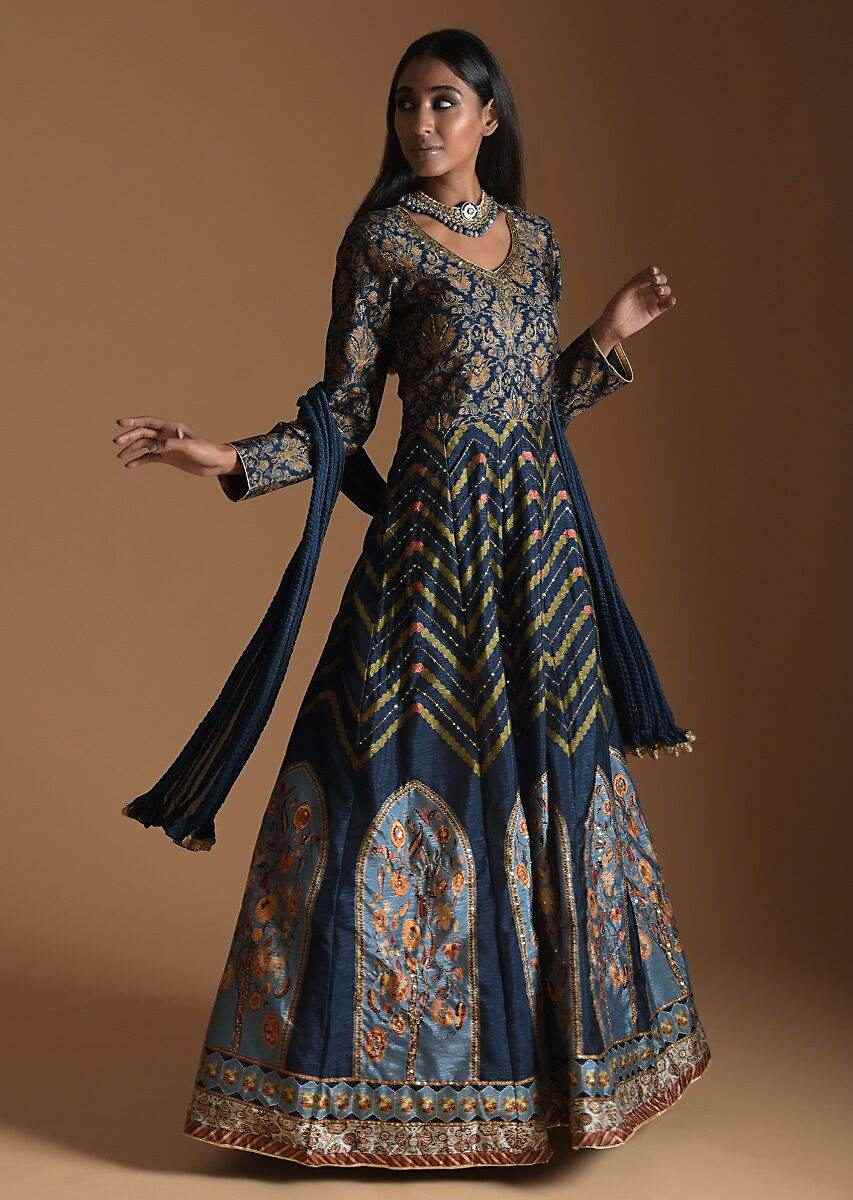 Kalki is a well-known brand for its female ethnic wear collection. Their collection has almost everything to amp up your look when you want just to look unique from everyone. Here you'll find a wide collection of Indian Outfits from embellished dresses like heavy embroidered Sarees, Gowns, and  Shararas to light-wear Kurta sets and Anarkalis, you'll get almost everything you wish for.
Websites like Kalki Fashion keep a separate category for wedding wear and a bridal section, where you can find from decent to their most vibrant bridal lehngas options. Their online delivery is available worldwide.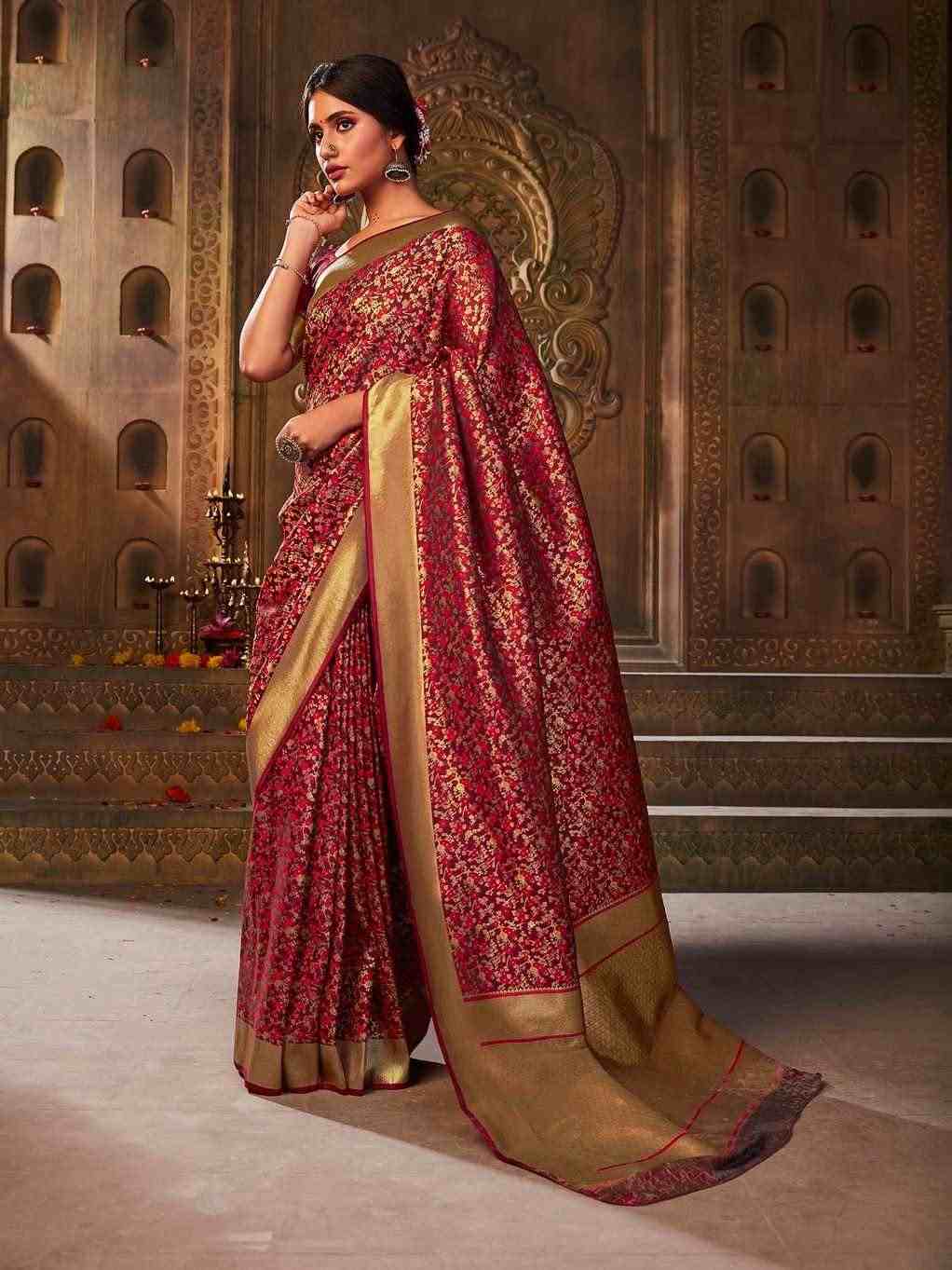 It's a website having multiple brands on one platform. You'll not only find here a vast collection of elegant ethnic outfits but with top quality branded outfits from designers like Ritu Kumar, Label Shaurya Sanadhya and so on, that would steal your heart at one glance.
This website has more than 200 Indian brands by popular designers having their beautiful collections for every special occasion. They do not only have typical traditional outfits but a collection with contemporary twists. You'll find Outfits like Jumpsuits, Tunics, Ethnic Jackets, Blouses, and so on with an Indo-Western theme.
Some popular and most likely brands on this website are Pinkville Jaipur, Saadgi, Ambraee, etc.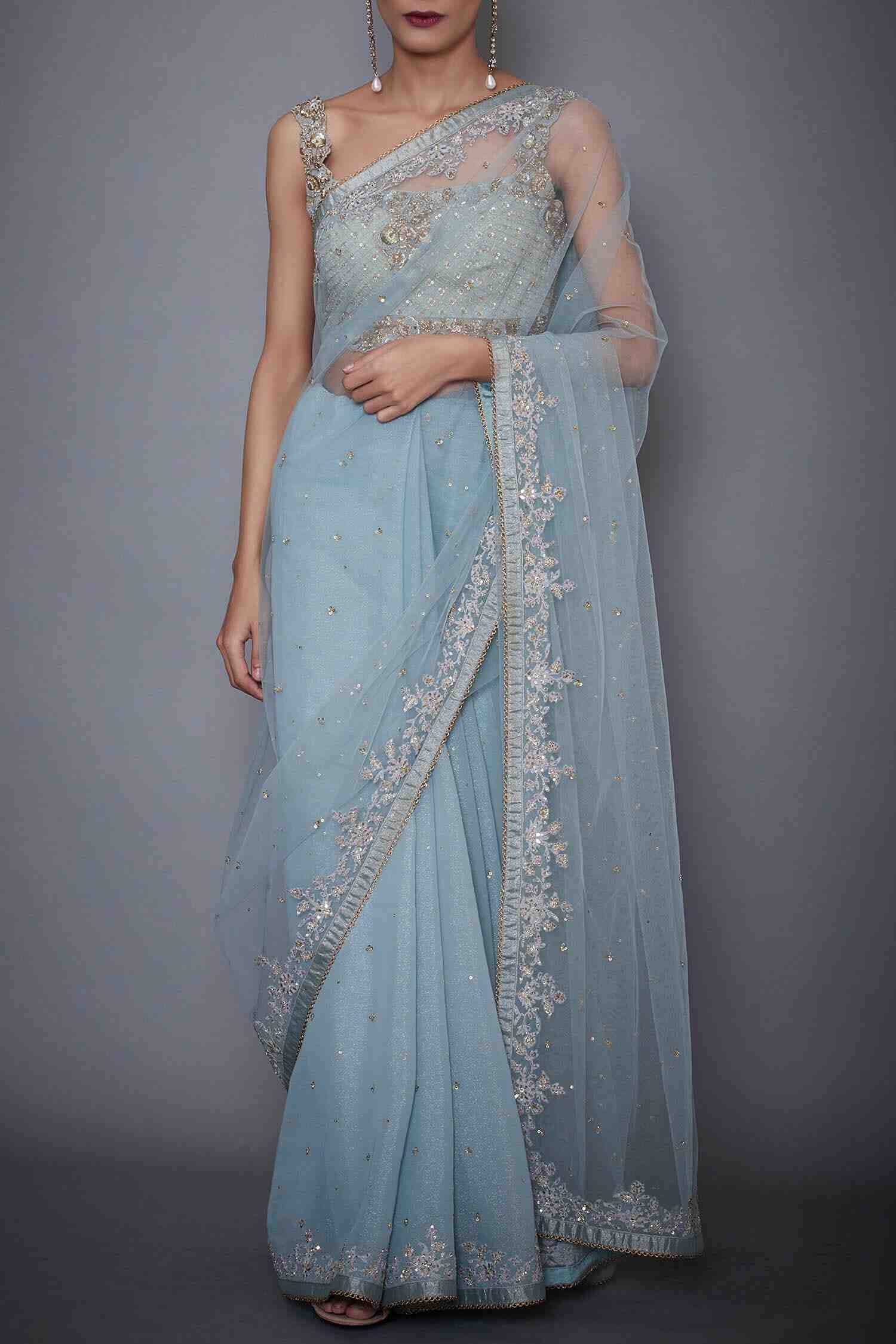 A popular one-stop destination for all stuff related to women's fashion. Apart from its trendy western-wear collection, Myntra also has a different category for affordable women's ethnic wear. This platform runs with multiple popular brands that give you many choices while maintaining a high-quality shopping experience.
This website is mainly centered on affordable Indian clothing brands where you'll find a vast collection, appropriate for every occasion like pooja, everyday looks, work, and or any important events. You can find a nice collection of simple wear like plain Kurti, Palazzo pants, lightweight Sarees in a good variety of fabrics like silk, organza, chiffon, handloom & handcrafted, and various prints with a touch of elegance are all set to make you ready for any special day. Apart from just Indian clothing, they also have a nice and big collection of traditional jewellery and footwear to glam up your entire look.
The most popular and trustworthy brands on this website are Visudh, Sangria, and Jaipur Kurti.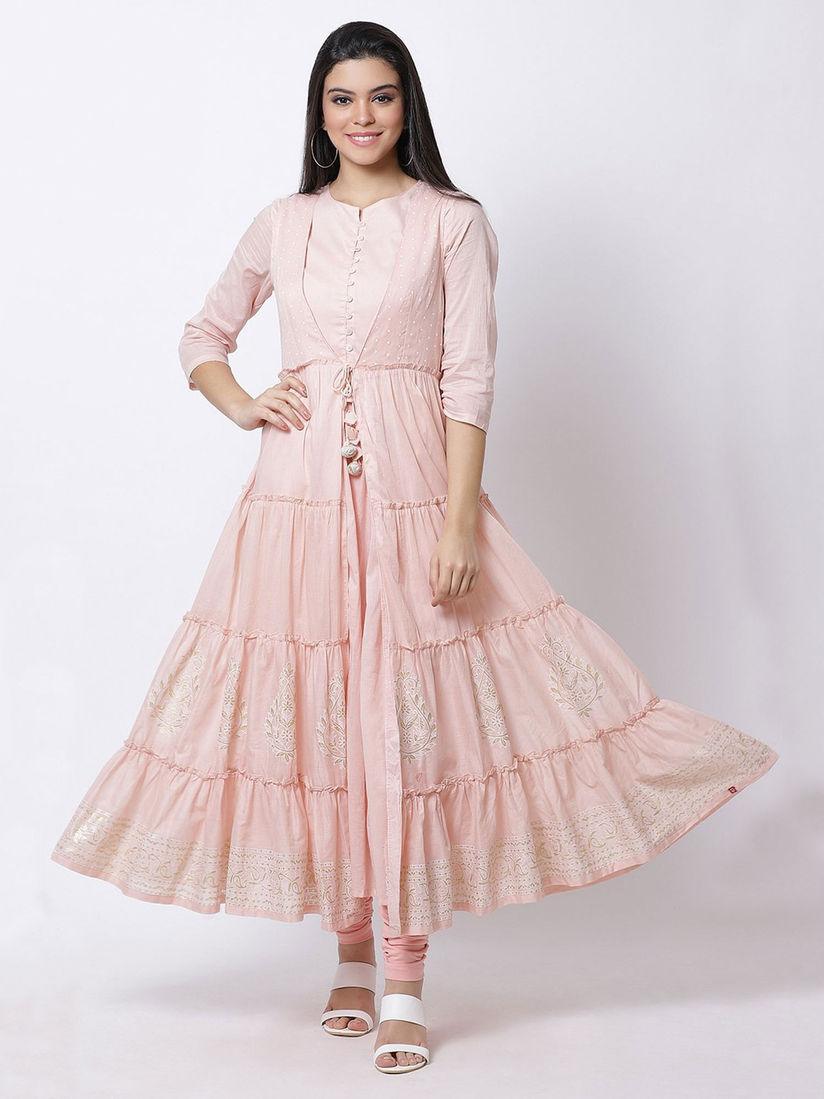 If you're a girl who believes in simplicity and is more inclined towards colorful and vibrant clothing styles, then this brand or place is for you. You can find Biba Kurti the most appropriate and comfortable for every small occasion or even for any outing.
Their collection is designed to give you comfort with an elegant look. You won't find many intricate patterns here, but surely their collection is full of vivid and vibrant color palettes and their Indian patterns for small occasions, festivals, and mini parties are worth trying.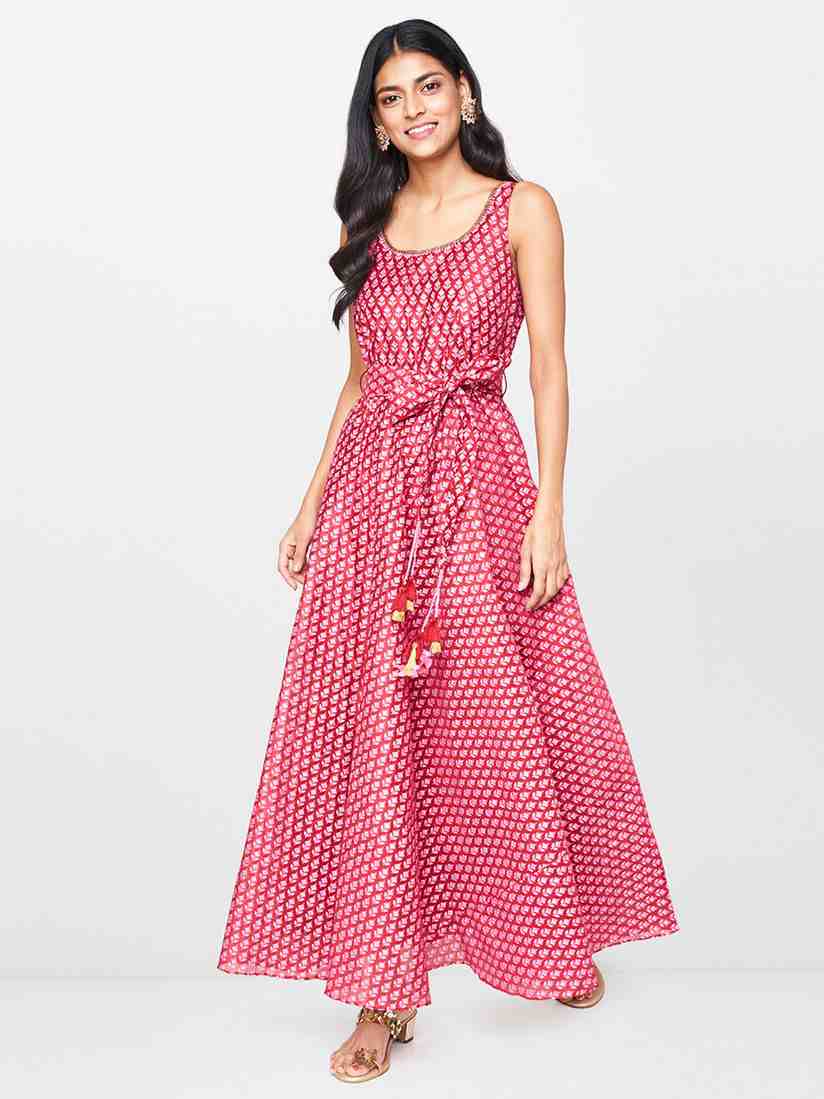 Have you been bored by seeing the same traditional collection of Indian wear everywhere and want to spice up your look? Then this place might soothe your eyes.
Global Desi is a popular brand by Anita Dongre, widely known for its collection to refer a strong and modern women. Their whole collection is based on an Indo-Western theme. Their collection has a unique concept of ethnic dresses with a modern touch. You'll get a Boho-chic vibe with a range of vivid printed wear with lively & vibrant colors, and patterns that particularly signify the grace of a powerful woman. This is a good place to buy branded online ethnic wear while maintaining uniqueness and high quality.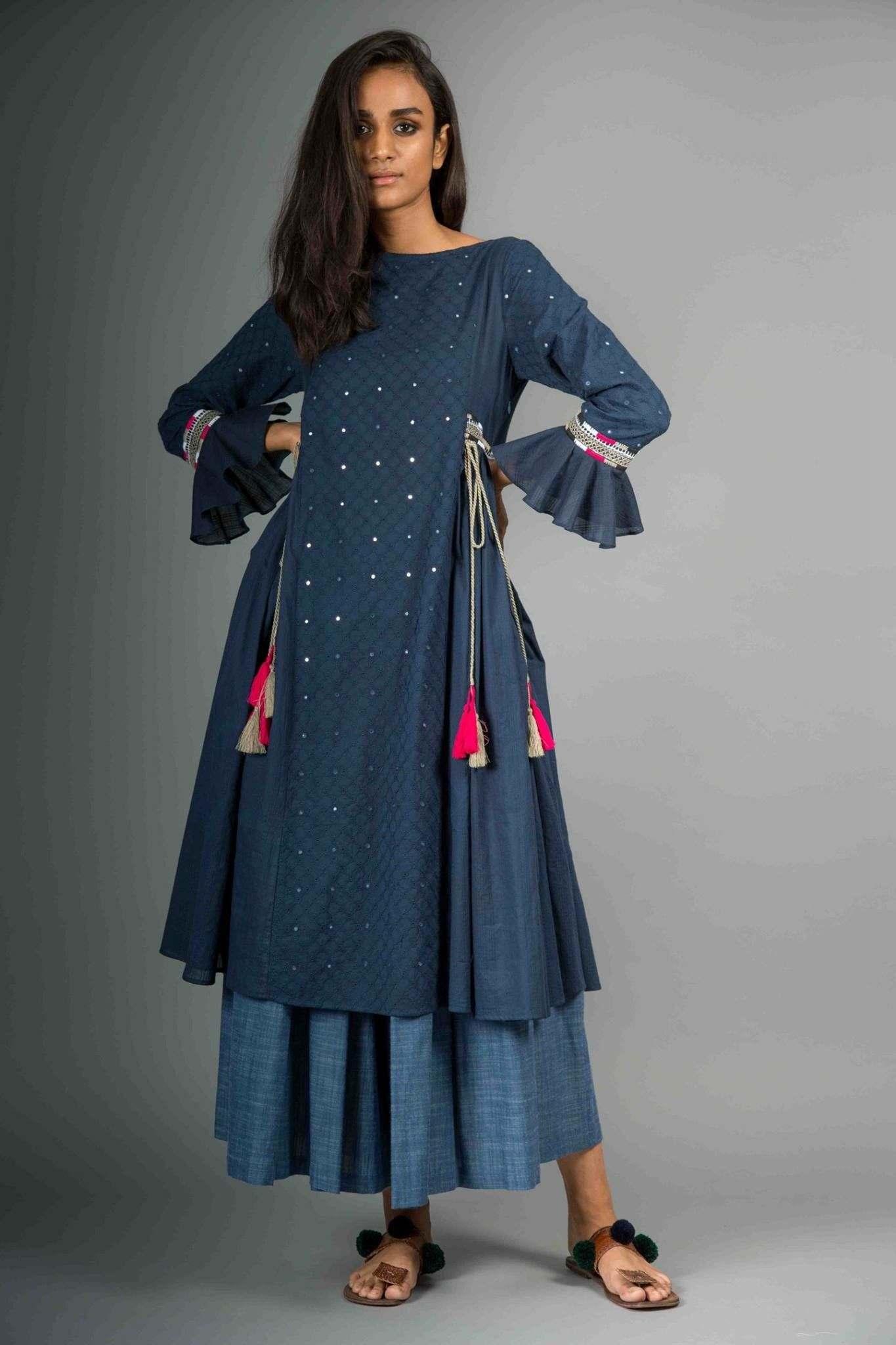 No one is unaware of this site's popularity which is mainly known for its electronic items, but now Amazon has set its foot on fashion too.
You'll find a style like regular wear with classic lightweight outfits for small occasions in their collection, which gives you a modish look and it also helps you to keep up your budget with fashion. You can also get many famous brands like Soch, Rangriti and many more which increases this site's trustworthiness. This website can be checked out to find some affordable ethnic wear with quality.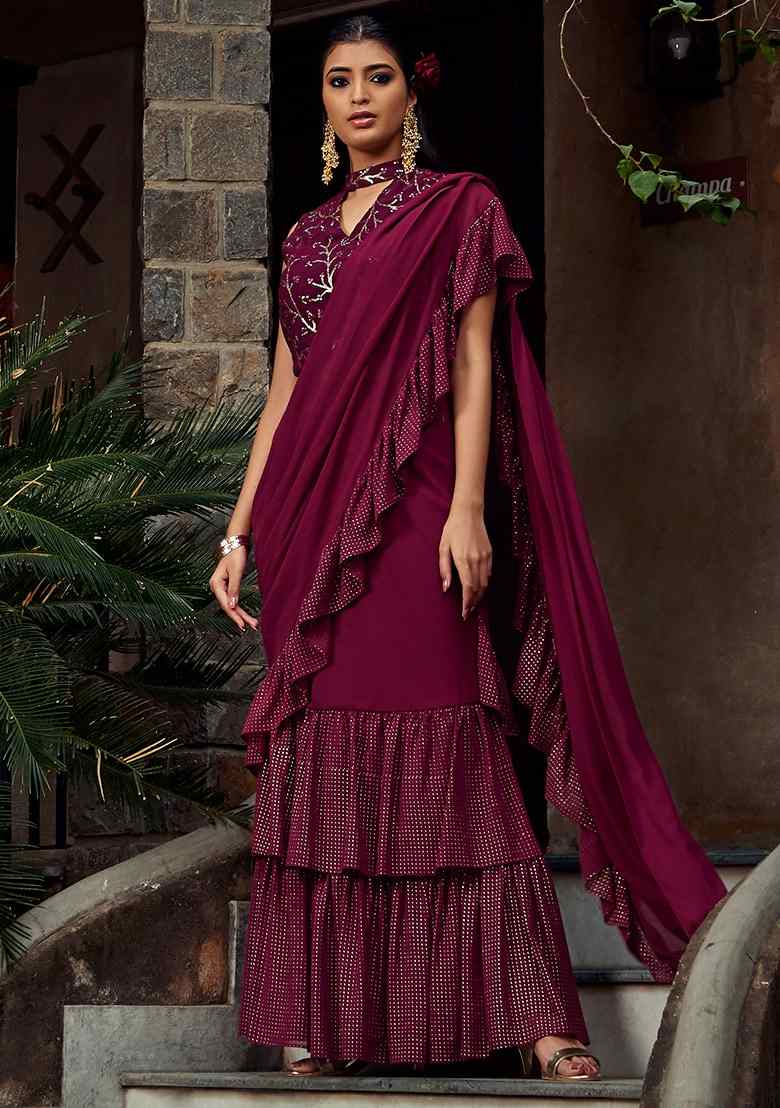 If your eyes always look for a unique and trendy collection then you can end your search at this place. House of Indya or Indya is a brand that offers a wide variety of collections of Indian ethnic outfits with a modern touch. You'll not find a regular style of suits and sarees in their collection but every outfit is designed with unique cuts, and beautiful prints, and embellished with fine work.  Their layered outfits are quite popular and you'll never regret trying them.
If you love to try new styles and patterns then you must visit this website once, and surely you'll pick some very unique and stylish pairs for your special days.
Aachho is a Jaipur-based Indian brand, you can find its collection on their website and also on multi-brand websites as well.
Their collection has a close vibe of traditional Rajasthani touch, where you'll find the perfection of handwork in their outfits. This brand's collection is popular for its hand-painted prints like Tie & Dye, Floral, and Lehariya; similarly, the work of Gota Patti, fine embroidery, and many more are easy to find.
In the brands like Aachho, you can find the true beauty and reflection of Rajasthani culture.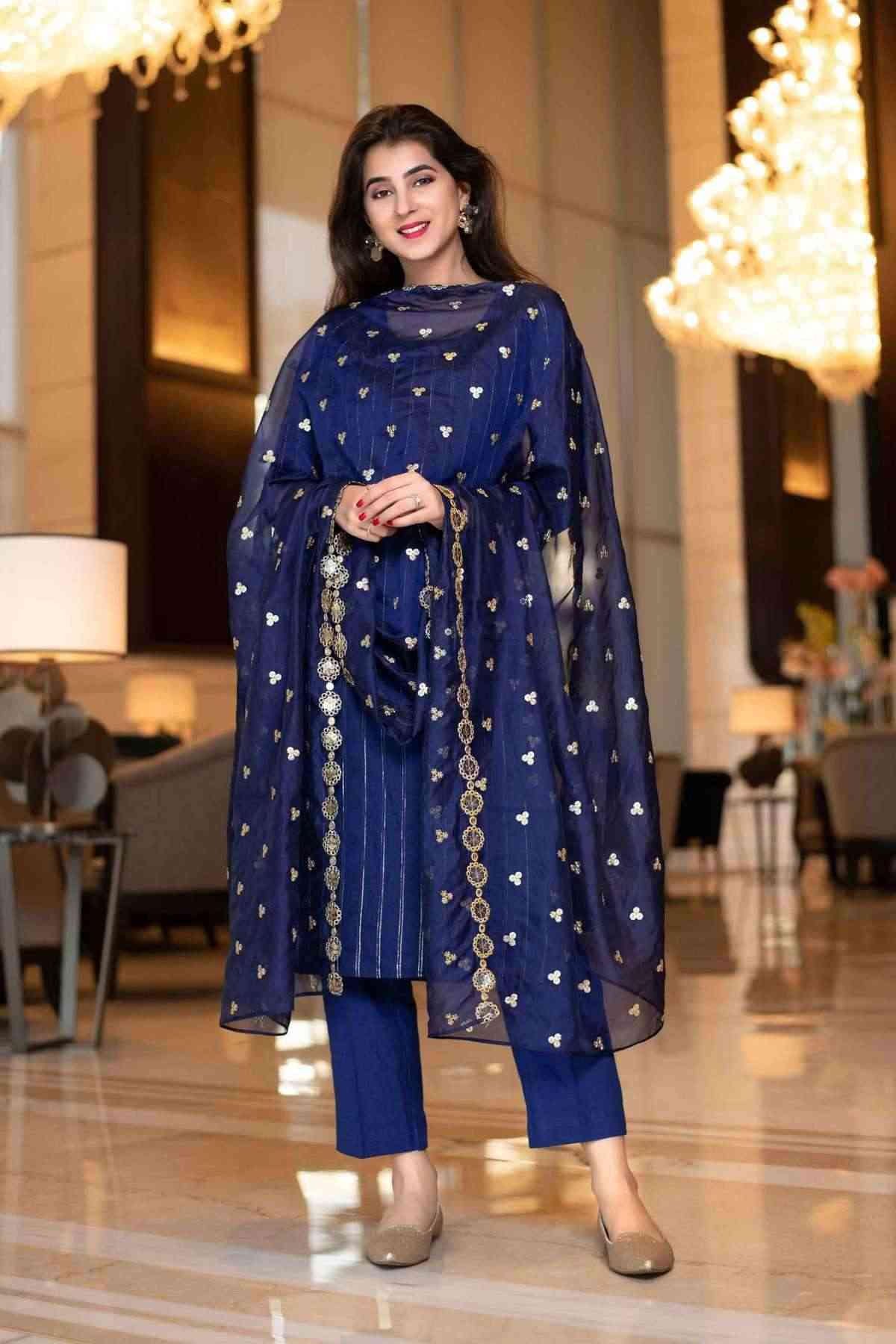 Vasaas has designed its collection for today's sophisticated women, who never compromise with their charm or with their looks. This is a site where you'll find almost everything from ethnic to Indo-Western, formal wear with an Indian touch to party-appropriate outfits, and even a lot more for regular days. You just simply can't resist loving their collection.
No matter what the occasion is, only the Indian traditional outfits can bring out our true beauty and make our events very special. So till now, you might have gotten a fair idea about some of the best websites for Indian ethnic wear, where you can buy Indian ethnic wear online and choose according to your style, choice, and requirement.
Now, are you ready to make people hold their breath with your dazzling look?