How To Match Jewellery With Bridal Lehenga?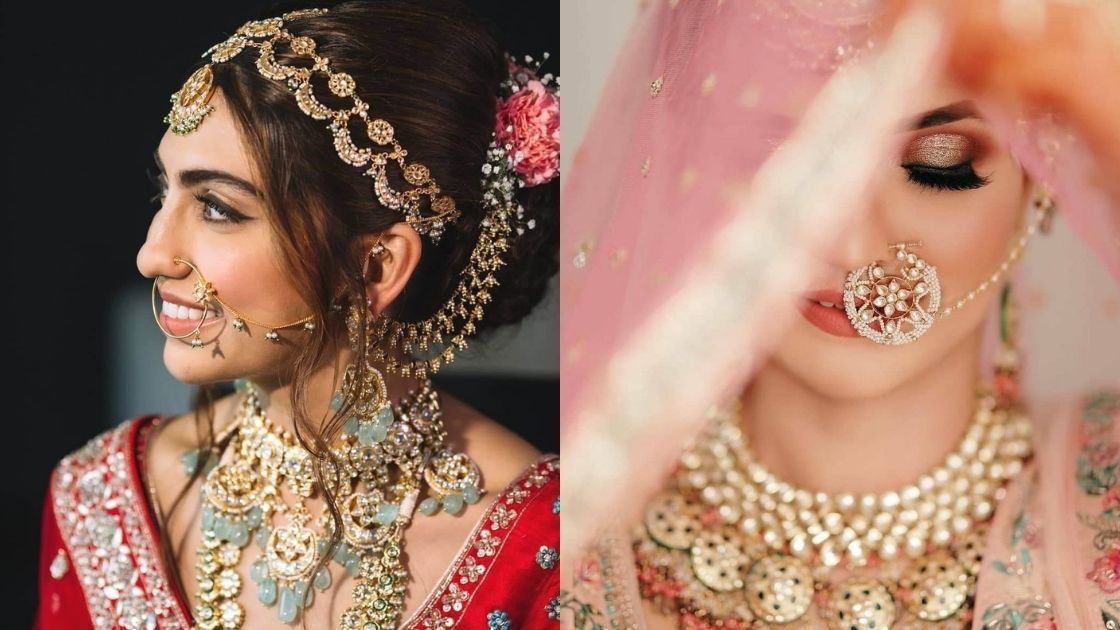 Your Big-Day is on the way and if you're still surrounded by the questions like, What bridal accessories should you wear with your designer bridal lehenga? or Which jewellery combination is best with bridal lehenga? Don't worry we've got your back and one thing is for sure, our wedding brides will definitely get a solution for all of their worries about "bridal lehenga jewellery" by the end of this article.
Before shopping jewellery for a bridal lehenga, there are a few things that must be kept in mind. The following key points you should consider before buying bridal lehenga jewellery:
Keep hairstyle in mind.
Consider your face shape and height.
Decide your blouse neckline.
Decide the entire look that you want to carry, either minimal or heavy.
What will you learn from this article?
What kind of jewellery to wear with bridal lehenga?
How to choose jewellery for lehenga?
What color jewellery to wear with red lehenga?
1. Try multicolors
Nowadays, our choices are not only limited to heavy red or maroon bridal lehenga. Although these colors are classic the area of color options has widened. Apart from the single hues, multi-color lehengas are also acing the hearts of our would-be brides. Instead of picking any one color or hue, many big designers are using various color palettes to create their masterpieces.
So, if you select such a multi-colored lehenga, you can surely pick two or three colors from your lehnga and choose the exact matching colored jewellery for lehenga.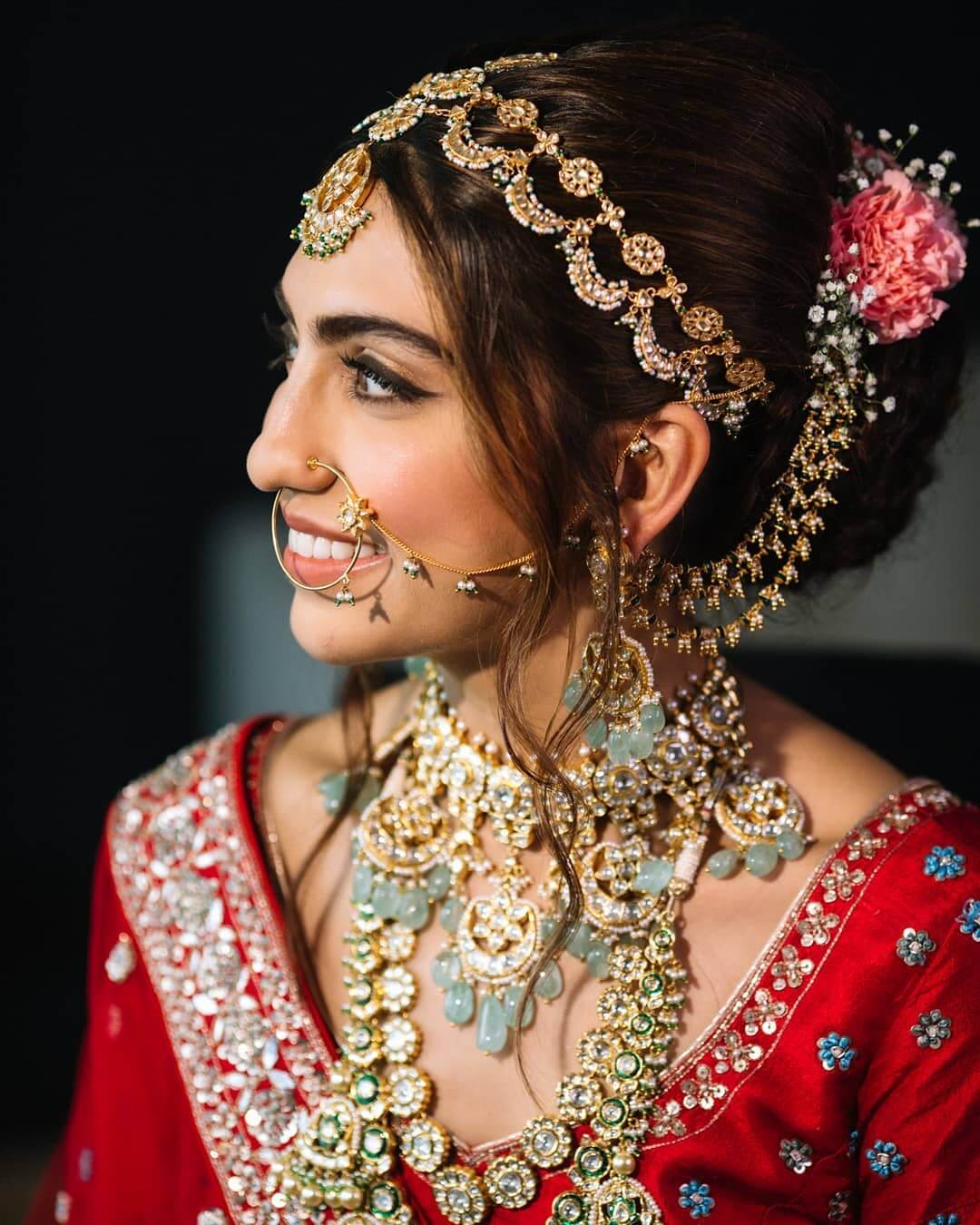 2. Use contrast hues
Do you remember those back days when we all prefer to wear bridal lehenga matching jewellery of the same color as our outfits? Well, those days have passed. Now, the new trend is all about trying different color hues in contrast with our outfits. Surely, you don't want to risk anything on your special days but this is also the perfect time to try out your best possible looks.
The most trendy color options for bridal lehengas are Red, Maroon, and Hot Pink in deeper hues, while for subtle options, you can go for Baby Pink, Beige, Pale Peach, Powder Blue, etc.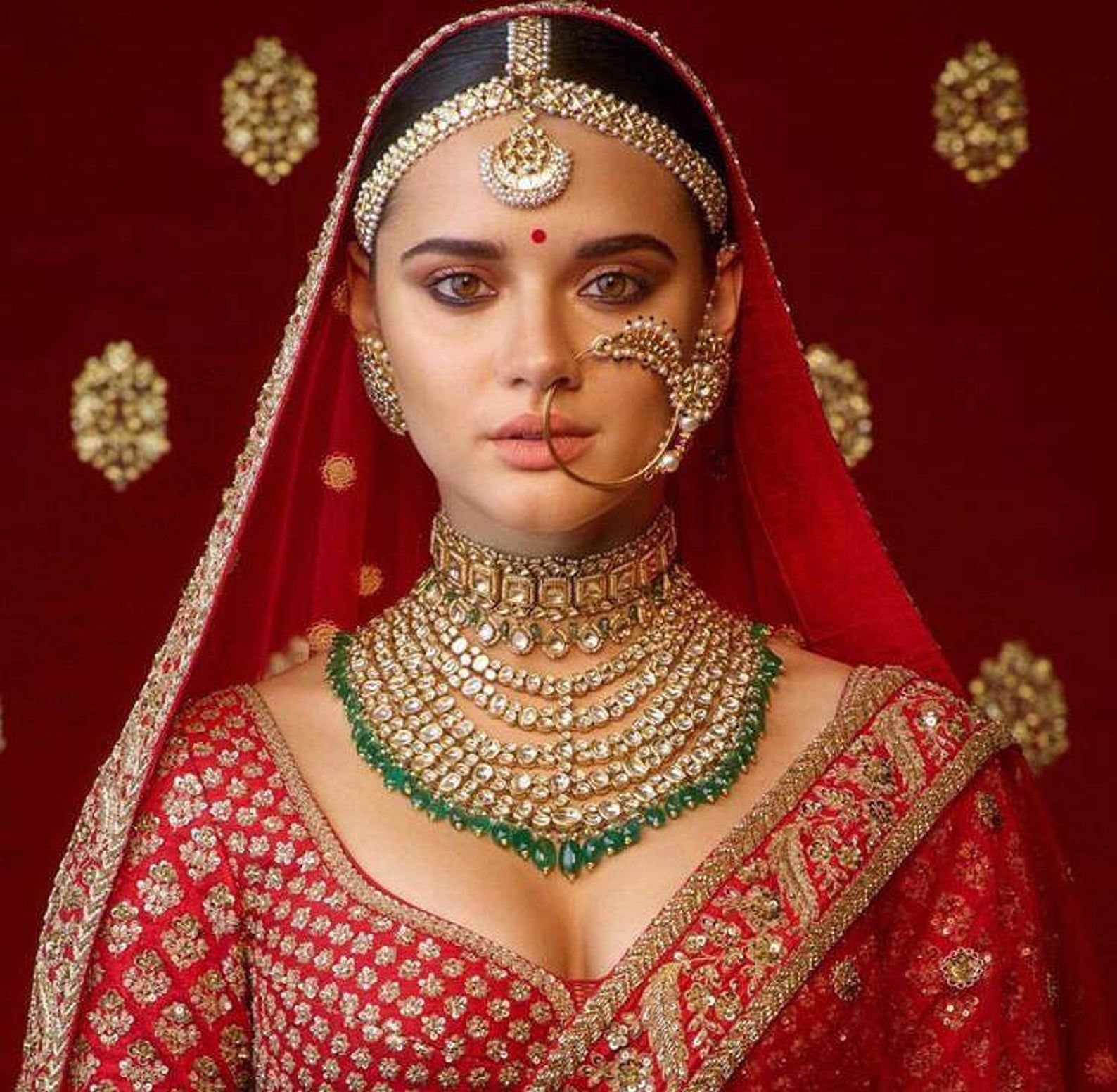 Find below the best color-contrasting combinations for your bridal lehenga jewellery:
Pair heavy red bridal lehenga with Emerald Green colored Statement/ Diamond/ Polki Necklaces.
The perfect bridal pink lehenga jewellery combinations are Emerald Green/ Multicolor/ Kundan with Green beads/ Diamond Necklaces.
The best contrast jewellery with maroon lehenga are Emerald Green color/ Polki Necklaces.
Best jewellery combination for a beige lehenga must be Emerald Green/ Maroon Color.
3. Match with the work or design of the lehenga
Apart from the color palette, the next best thing that makes a lehenga look appealing to the eyes is the work and pattern of the lehenga. The types of work on lehenga such as Zari, Zardosi, Phulkari, Mirrorwork, Gota Patti, etc., enhance the beauty of your lehenga. You can match jewellery for lehenga according to your lehenga's work detailing or stones. For example, with Silk fabric and Zari work you can go with Kundan or Polki stones. A minute detailing of meenakari jewellery goes perfectly with Zari's fine and intricate patterns. You can also match your jewellery with the color of your dupatta.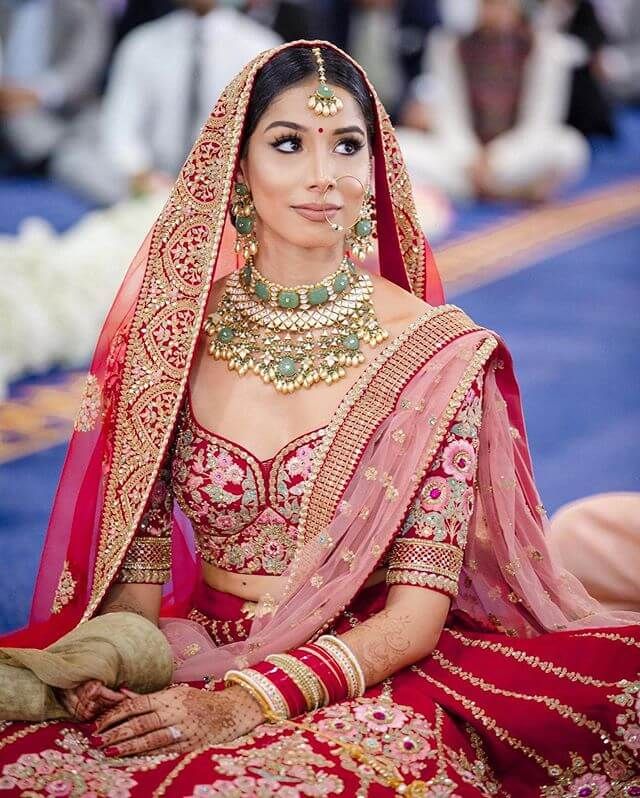 4. Go for evergreen classics
If you are inspired by your mom's beautiful wedding look and recreate the same, then certainly your lehenga options can be from embroidered or handwork Brocade, Silk, Velvet, etc. You can doll up your attires with classic Gold-plated or Traditional beadwork pieces of bridal jewellery options. Heavy necklaces such as Jadau haar and heavy Matha-pattis will also look enchanting.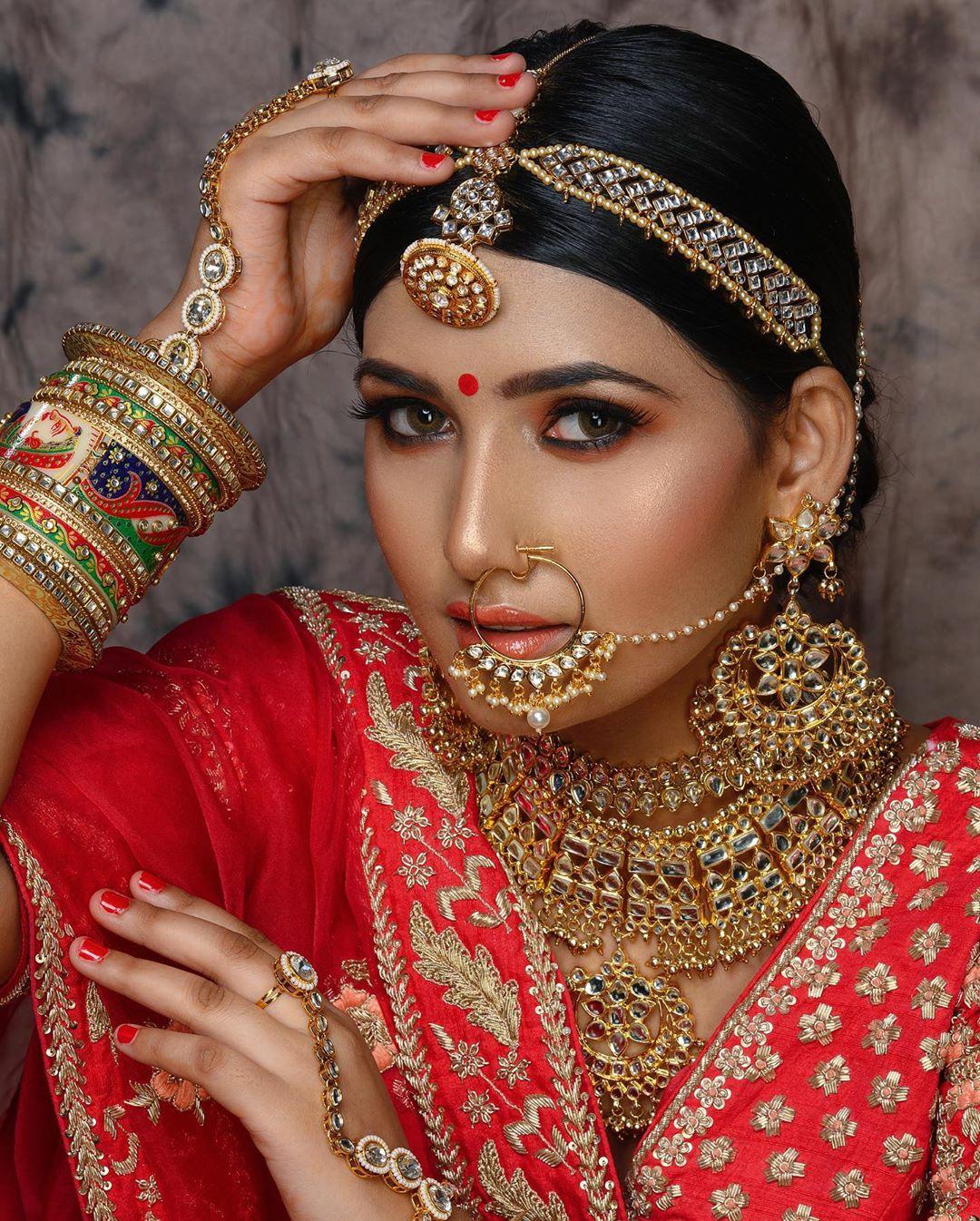 5. Minimal jewellery with heavy designer bridal lehengas
This is not a defined rule that brides are only meant to be covered up with all heavy looks from top to bottom. If your outfit has heavily embellished detailing, then you can go for minimal lightweight jewellery for a bridal lehenga. It will not only look elegant but also balance out your bridal look. These kinds of looks are best to carry out in day weddings where light colors and attire compliments the setting.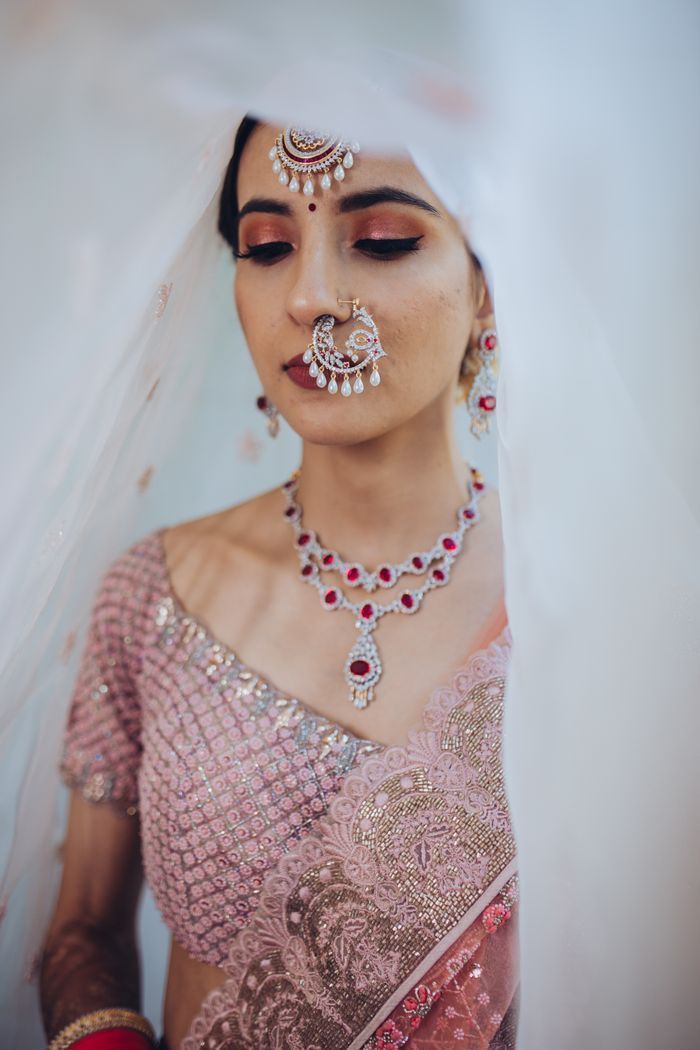 Final words on 'How to match jewellery with bridal lehenga':
These are just a few recommendations to suggest to you some parameters that you can use to choose jewellery for your perfect bridal look. But that doesn't mean you only have to stick with these suggestions. It's your day and you know the best for you. You're completely free to choose and wear the combinations in which you feel confident and beautiful. So, be creative and make it the best for you.
Thank you for reading this article. I hope we provided answers to all your queries.