Most Wearable Trends of Summer Fashion 2023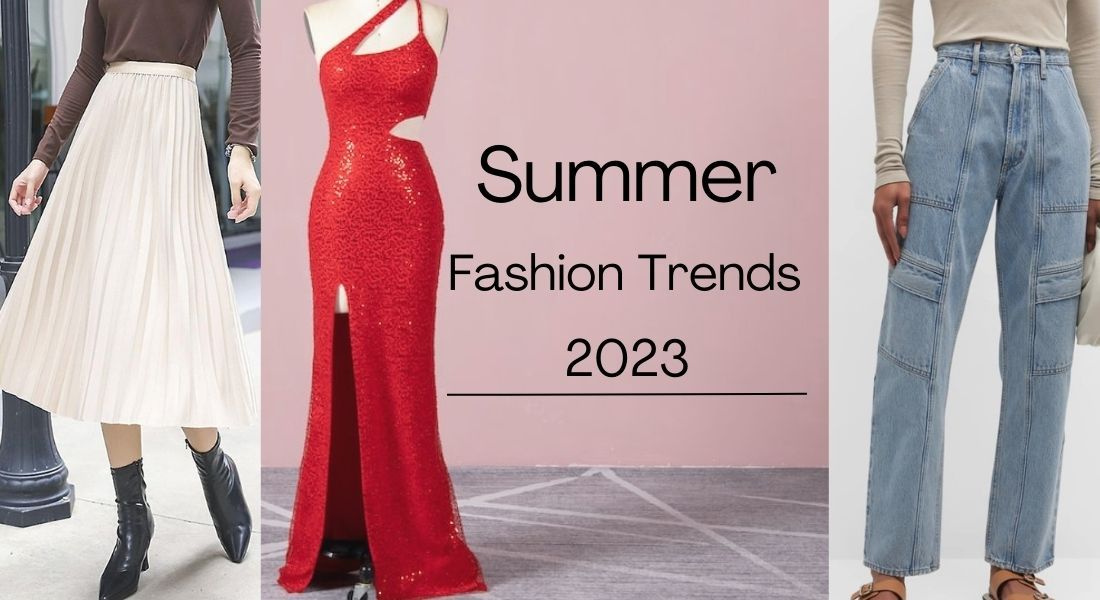 Summers are definitely our favorite in terms of the cuts, patterns and variety of color palettes we get in this season. But apart from the trending outfits, the fashion should equally be wearable.
Like every year, this year has also come back with many unique and some of our most lovable fashion trends. Summer Fashion Trends 2023 has witnessed many wearable style options for you. By trying them out you will not only look stylish but equally feel true summer vibes. Most of the style of this collection is also viable for Spring Fashion Trends 2023.
Check out the most wearable fashion trends of this year for your next summer shopping list.
What styles are in for summer 2023?
We have curated a list of the most comfortable, stylish and wearable fashion trends of 2023. Have a glance below:
See-through Sheer
Plain White Tanks
Ultra-baggy Pockets
Whole Denim
Mermaidcore
Pleated Skirts
Glitters Everywhere
Maxi-skirts & Dresses
See-through Sheer
See-through fabrics are indeed the most bearable yet stylish pieces for summers. This trend is definitely not going away as we all like the convenience of the fabric and the sexiness it adds to our attire. We can't get over these anytime soon. You can play off with these sheer pieces in different types of layering such as sheer tops with jeans, sheer midis, sheer maxi dresses, sheer cover-ups with sexy bralettes and many more. The rest is totally up to you to explore your fashion with this trendy piece of Summer Fashion Trends 2023.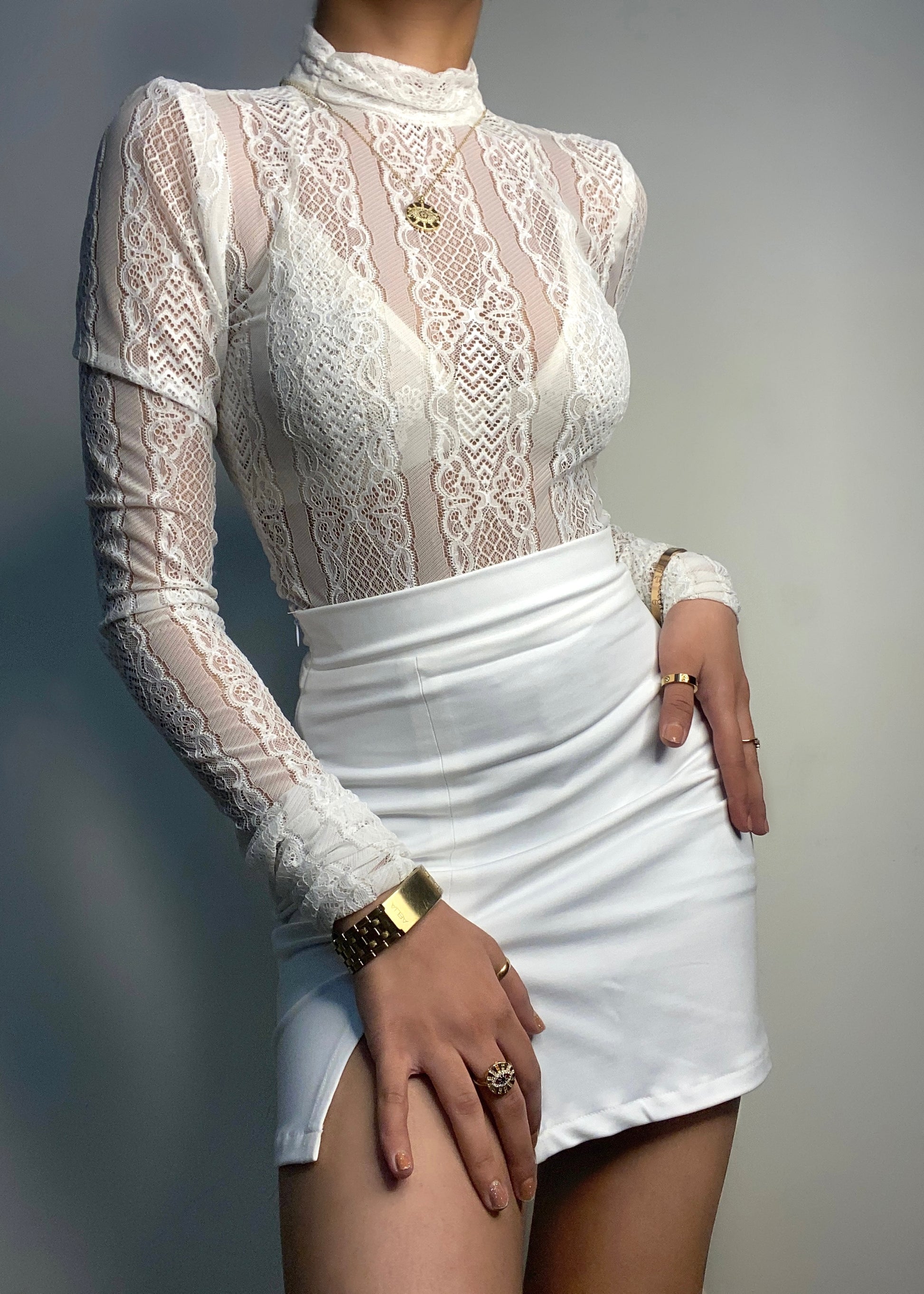 Plain White Tanks
In the list of most wearable summer trends, the next one is the most usable and wearable piece by all of us. This year plain white tank tops are in trend. These tops are getting popular for their cropped and ribbed patterns. This is one of the must-haves in all of our wardrobes as summers can't go on without them. White tank tops are best to style with Blue denim, cropped skirt, wide-leg pants along with some long cover-ups.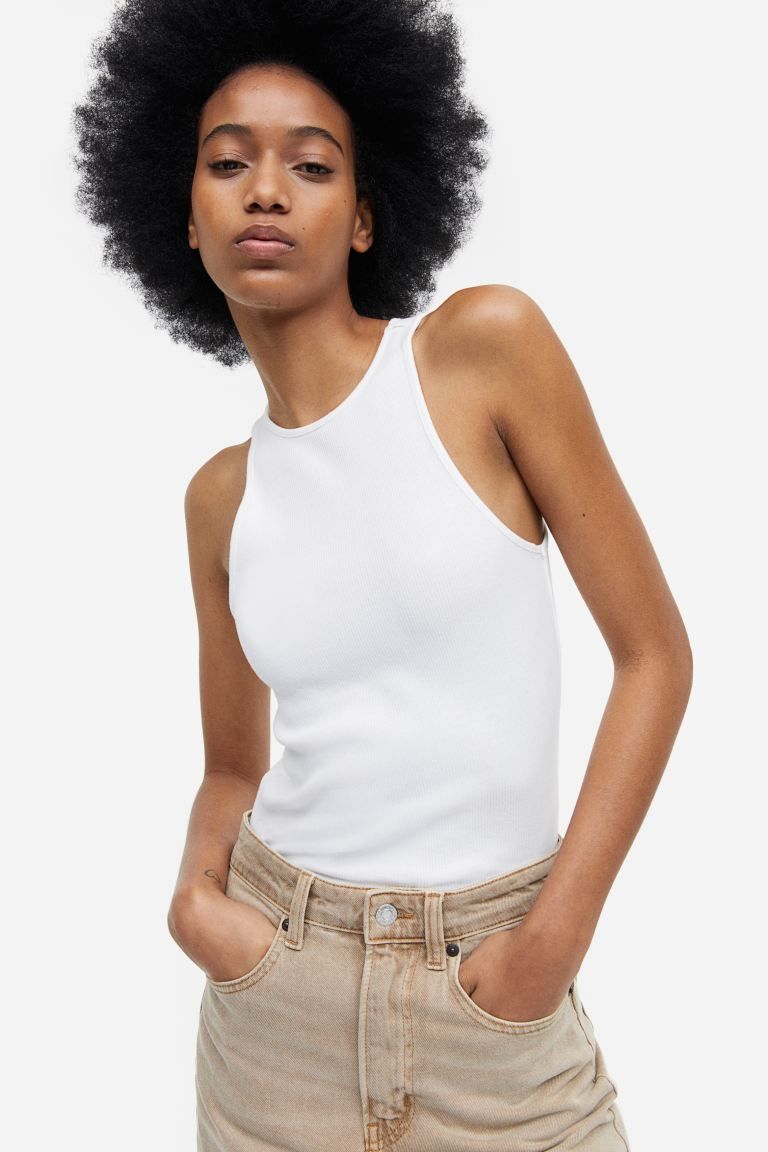 Ultra baggy pockets
Utility pockets are the new attractions for this summer due to their bigger sizes. For a sporty casual look, you can try these massive pockets style with cargo pants. Not only that, but maxi skirts are also widely seen getting popular in this style. This trend is surely versatile and most summer apt due to its max-size pockets and its casual care-free look.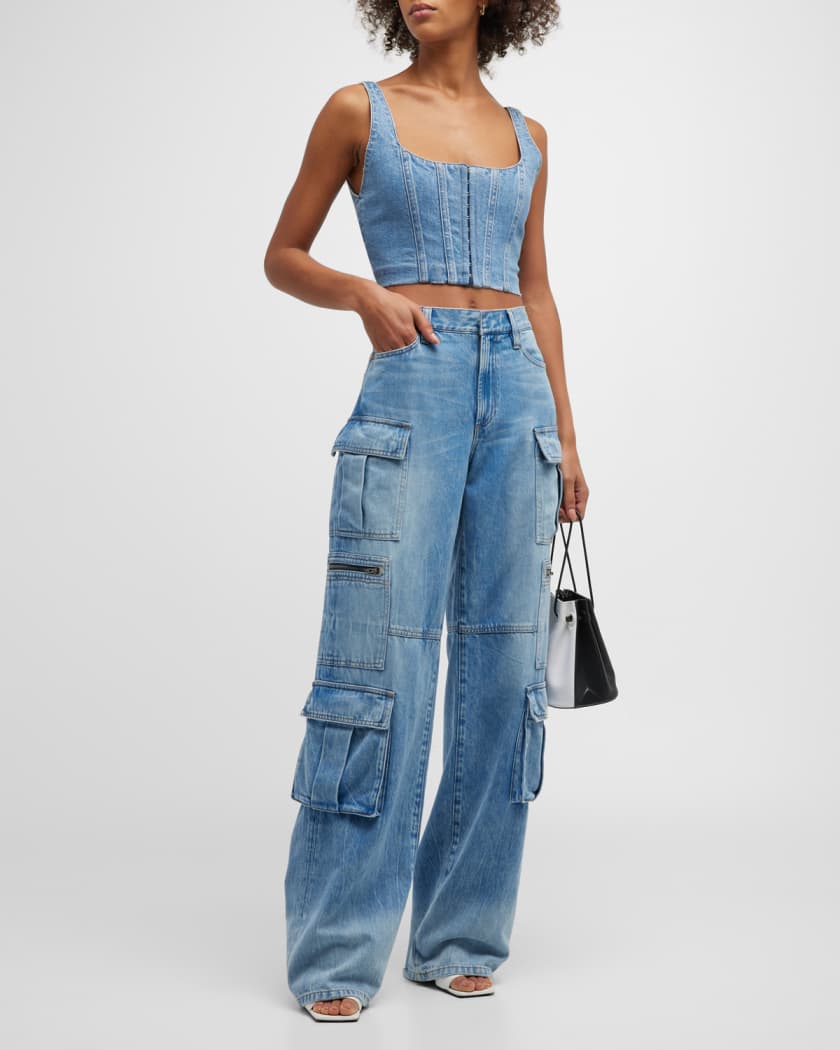 Whole Denim
Who said denim is only for winter? This year the denim trend has been revised totally. Denim is surely loved every season. As it can be styled in multiple ways but for a summer jeans outfit in 2023 you can try them in every way possible. Denim on Denim is quite a popular style for Spring and Summer Fashion 2023. Baggy Jeans are the most picked-up styles in bottom wear. Further, you can shop for Denim Maxi skirts in different shapes and sizes. Equally, breaking the myth, Denim dresses are also the go-to look for chic summer casuals.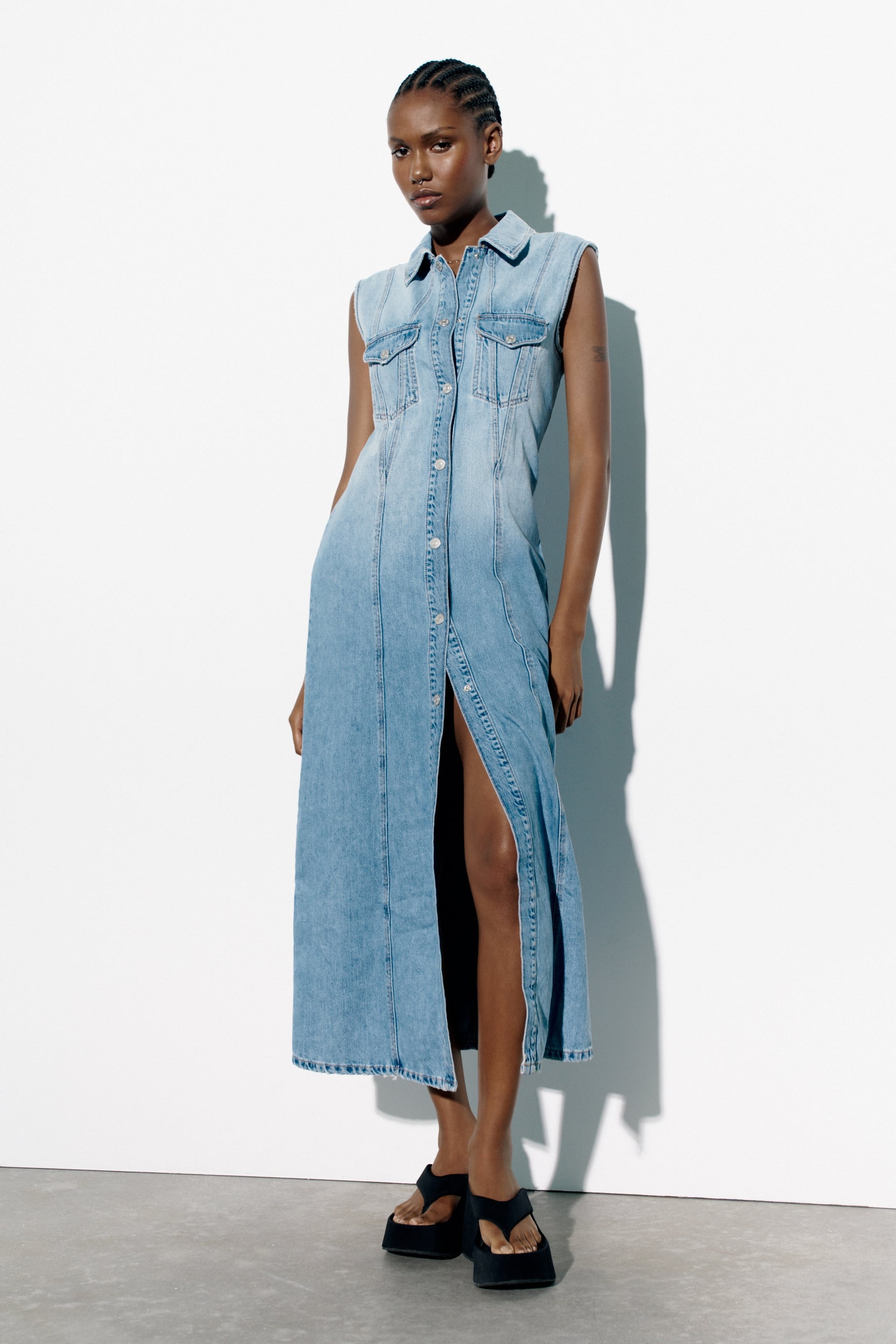 Mermaidcore
Inspired by "The Little Mermaid", this year we can also deck up in mermaid style. These fish-styled silhouettes will make you live a fairytale dream. You can get this style in sequins, cascading ruffles, fishnets and many more patterns. This style is best to style at beachside parties or to attend poolside events.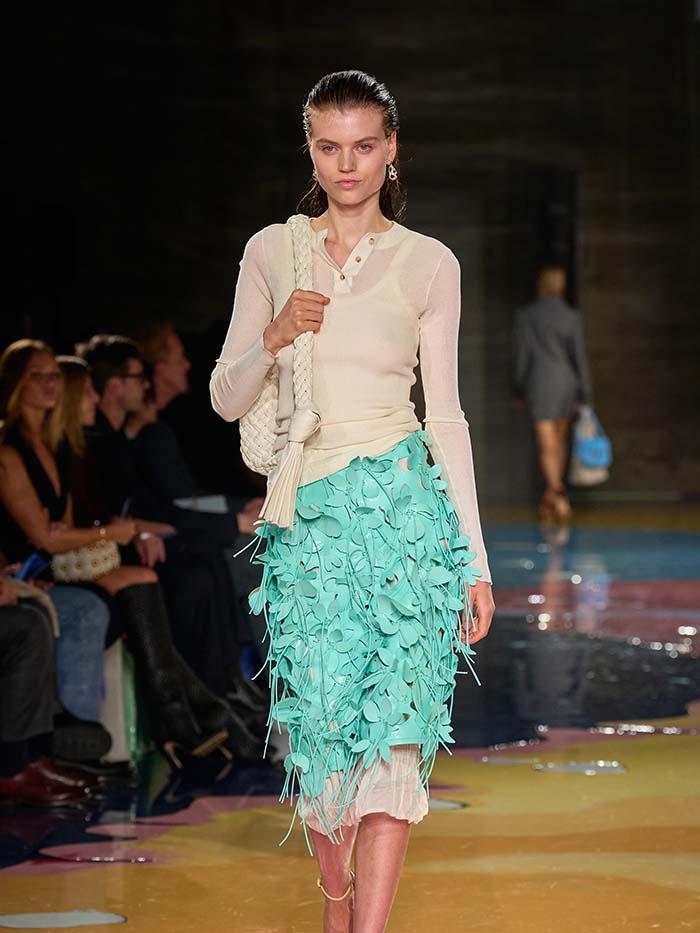 Pleated Skirts
This year pleated skirts are again back in trend. Skirts are obviously one of our must-have outfits for summer wardrobe essentials. Pleats definitely give a chic yet classy look while styling them in a proper way. On one side where a longer pleated skirt in luxe silk fabric looks elegant when styled on special occasions, you can also get your hands on low-waist cargo midi pleated skirts for casual outings.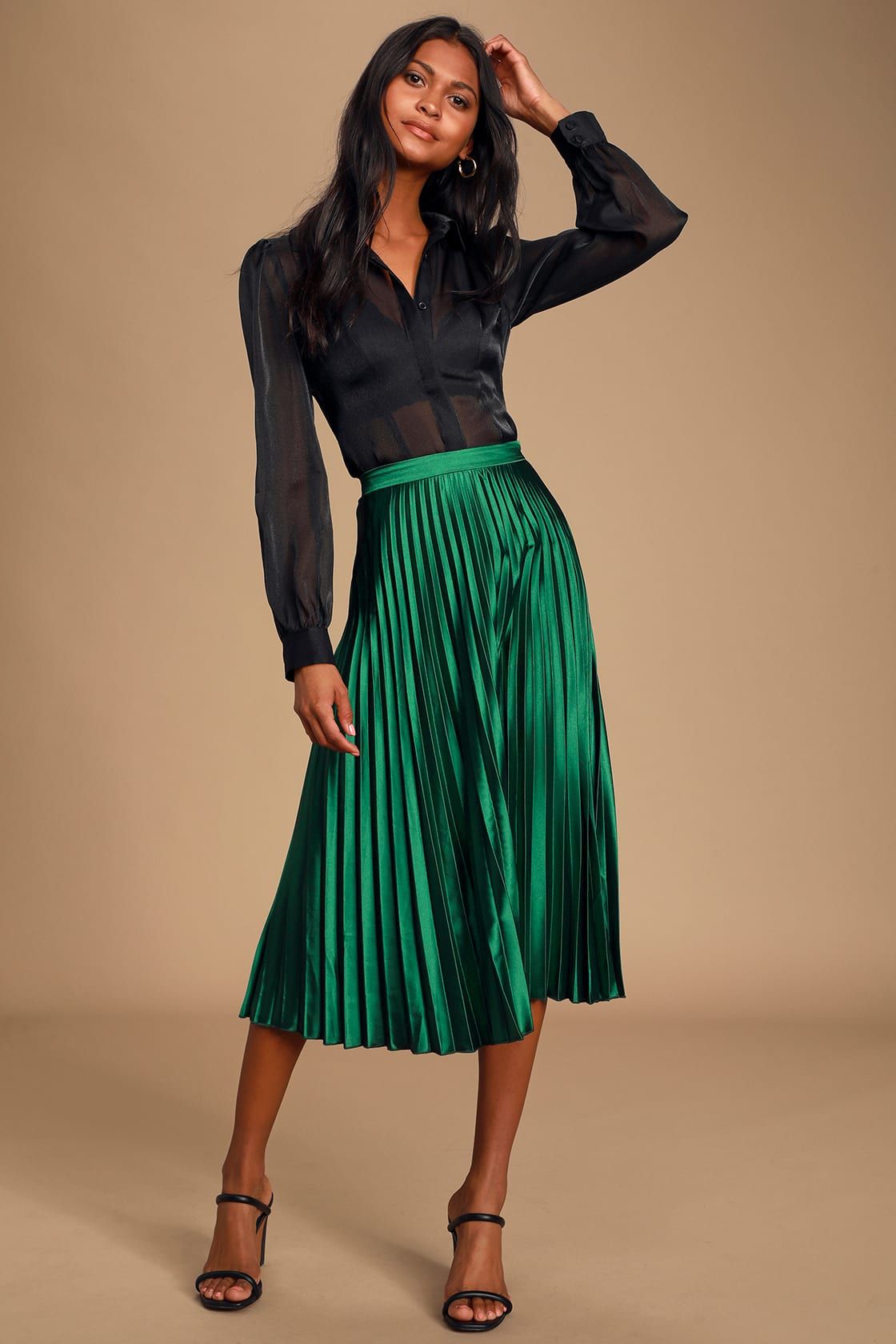 Glitters everywhere
To glam up for special occasions, you can add a touch of shine to your attire. In the newest trends, you can easily find glitters everywhere ranging from clothes to accessories and footwear too. To add a pop of glitter to your look, you can either go for sparkles and sequin attire or add an embellished bag or a sparkled piece of accessory or moreover a dazzling pair of shoes.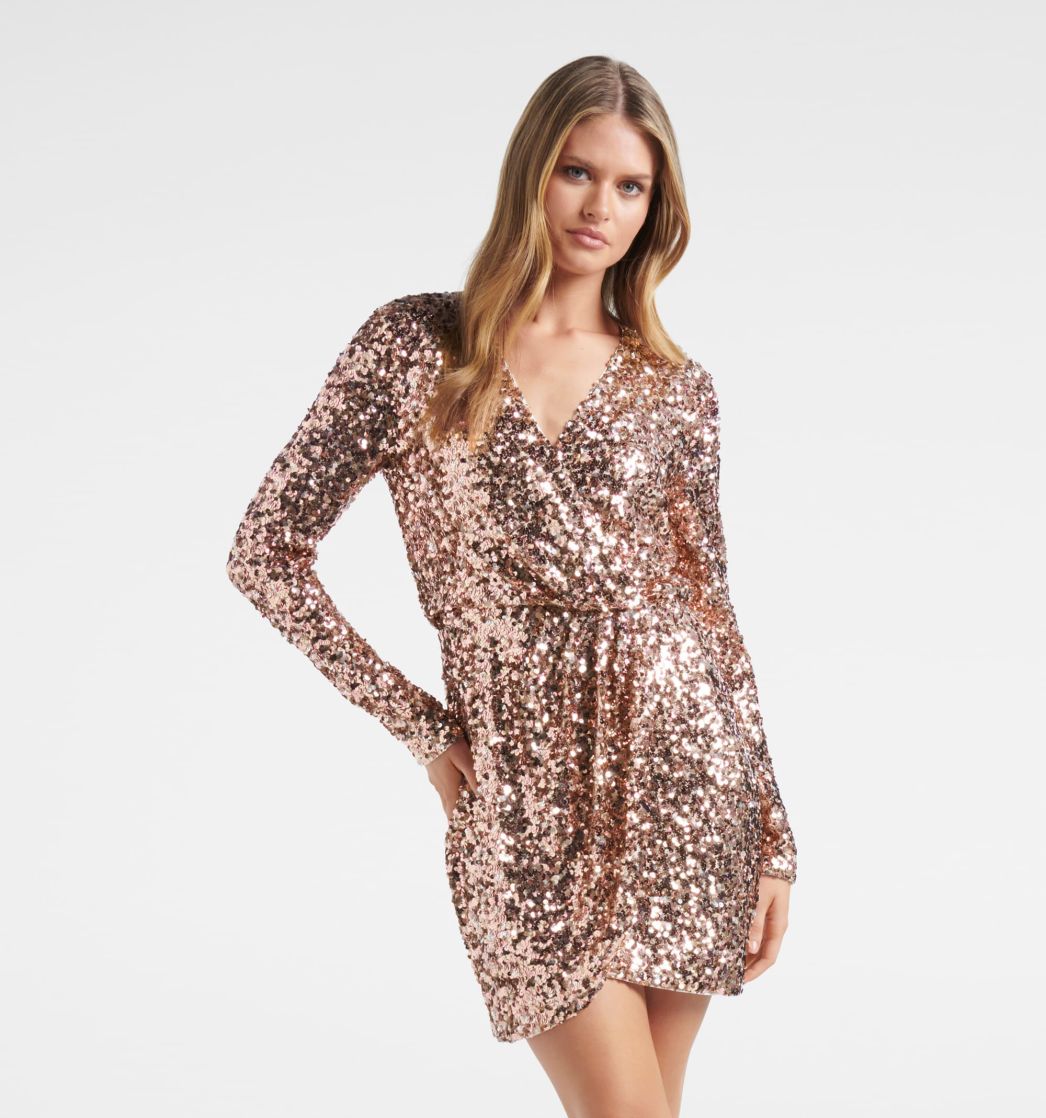 Maxi skirts & Dresses
This year in Spring/Summer Fashion trends maxi skirts and maxi dresses are also in vogue. You can find multiple options ranging from fresh colors like lavender to fabric such as sheer to denim are in the list. To add a quirky touch you can definitely try asymmetrical dresses which are also experimented with by designers in different lengths, patterns, prints and materials on the runway for Summer Fashion 2023.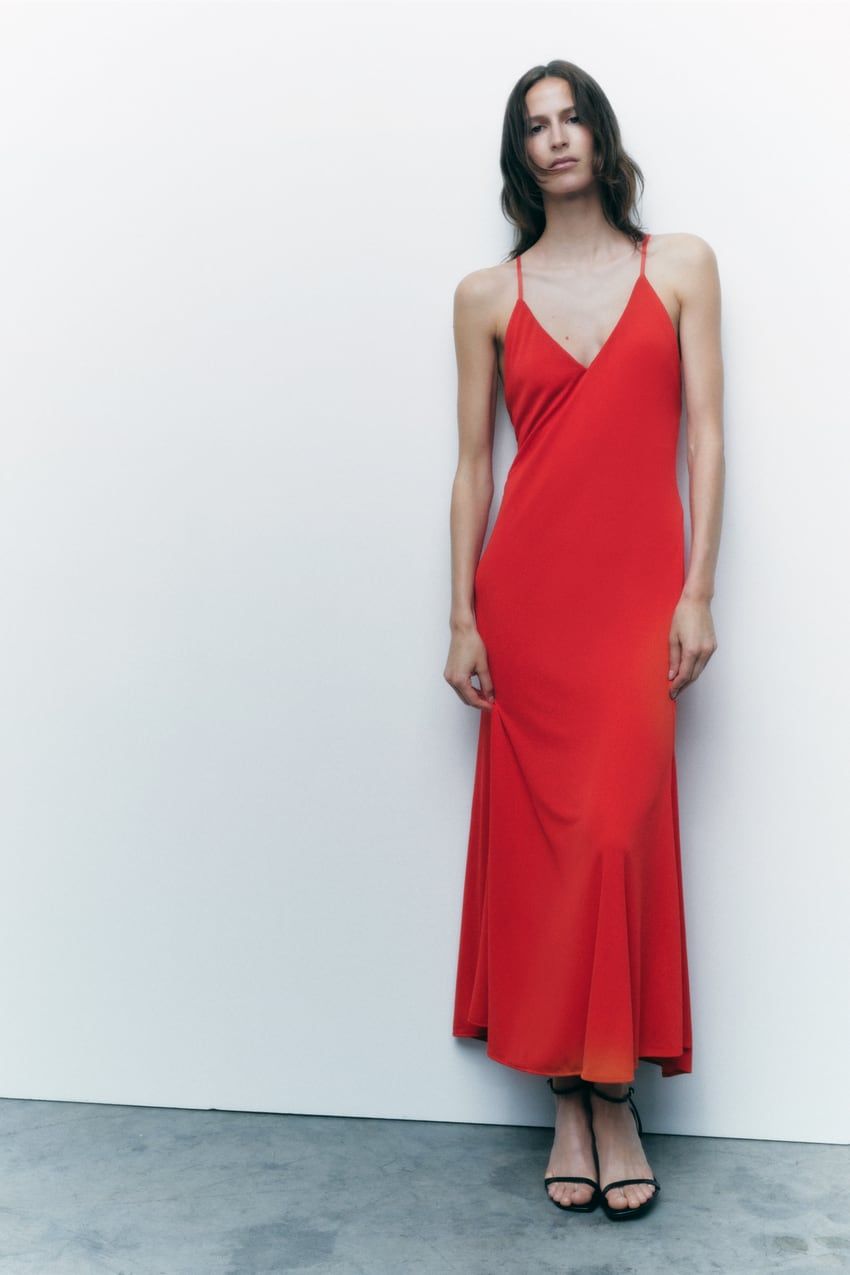 Final words on 'Most Wearable Trends of  Summer Fashion 2023 ':
Till now you must've got a fair idea that in which piece you should invest in this Summer season 2023. The above styles are not only the top trending options of this fashion year but are most apt to wear at any place or any time.
Thank you for reading this article. I hope we provided answers to all your queries.