Pre Wedding Dress Ideas for Bride-to-be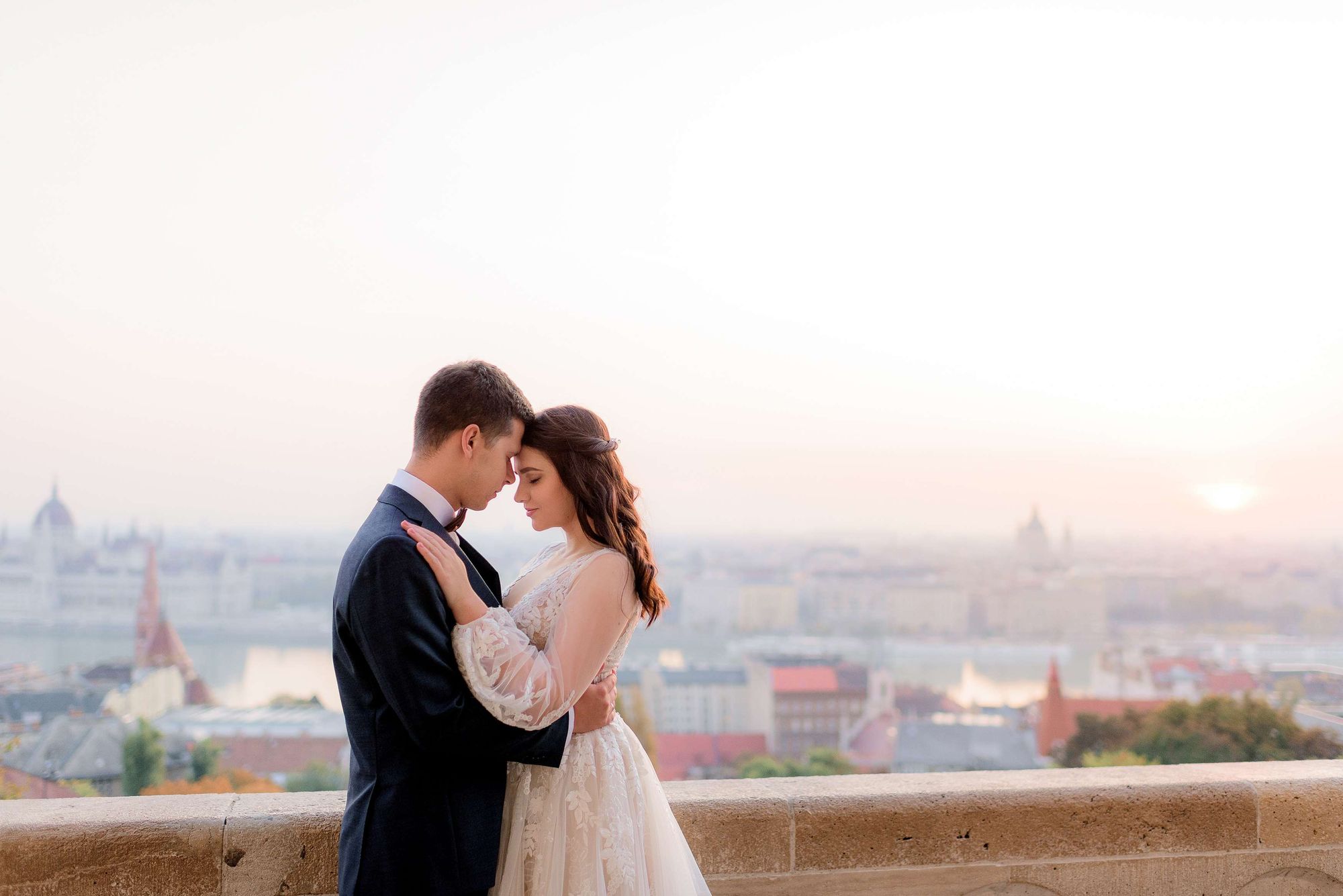 Wedding season has started and after enjoying lots of wedding events of others, you're finally going to live yours. Photos are a medium that helps retain our special moments in our memories. A pre-wedding photoshoot is one of the ideal ways to capture your love as a couple in your eternal memory before you finally be together forever on your big wedding day. To make it look perfect you want everything to be the best. Whether it be the photographer, location or outfits, getting compromised in anything is no chance.
One of the biggest things that make a shoot successful is the selection of the right pre-wedding outfits. Whenever we decide to make our fantasy true, many questions strike our minds such as What to wear in pre-wedding shoot or How to prepare for a pre-wedding shoot?
So, relax and put your mind at ease, we've curated a list of some best pre-wedding outfit ideas for brides based on several pre-wedding theme ideas that can really help you to make your fantasies come true. Look at our recommendations for some of the most apt pre-wedding clothes ideas and we are sure you can't deny our choices.
Suggestion: You can buy Pre-wedding shoot outfits online or else another option is to get Pre-wedding shoot outfits on rent.
Elegant Saree
Sarees are a premium and classy choice that never goes out of fashion. If you want to create a Bollywood-style romantic theme in your pre-wedding photoshoot, then this outfit can make you and your partner tough competition to the couple of Kajol and Shahrukh from K3G. You just need to wear lightweight fabric such as Chiffon, Georgette, or Silk in prints or solid colors to match the vibe. Try to keep the look minimal with timeless statement jewellery and you're ready to live the filmy style romance with your partner.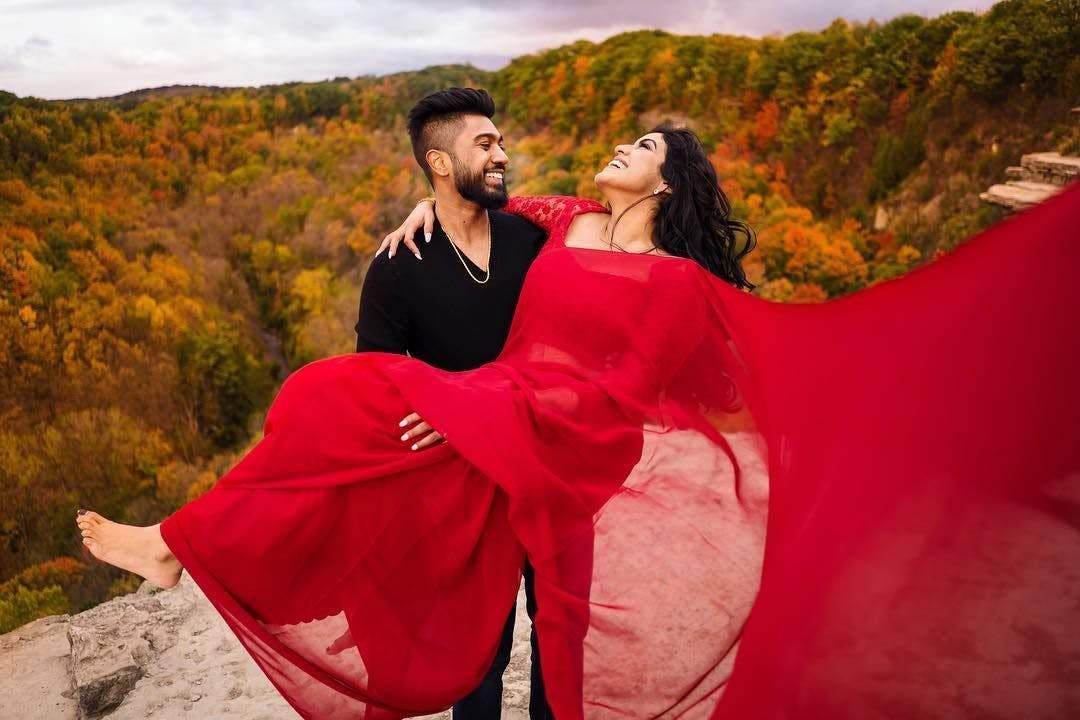 Casual-Comfy Clothes
If you want to showcase the real side of the two of you and those candid moments that define your true relationship, then comfy and casual outfits must be on your list. You can either pick casual wear jeans for pre wedding photoshoot or with t-shirts, hoodies, spaghetti tops, shorts, comfy loungewear or anything you like. And it will be one of the best yet most comfortable and enjoyable shots for you and your partner.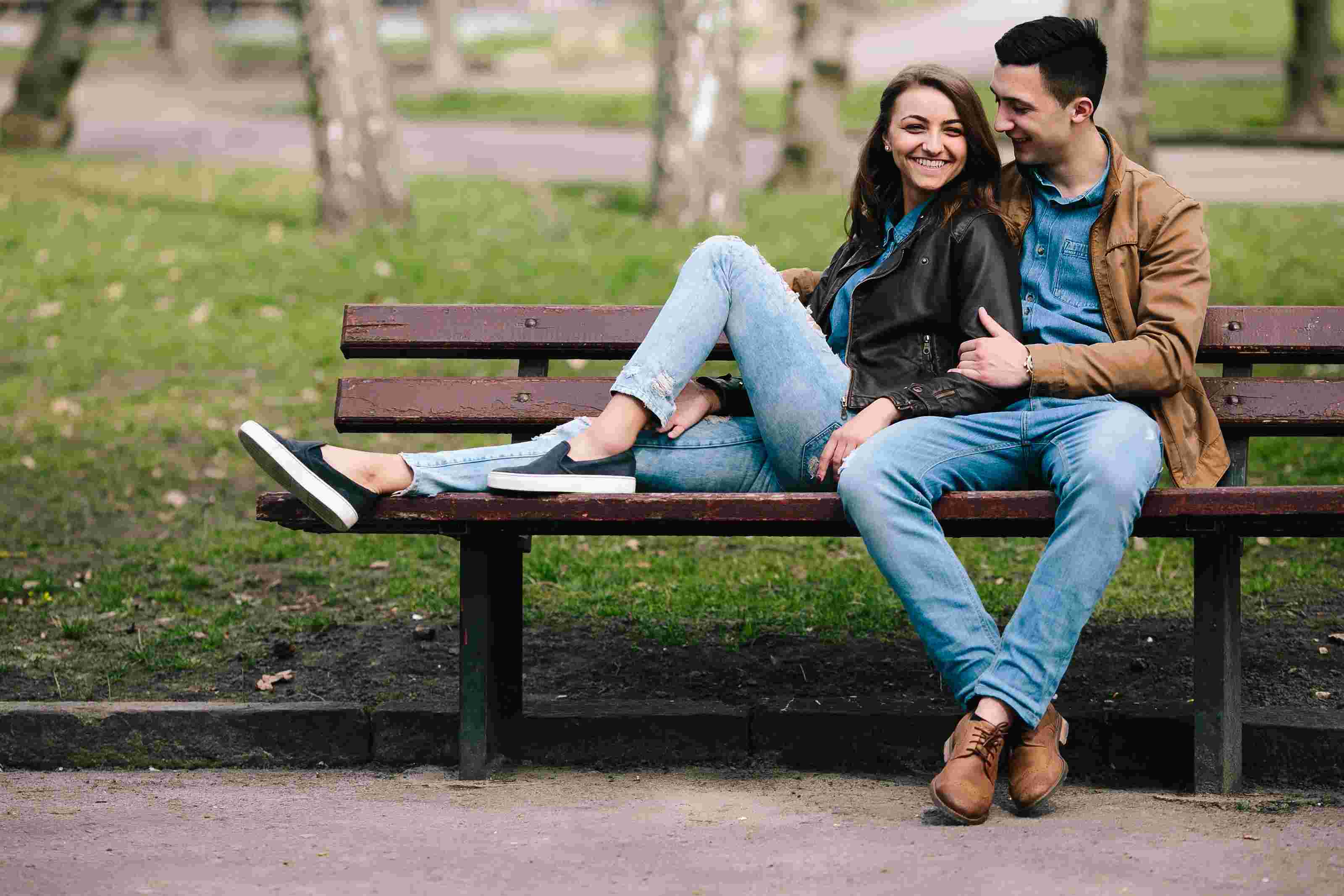 Timeless Traditional Wear
Do you and your partner have a kind of chemistry that matches old-school love stories? or do you both belong to different cultures? Then you must reciprocate the essence of each other's background in your pictures and show the world that your culture can not be the barrier of your love but rather it empowers you.
There are multiple options that can be chosen if you both like to showcase your real sides. You both can choose the special attires that signify your personal touch. Else, timeless lehenga, salwar suits, or traditional evening gowns are always the pre-wedding photoshoot outfits for the traditional theme.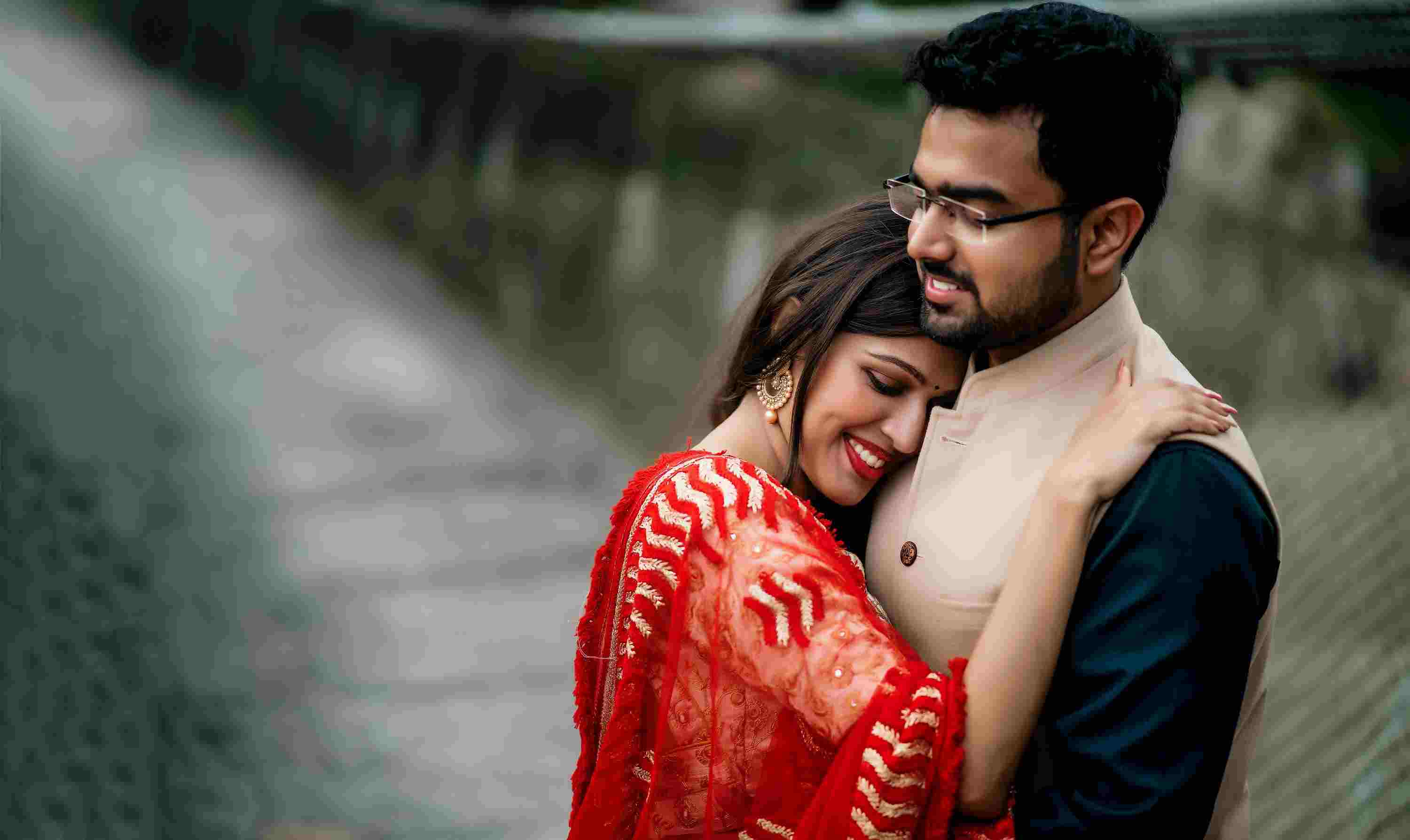 Dreamy Trail Gowns
Yes we know you're the princess and he's your prince, so why don't you showcase this dreamy love story in your shoot? Well, can't deny that we all fall for the gowns. But when we look for the best pre wedding clothes ideas, we can't miss trail gowns that possess a special place in the hearts of all of us.
To create a dreamy and fancy photoshoot and to make it look like a fairytale, your pre wedding shoot dresses must include trail gowns. A flowy trail gown will make you feel like a royal princess, whereas your man can be dressed up in a Tuxedo that will surely be a bomb combination for your pre-wedding shoot photos.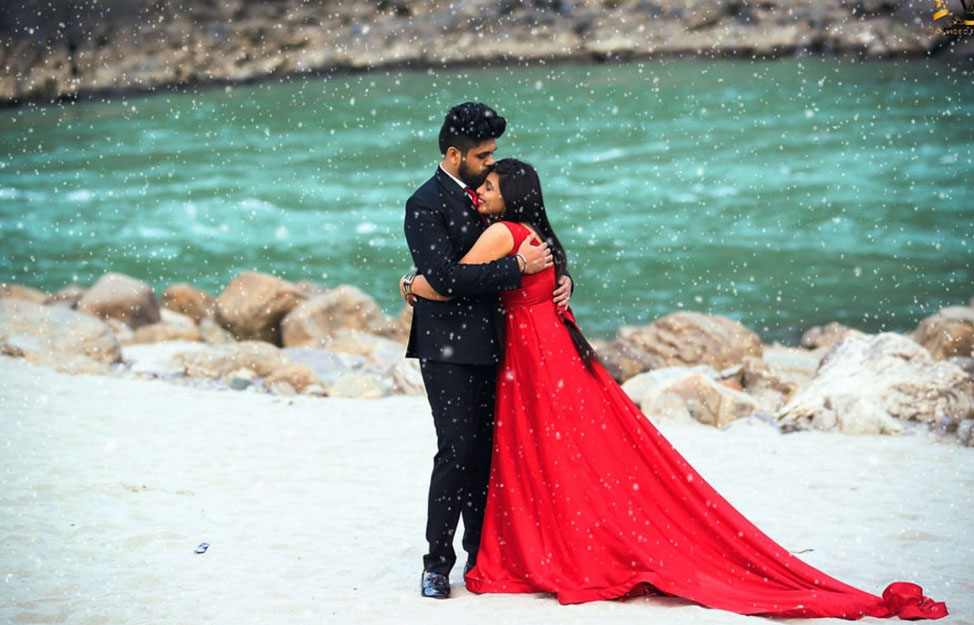 Classic Black color
Surely you would like to create a monochoramtic look with your partner but get suspicious while choosing the color? As we already know, nothing can beat the royalty of the color black. This color portrays you as a power couple and complements the daytime photo shoot. You both must try this classic black outfit combination in one of your shoots to get magical pictures.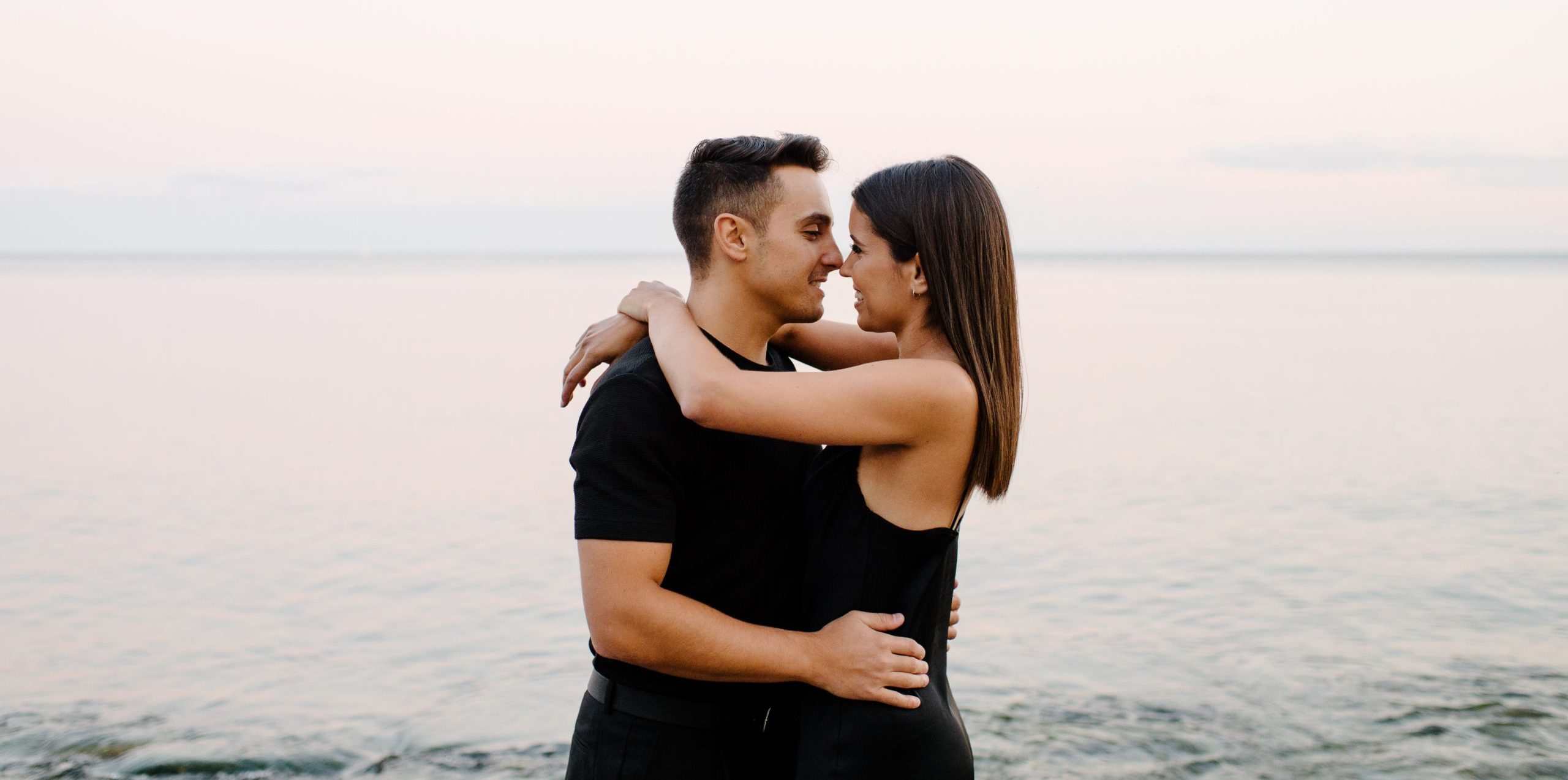 Thank you for reading this article. I hope we are able to provide the answers to all your queries.