Summer Fashion Trends 2020 For Women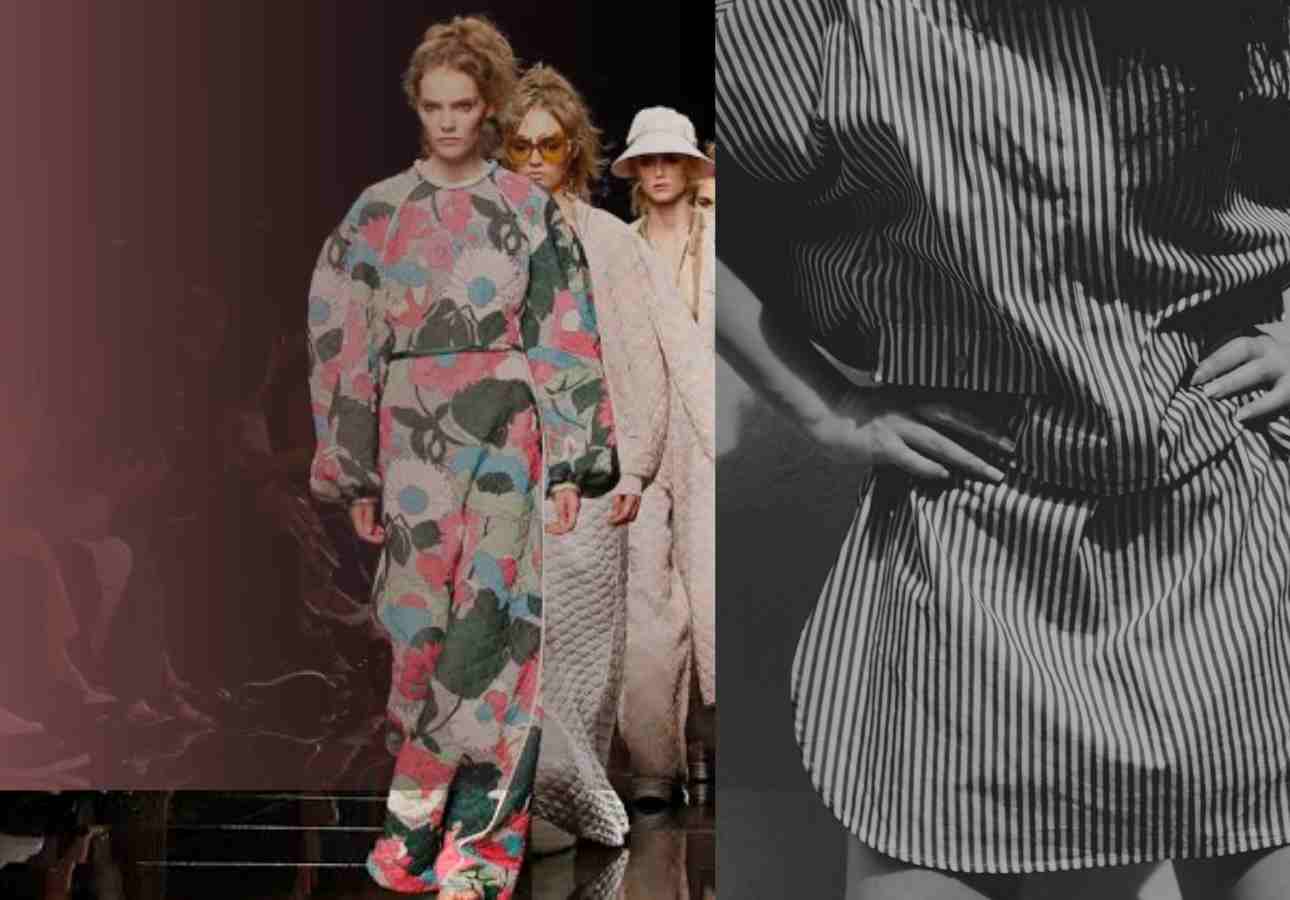 ‌
Every year we eagerly wait to refresh our wardrobe with our favourite summer runways looks. Summer fashion Trends are always set to make our hearts groove on designer's sassy collection.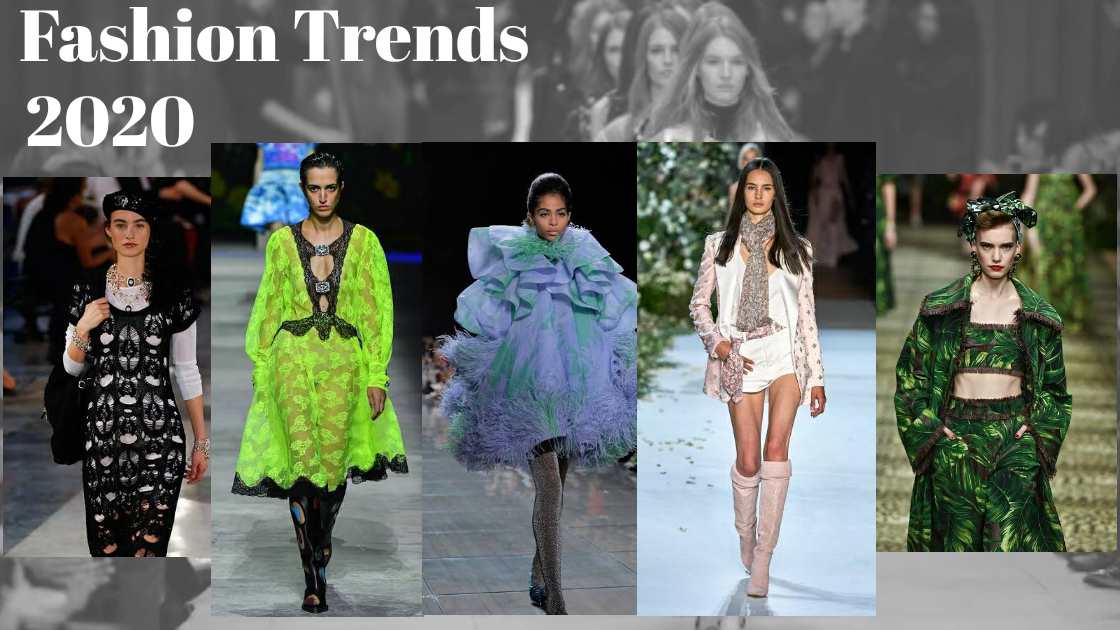 Like always this season you won't find anything normal here as from Knitty Bra tops to hot pants, from Bermuda Shorts to Chrochets. Presented  in different sizes, with wide blend of colors and patterns and the revival trend of 70's in the form of ruffles, leather, Super collars are shown at big runways.  Summer's fashion trends always amaze us with their unique collection
So scroll down more and you'll find the most unique and popular collection by the designer in this summer 2020 women's fashion trend

Colors always have played important role in summer collection, as this year also shown how the designers played with the colors in their collection on 2020 summer runways. We get to see a rich variety of pastel, warm and cool charming shades, on runways of Jacquemus, Marni, Balenciaga and so on, by which we can't stay away in this hot weather.
Neon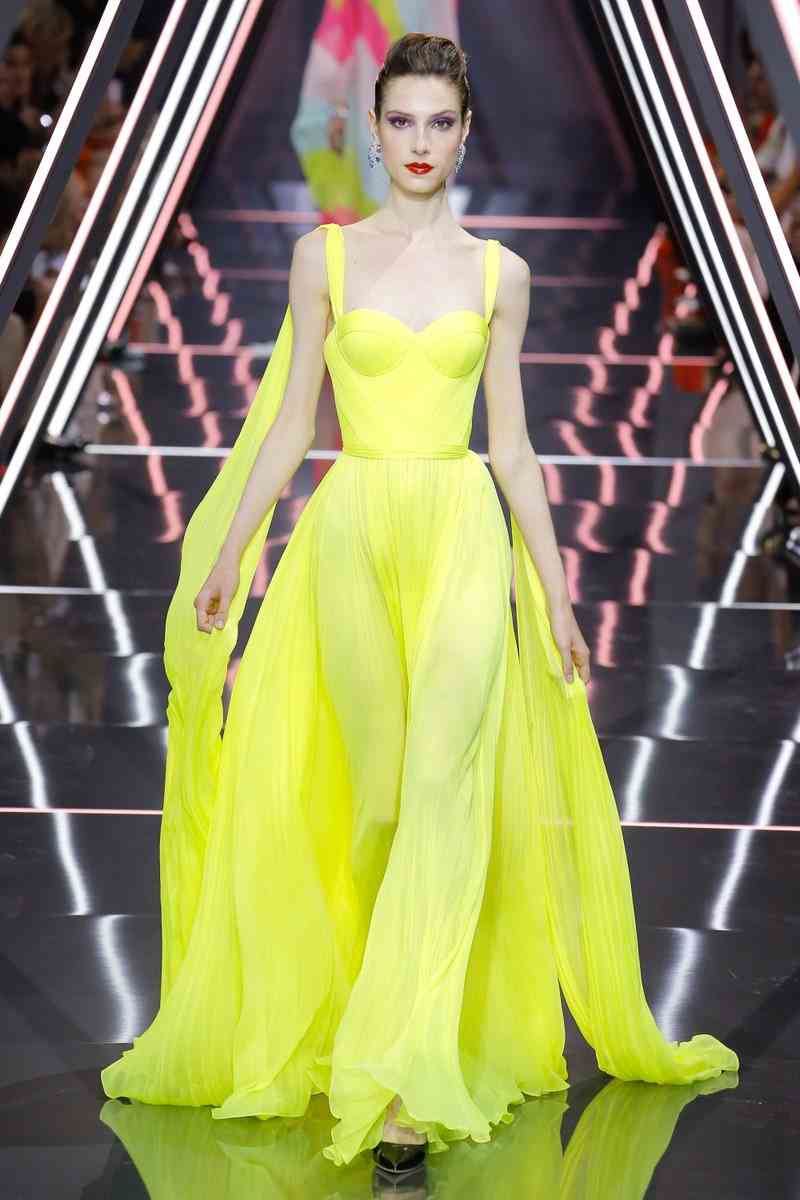 Exciting Effulgent colors have added this year into the group. These diversity in different vibrant colors like green, pink, orange headed on the top of the list of designers's like Christopher John Rogers, Jacquemus, Marni, Balenciaga, Valentino
Featured at: Valentino, Christopher Kane
Yellow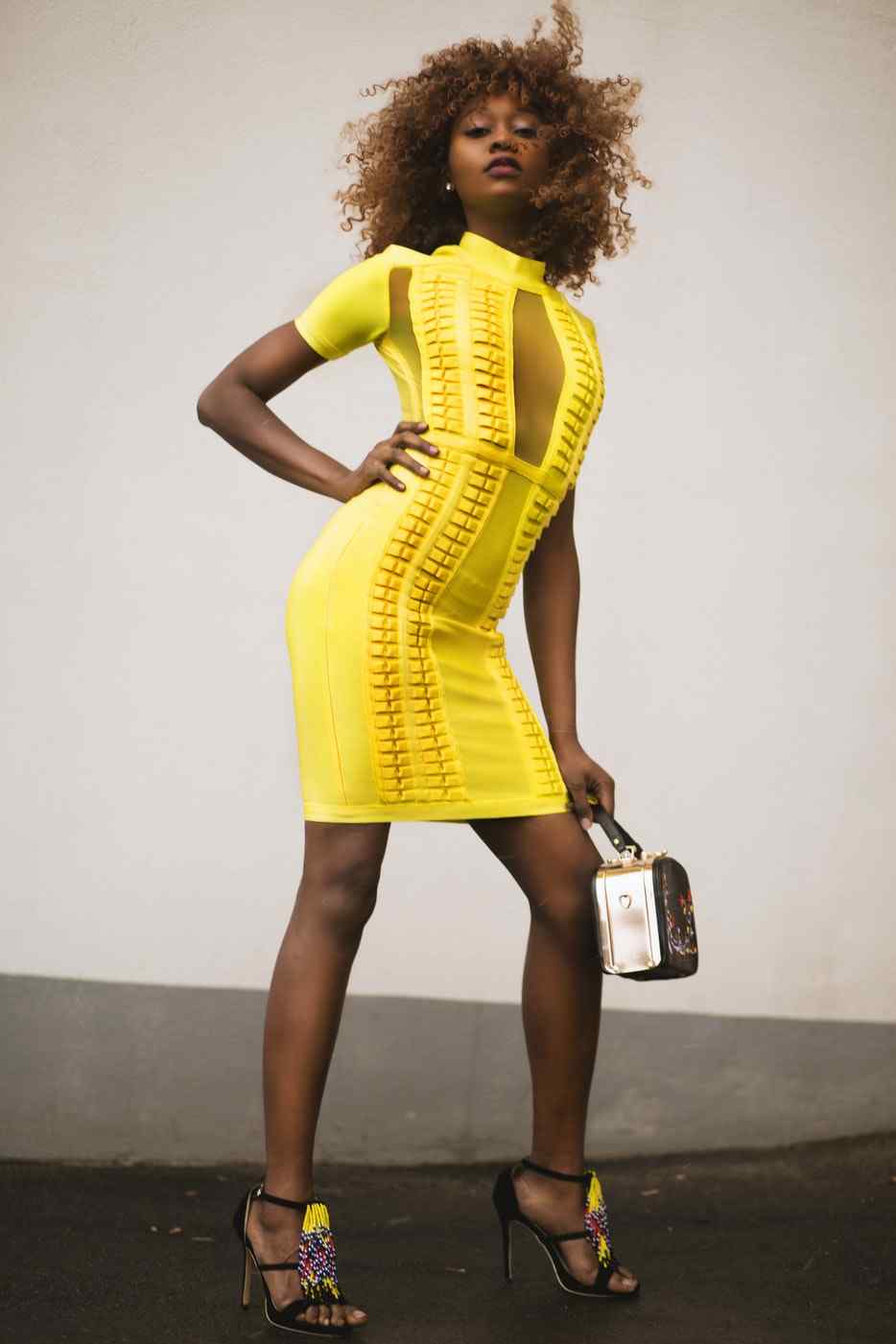 The warmth of color is again back on the ramp with more groundbreaking hue in different shades like melon, butter, blonde to make your summer looks more vibrant.
Featured at: Christian Siriano
Ivory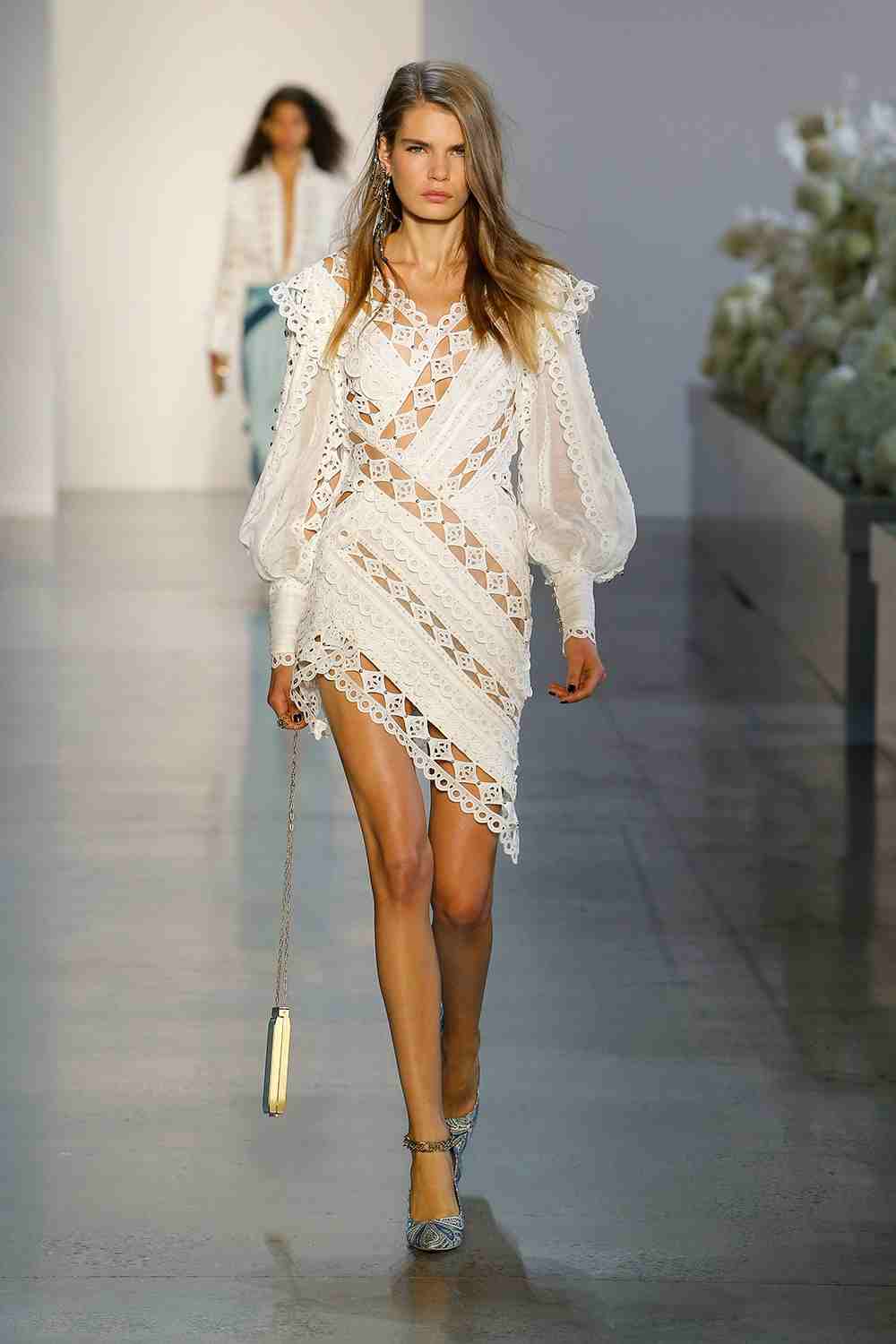 ‌An everlasting glorious color that always catches the attention and can never fade away is again shown on various runways.
Featured at: Zimmerman
Mint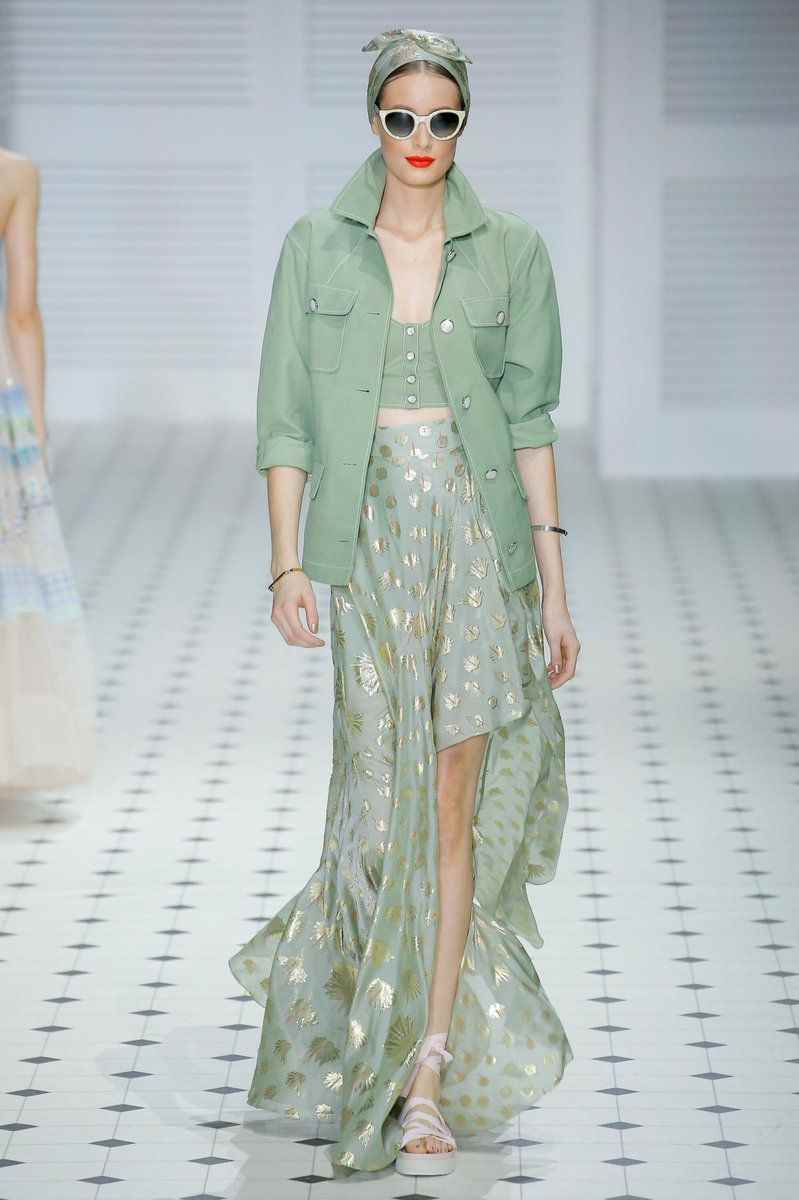 A blend of turquoise and green, this shade is all set to give you a soft, cool and fresh look, this year it could be seen as many designers' favourite choice.
Featured at: Batsheva Hay, Valentino
‌                                              ‌

‌Summers cant go away without wearing prints. The revival trend of print from 70's again shown on the runways by various designers. At a side where there were prints like floral, jungle prints give us fresh look on the other side there were graphic vintage and polka dots prints are back to give us quirky and vibrant looks shown at the runways of Marni, Valentino, Fendi, Versace
Polka Dots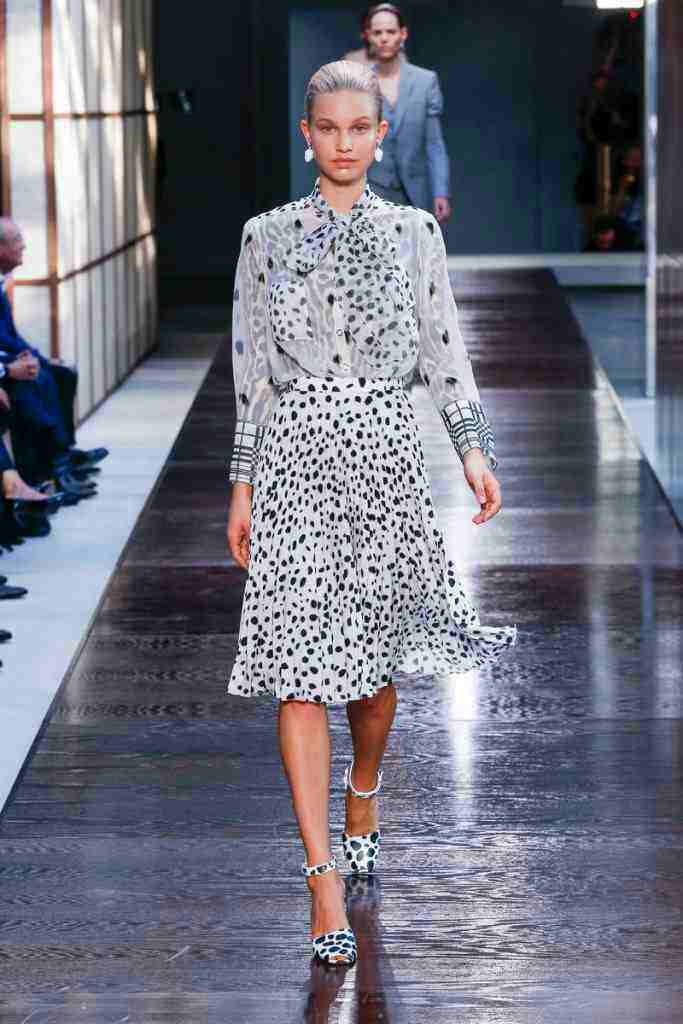 ‌Polka dots have always been our all time favourite either in bottoms or dresses or accessories, again they're back or can say continue in fashion, which maye be never fades. So, it will be a good choice to invest in this print for long run. This year it shown in different colors and sizes at ramps.
Featured at: Carolina Herrera, Richard Quinn, Balenciaga
Vintage Graphics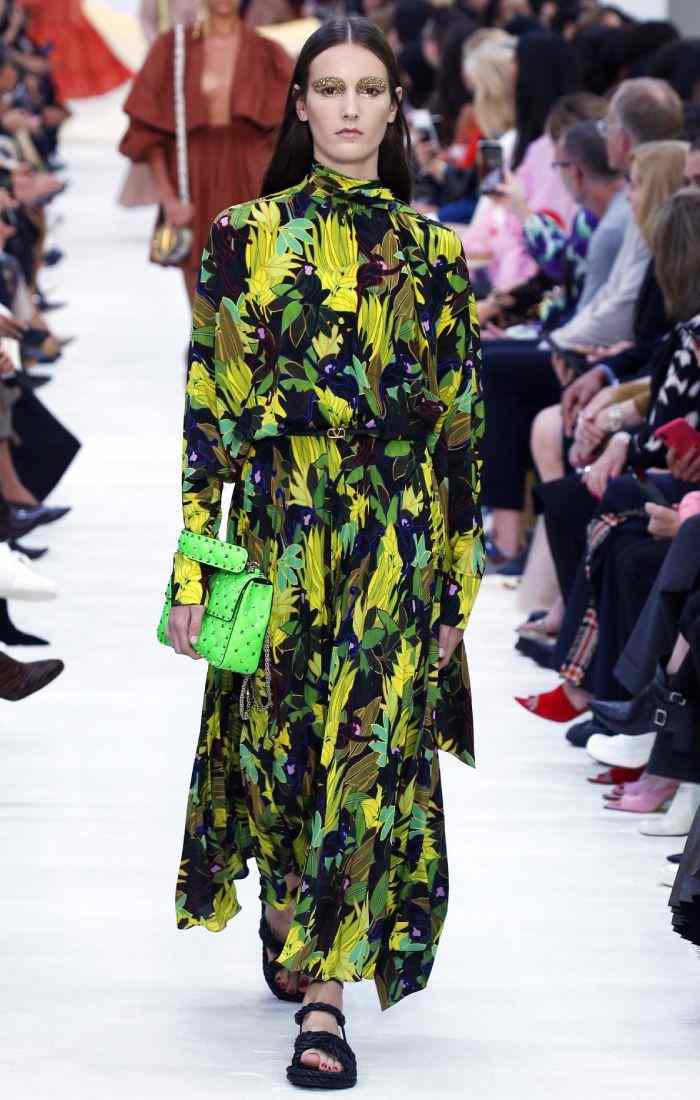 ‌‌What about the prints that give your outfit a retro effect? This year the Vintage Graphics with multiple blend of colors, shapes and intricate imprints steal the show.
Featured at: Dolce & Gabbana

Have you been sucked with those sticky jeans and Pants? Do you try to ignore wearing pants in this harsh weather? But don't worry you can still get better options, because Desiners like Jacquemus, Saint Laurent, Alberta Ferretti,  Givenchy has brought up with their creations to make it easier for us to survive and flaunt our fashion this season.
Bermuda Shorts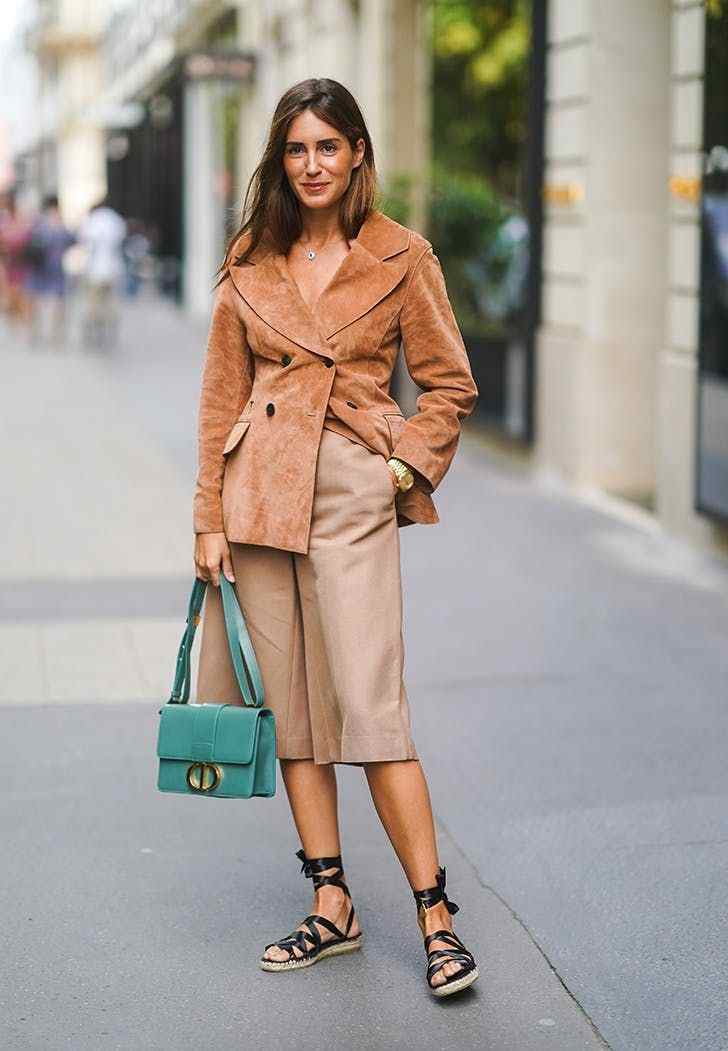 ‌‌‌Well, bored enough wearing same length shorts? If you looking something that wont reveals much but still be airy and comfortable, then you can look up to these "knee touch" Bermuda shorts also known as "Mom shorts". the best part is that,  these shorts can be styled to get both formal vibes and simple easy regular wear touch.
Featured at: Givenchy, Max Mara
Hot Pants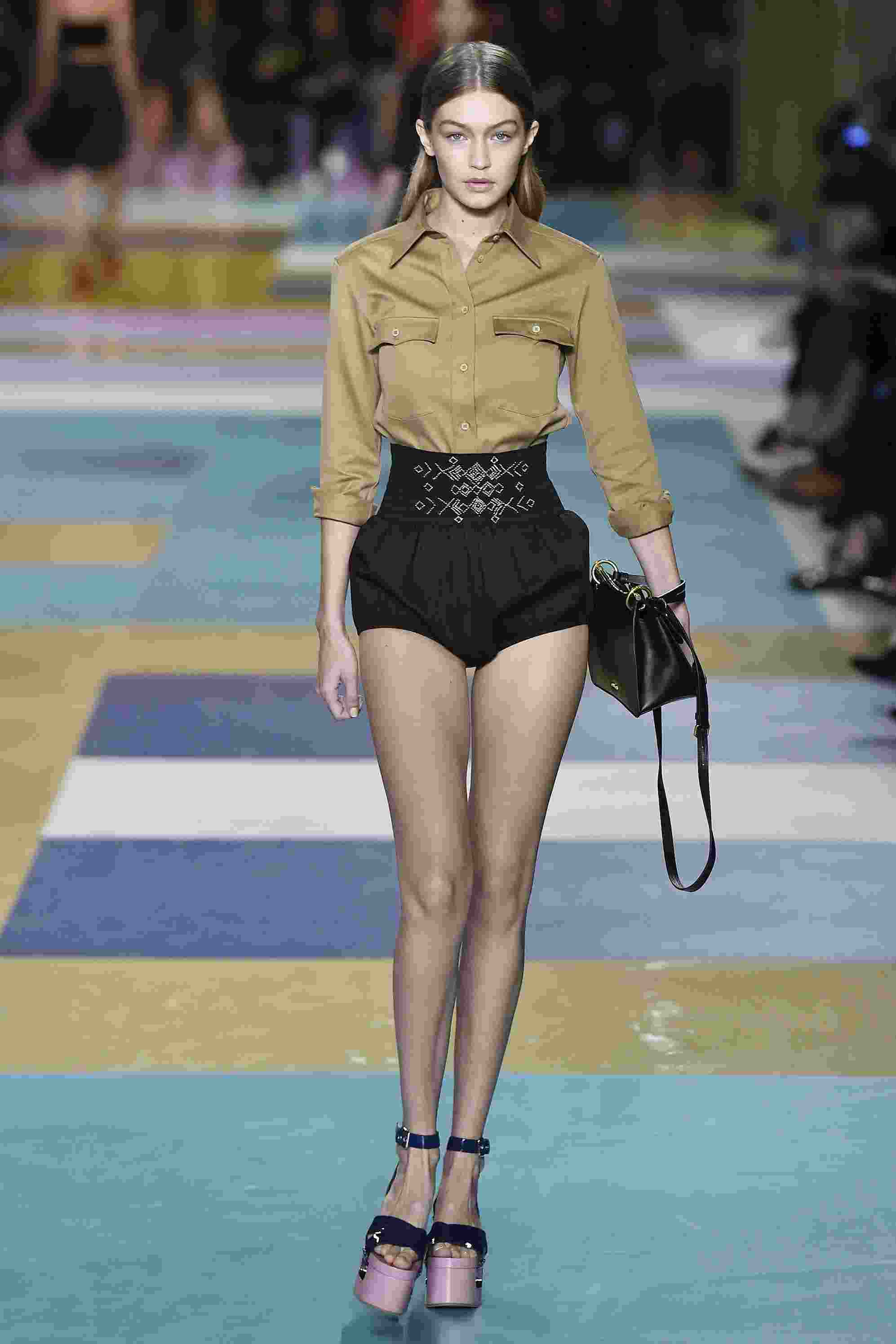 ‌We all love wearing shorts to keep our legs sweat free. So, what about the shorts which are extra short and if you want to flaunt your sexy legs, than this must be meant for you. This season runways could be seen loaded with models slaying in these super shorty "Shorts".
Featured at: Chanel, Saint Laurent, Brandon Maxwell
Pleats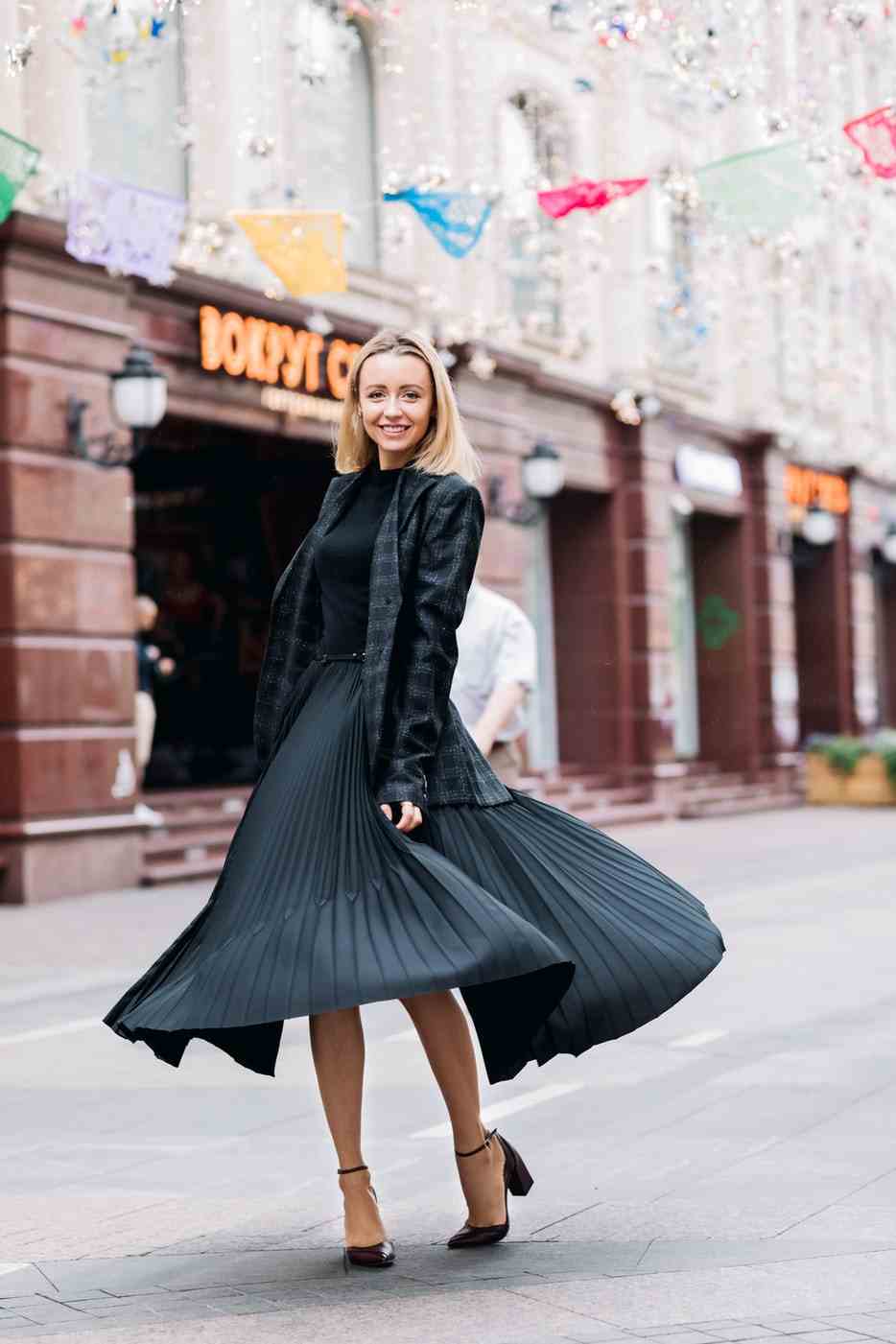 ‌A simple yet classy look can be carried out with these pleats. It makes you feel lighter, softer and looking fluffy as well. You can wear pleats pattern in knee length or full length dresses, in skirts. Pleated skirts can be paired with shirts, blouses tank tops, sweaters, graphic tees as well. Which shown on ramp carried by the models gracefully‌.
Featured at: Margaret Howell, Celine

‌To gather all the hotness at once place in your look of this hot season. Desiners like Loewe, Maryam Nassir Zadeh, Brandon Maxwell, Staud has brought up patterns like satin, knits with differents cutsand  many more to make your tops give extra stylish effects.                    ‌
Tube Tops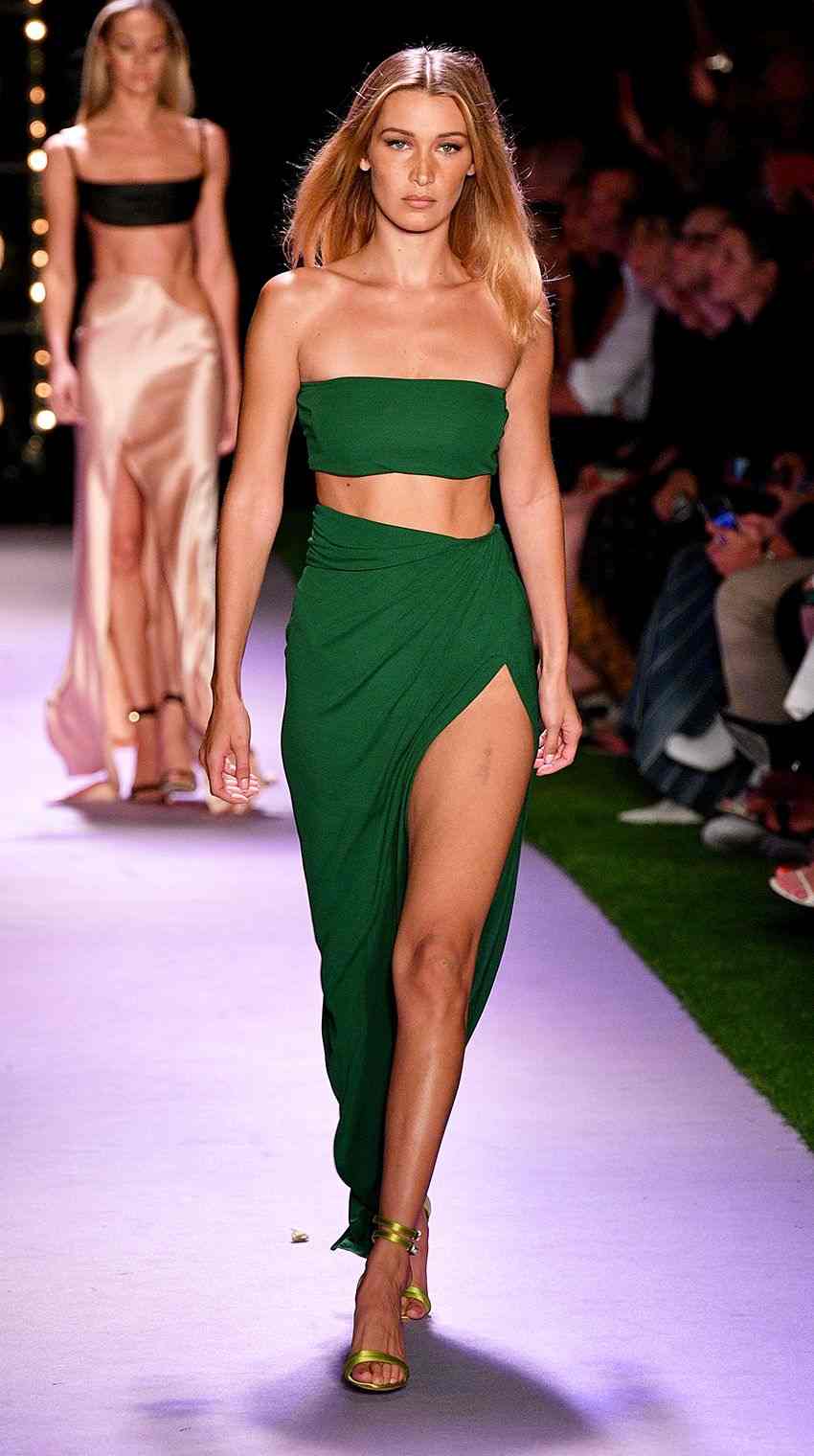 ‌If talking about trend which we always love to follow then we can't miss " strapless tops" from our list. A 90's vogue which still maintains its hold on runways. It can be wear in every season, with coats, shrugs or just as it is. So, adding it in your bucket list won't be a loss.
Featured at: Brandon Maxwell, Staud
Bra Tops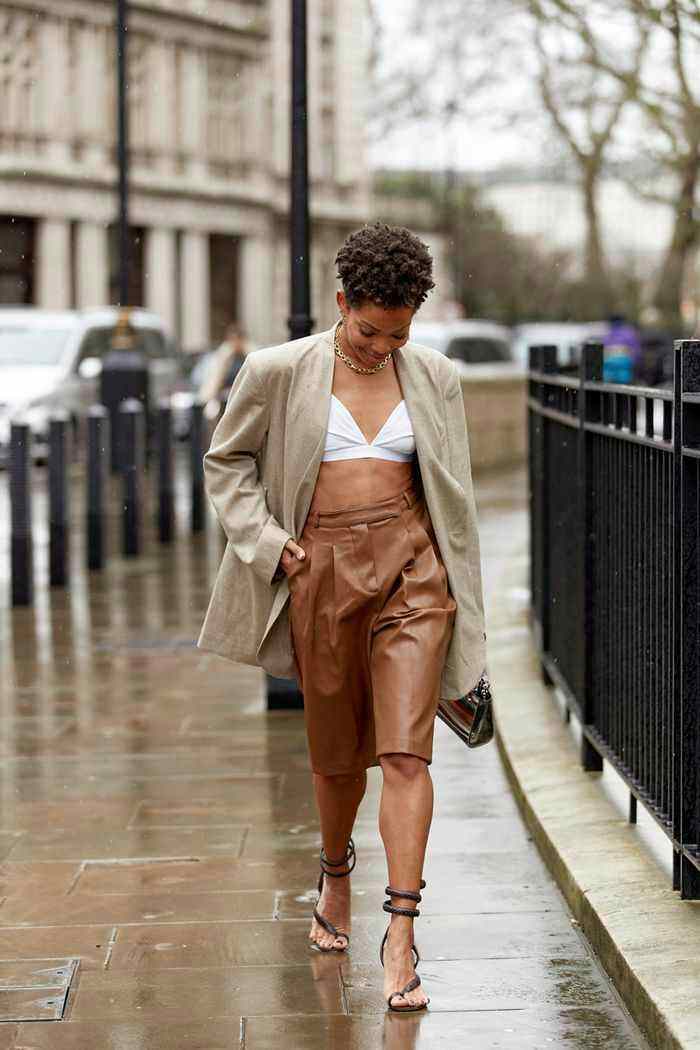 ‌By having a long run craze for crop tops, Bra tops have come in vogue to compete the show. You can heat up your surroundings by styling these bra tops. They could be seen in a wide variety on runways from Knitty wears to Sheer to Laced ones. They're best to pair with high waists bottoms.
Featured at: Loewe, Maryam Nassir Zadeh
‌

This year has brought up surprise trend from the bucket of 70's fashion trends that again set fire on summer 2020 runways.  Designers like Victoria Beckham, Louis Vuitton, Zimmerman, Marcques Almeida shown their talent to bring back old fashion, spicing up with modern touch on ss20 runways.
Disco Collars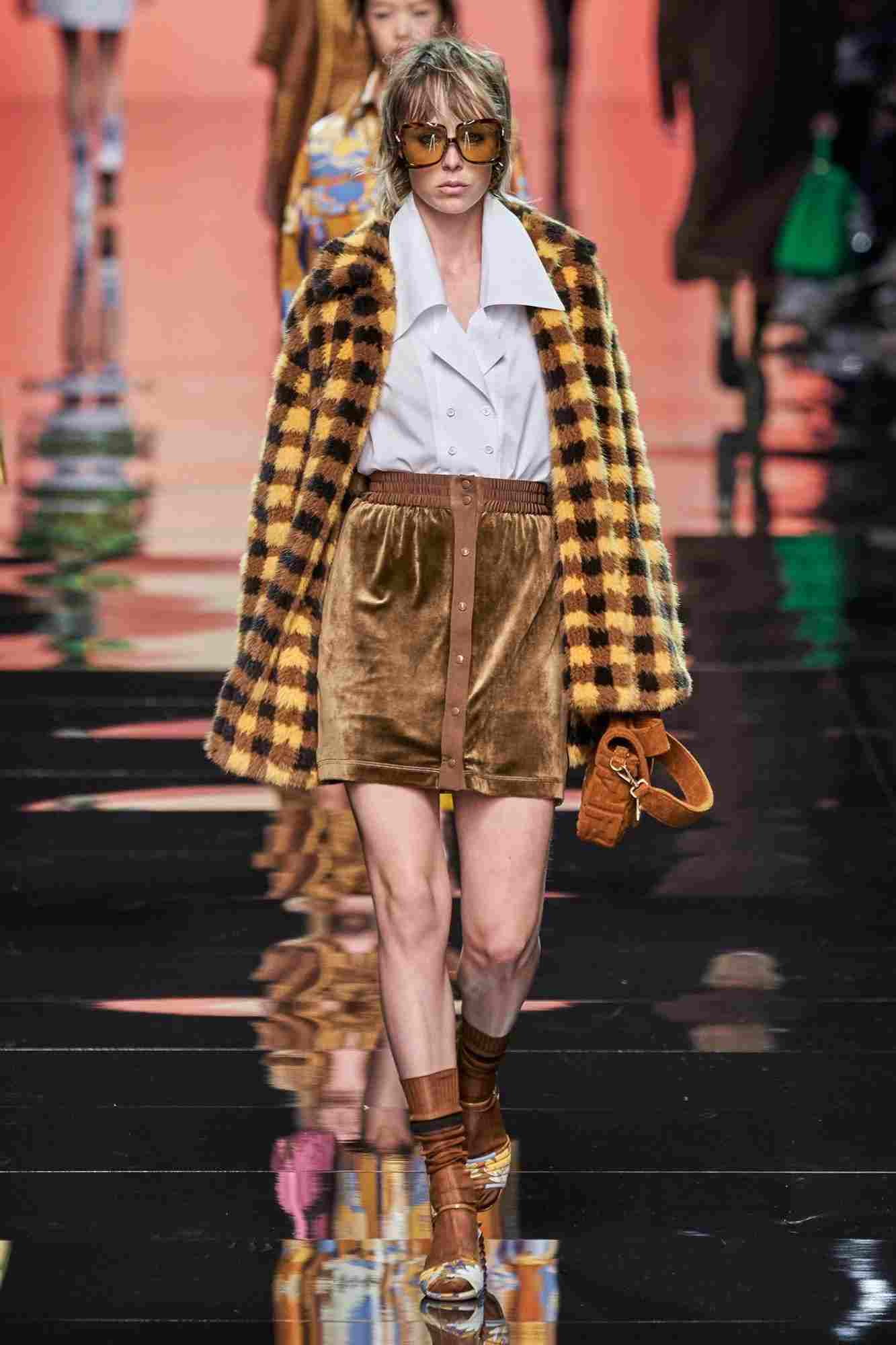 ‌These huge collar fashion has taken a jump from 70's trends to 2020 fashion list. They are extra visible on your piece of cloth because of their over size. The presented looks on runways  shown with contrasting colors to make it really standout. You just need to tuck in your shirt and the rest of the thing your collars will do.
Featured at: Victoria Beckham, Louis Vuitton
Puffs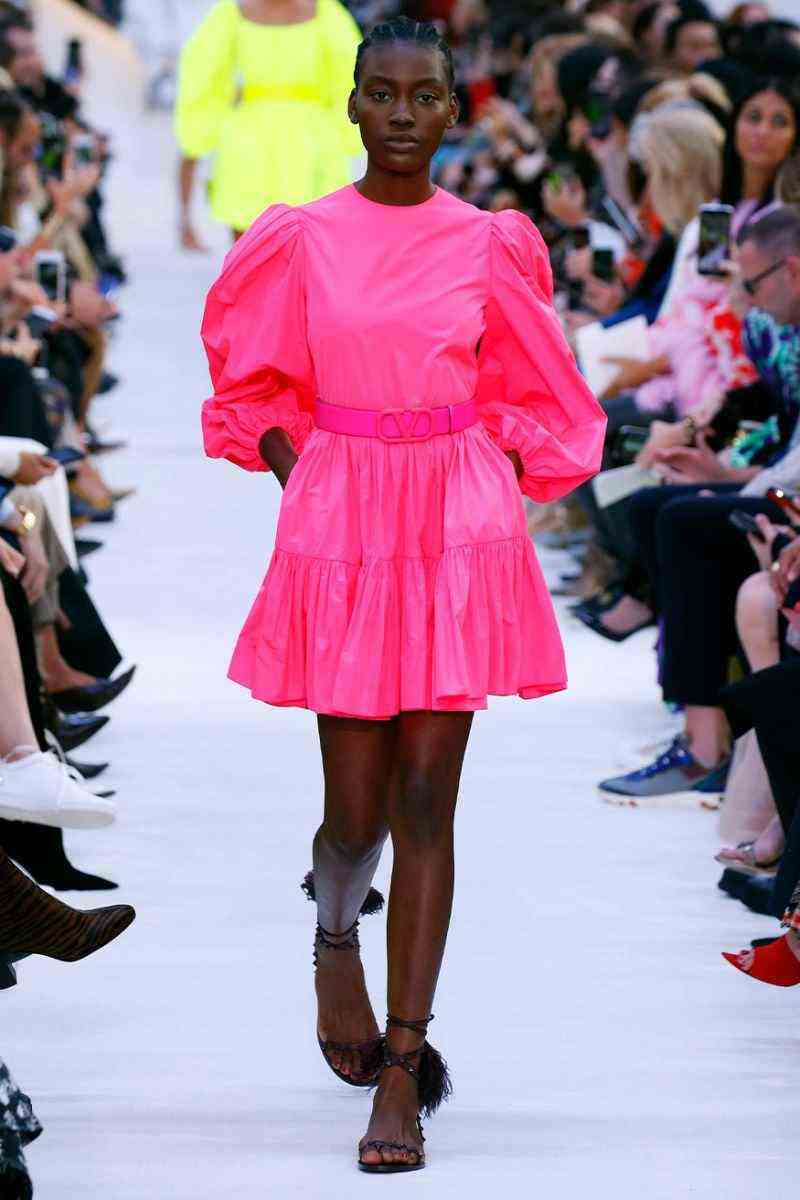 ‌With giving more voluminous effect to your arms, Puffed sleeves are again back with more power on 2020 summer runways. To get a simple dress look but extra modish you can look up to these.
Featured at: Zimmerman, Huishan Zhang
Ruffles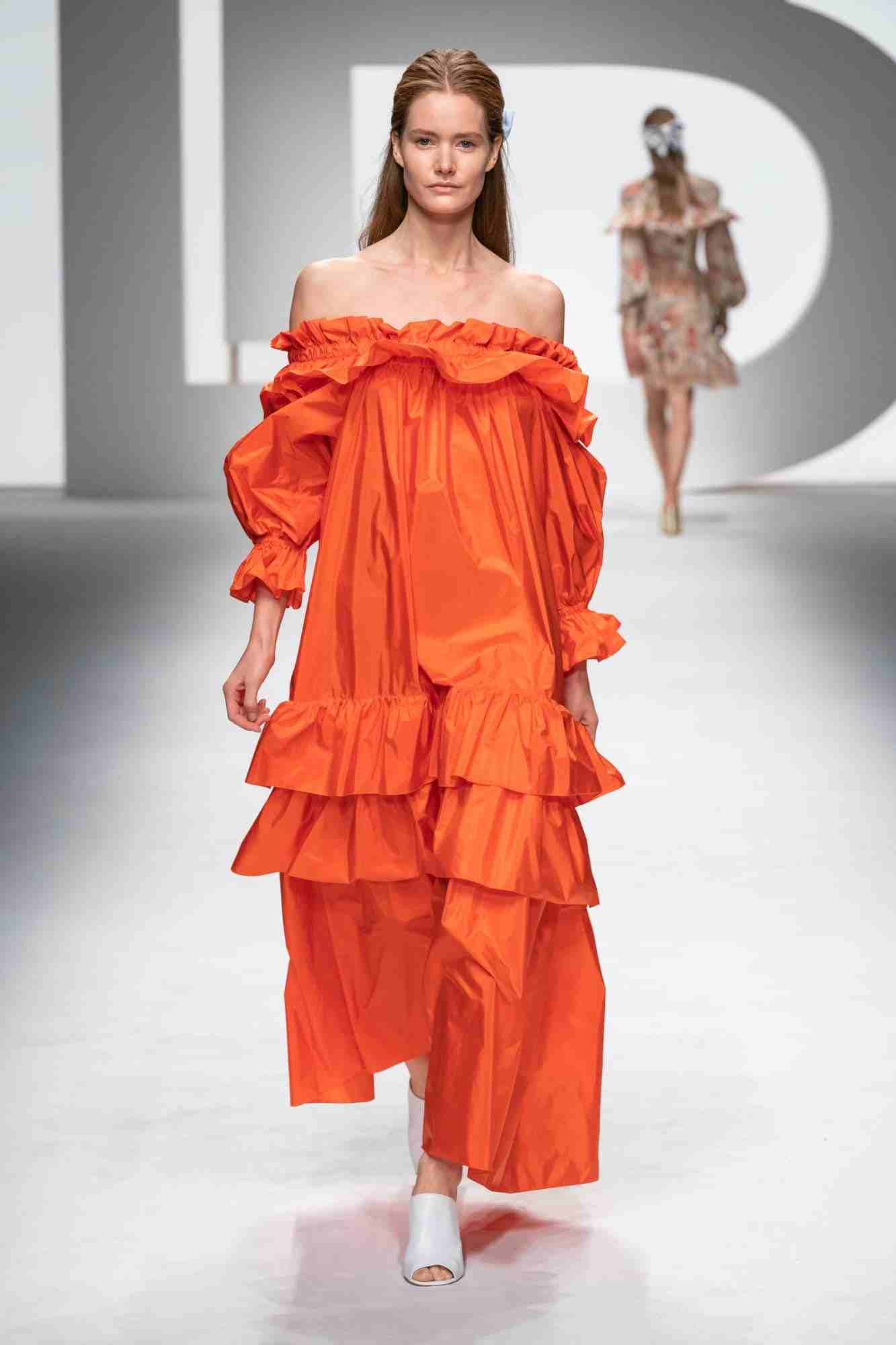 ‌Being inspired from 70's and to give your look more feminine and elegant effect, ruffles are again back. This pattern can be seen in tiers, skirts, tops on the ramp of 2020.
Featured at: Zimmerman
Leather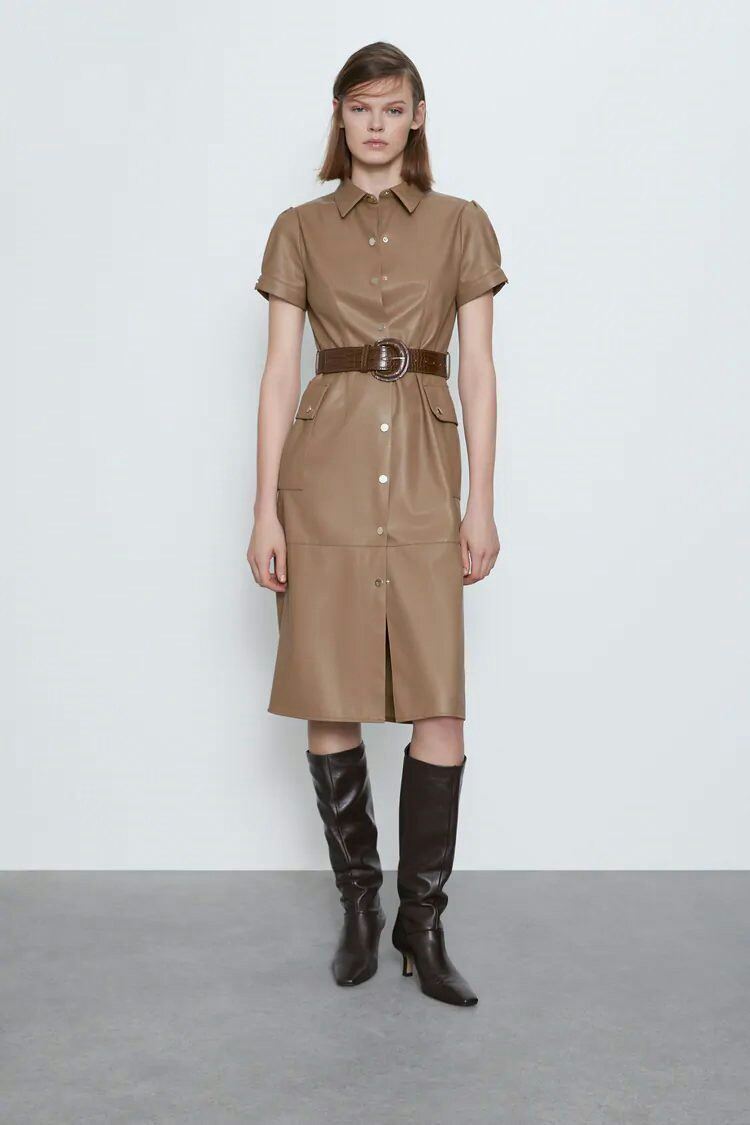 ‌By just hearing about leather in summer, our mind starts sweating. But after looking of these amazing vogue of leather in this year's summer collection, you won't resist yourself thinking about it. This time you will find it in many wide varieties from Faux leather to Metallic leather and also presented in a huge color range.
Featured at: JW Anderson, Toga
‌
Sheer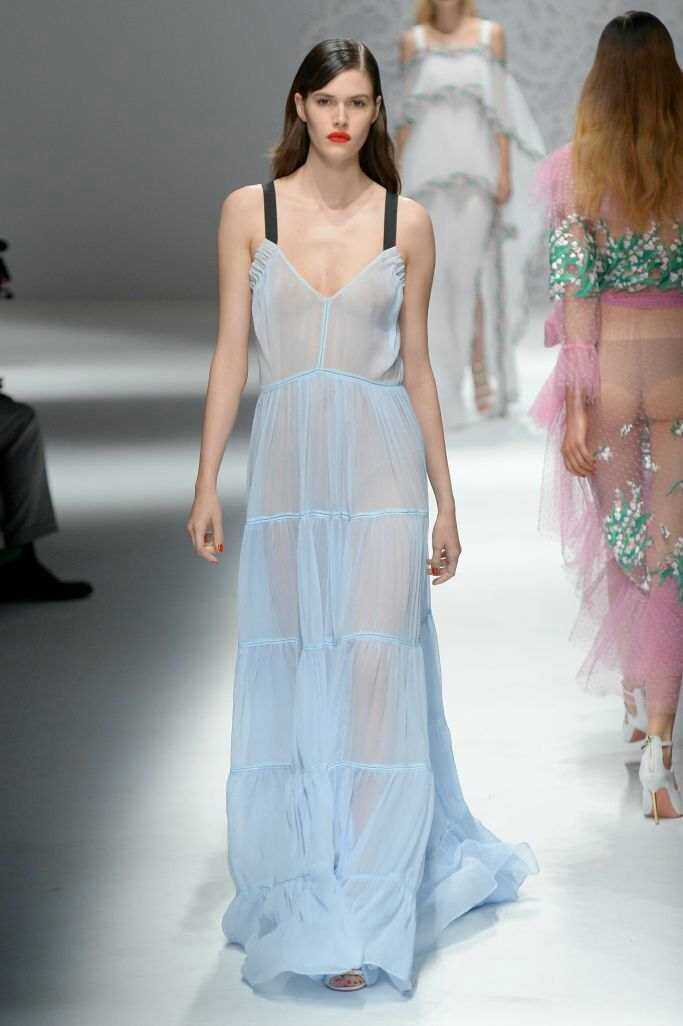 ‌This season sheer has come out in new styling ways. To give you chic effect designers came out with the ides of using sheers as layers. Now you can have any of your favourite outfit inside and to give it more detailing, an overlay sheer dress wouldn't take your second thought.
Featured at: Marcques Almeida, House of Holland, Richard Malone
‌‌

Any look is incomplete without having right accessories to pair with our outfits. Just like the models shown on the ramp of  Alexander McQueen, Carolina Herrera, mixing accessories with their looks to enhance style statement and of course sometimes it seems a necessity.
Belts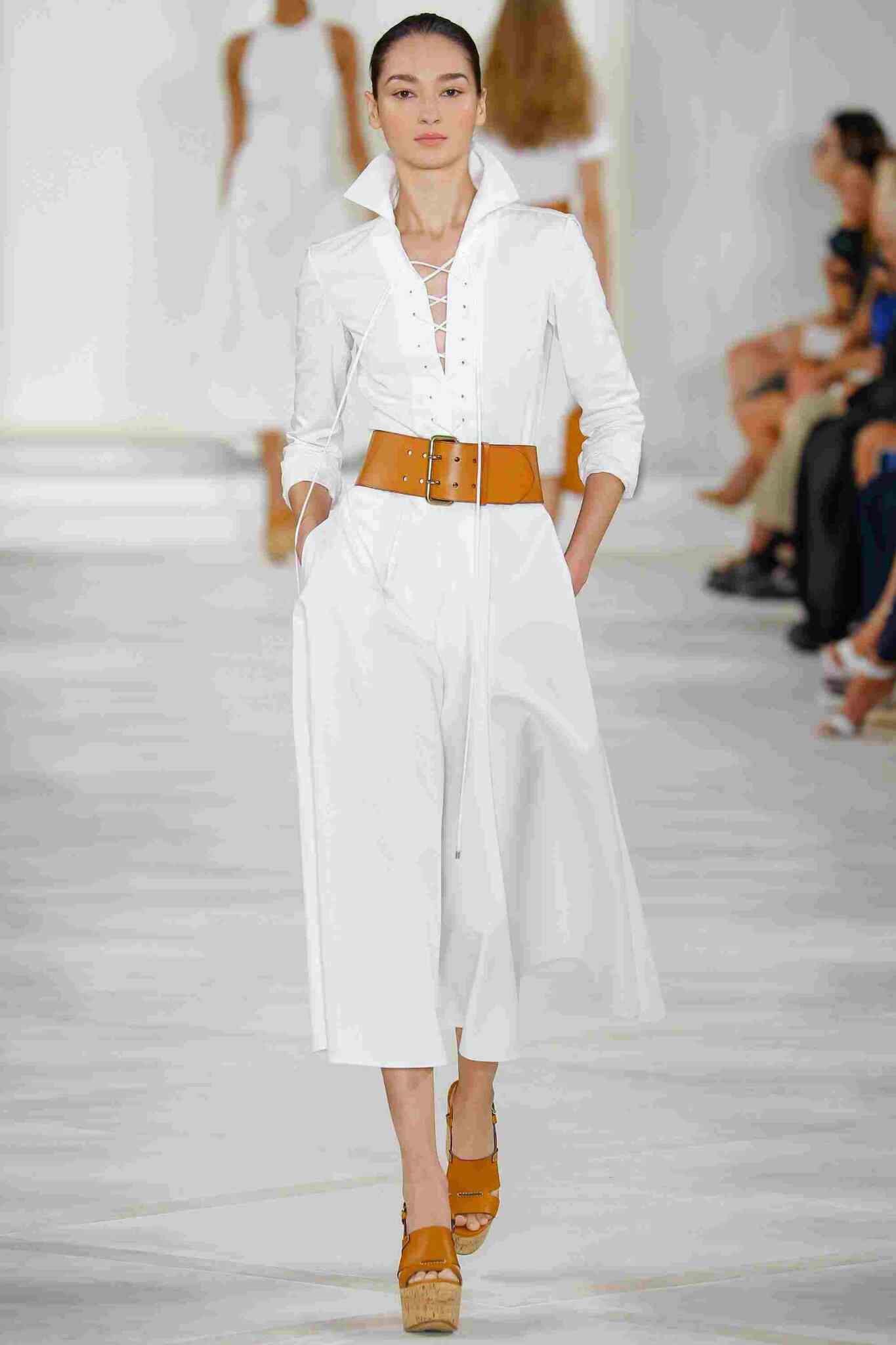 ‌Belts craze has been high from some recent years, the fashion follows this year also. It can be seen pairing up with every school to office to party outfits. If you want to give your dress a new look a simple or quirky  or wide belts are there, now don't panic if you're short of cloths. It can be worn with any coat, dresses on any casual and formal events.
Featured at: Alexander McQueen, Carolina Herrera
Bucket Hats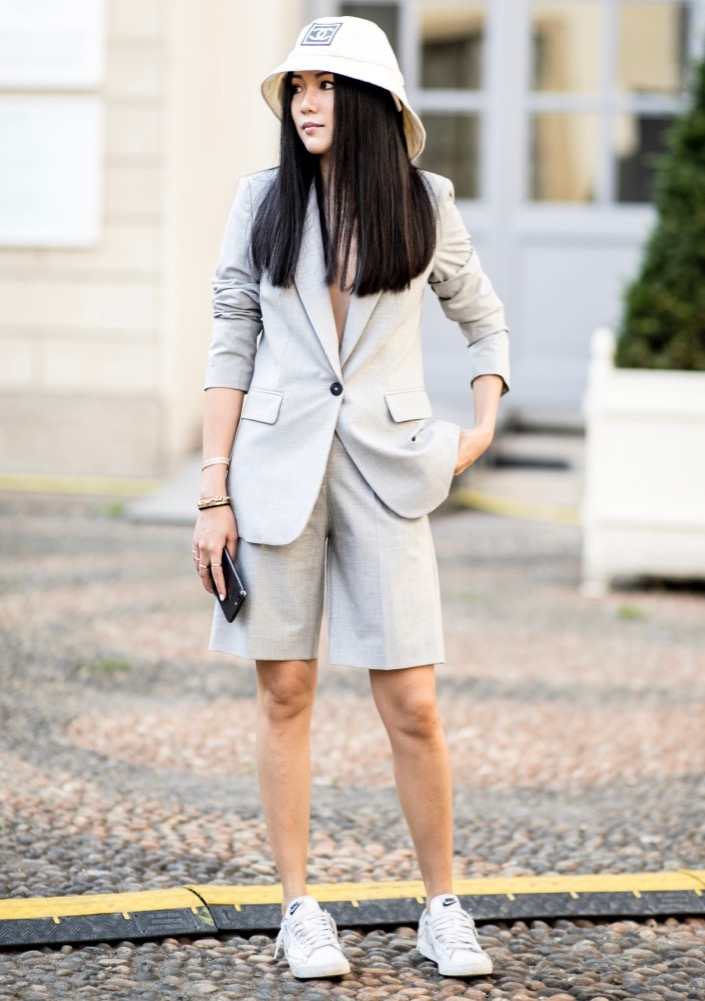 ‌For all the hat lovers, to survive this hot weather with style, a good range of hats are shown on the runways of many designers to complete your look. There is no need to worry to find your taste because types like Bucket hats, Fisherman's hats, and Wide-visor hats, Brimmed hats and many more are present, you just need to grab your suitable pick.
Featured at: Fendi, Michael Kors, Peter Pilotto
So are you all set to pick up your favourites from 2020 summer trends?