Top trends to buy from ZARA Winter Collection 2023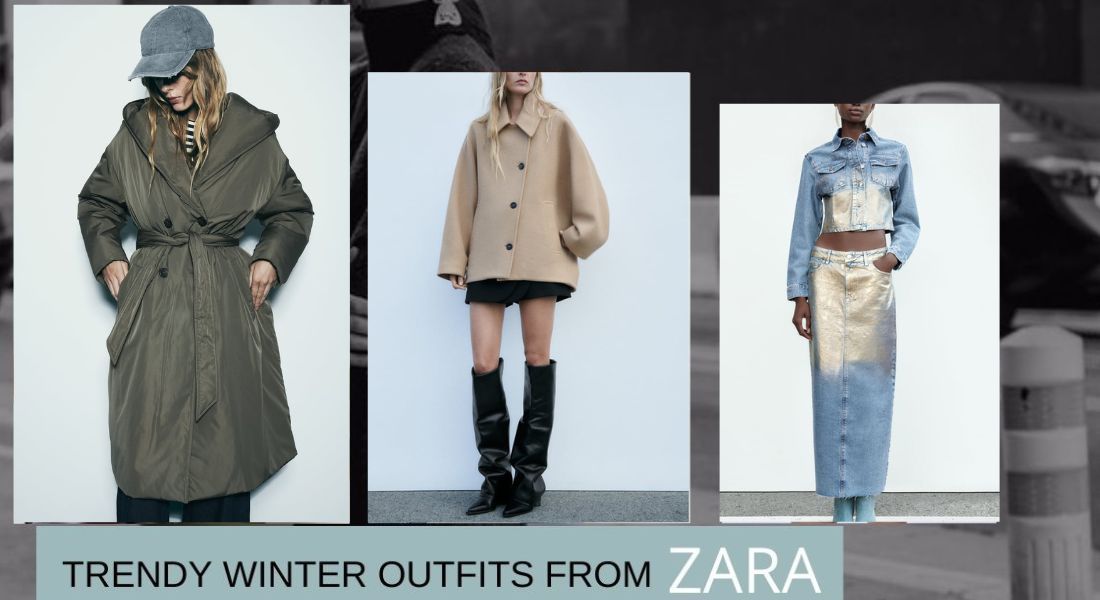 Hey girls! winter season is ongoing and you can't miss to look stylish on the same side. Now, if you've already made your list to update your wardrobe with this season's trends, make sure you don't miss checking out the most recent and trendy ZARA winter collection.
We can't deny the fact that, every season ZARA gives us the freshest, most updated, and most chich winter trends. So this year as well, we can find out multiple options right from the basics, to modest, and from sleek silhouettes to classy coverups, their pieces are worthy to check out.
So, make sure you have a glance at our favorite picks of the best Zara winter collection 2023 to wear this winter season.
Maxi Dresses
Maxi dresses are single silhouettes that not only look classy but elongate your appearance. We all love to wear them in summer, so why avoid them in winter?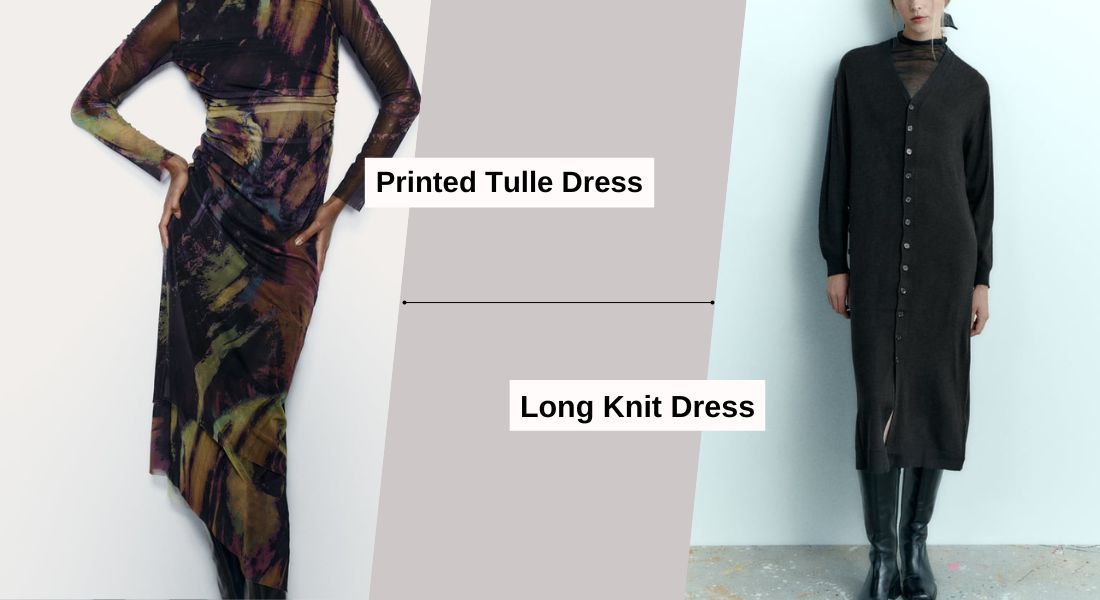 A wide range of options are available in the ZARA maxi dresses collection but we've picked out two of our favorites among them:
Printed Tulle Dress: This black colored maxi dress has tie & die prints in multiple colors that are perfectly contrasting with each other. This outfit is made with polyester fabric which is surely a good-to-buy option for winter. You can find more such options on the official website of ZARA with different color combinations and prints.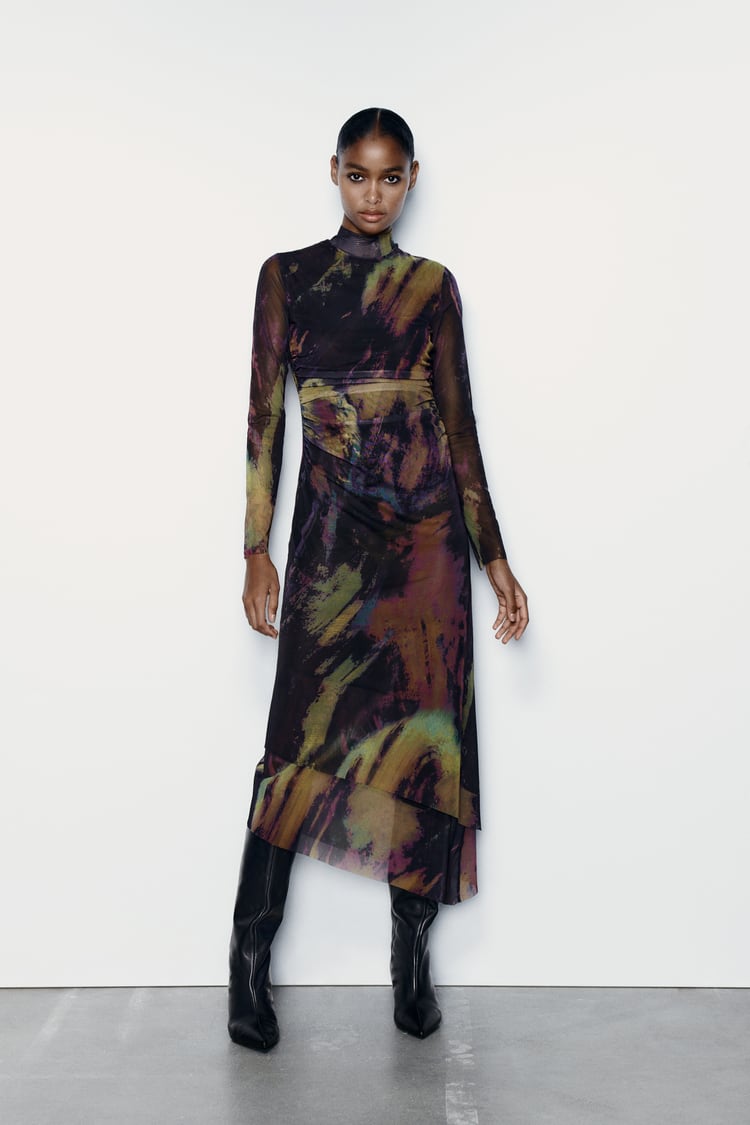 Long Knit Dress: Knit dresses are a quite popular fashion trend in winter. They do not only keep you warm but their ribbed detailing makes the outfit look more stylish. Zara's Winter 2023 collection prominently dominates long-knit dresses. The most popular Zara knit style comes with cut-out detailing, wrapped dress patterns, a halter neckline, metallic thread dress, and tie-dye prints. Maxi dresses are best to style with boots in the winter season.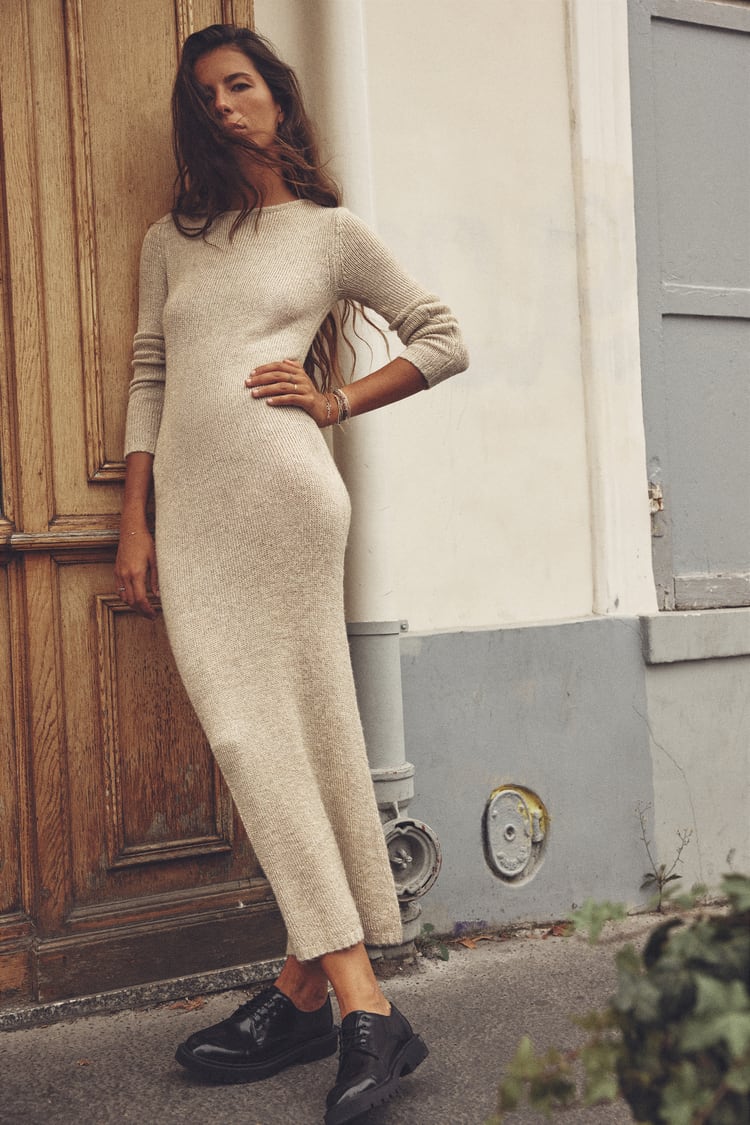 Jackets & Coats
Well, layering clothes in winter is one of the things we all enjoy, but it goes incomplete without having a nice and warm piece of Jacket or coat in our closet.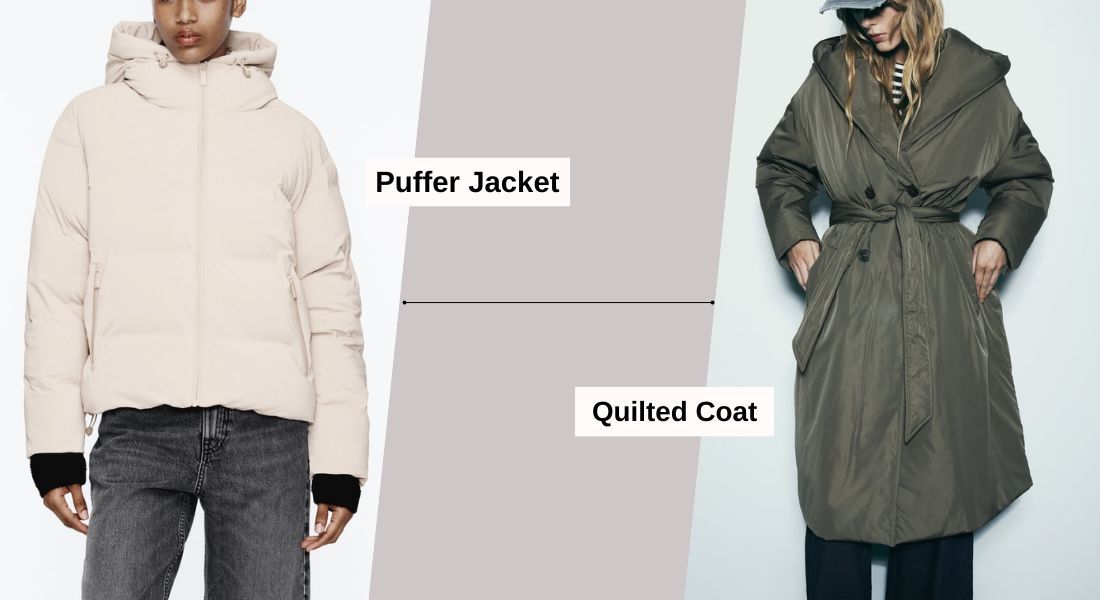 From the past few years to this winter season, some pieces have continuously managed to stay in trend. Following the latest winter trends 2023, ZARA has released some of the most stylish and versatile warm pieces for you:
Puffer Jacket:  Puffer jackets are still regulating winter trends. In the cold and harsh weather, puffer jackets are the best option for casual days for winter wear. These jackets come to your waist length and have an additional cap to cover your head. Puffer jackets come with a front zip to easily wear them. This grey-shaded jacket is a water-repellent quilted jacket that keeps you dry and does not let air or water pass on. It also has a detachable hood, made with faux fur for your convenience. These jackets are available in a good number of designs and colors.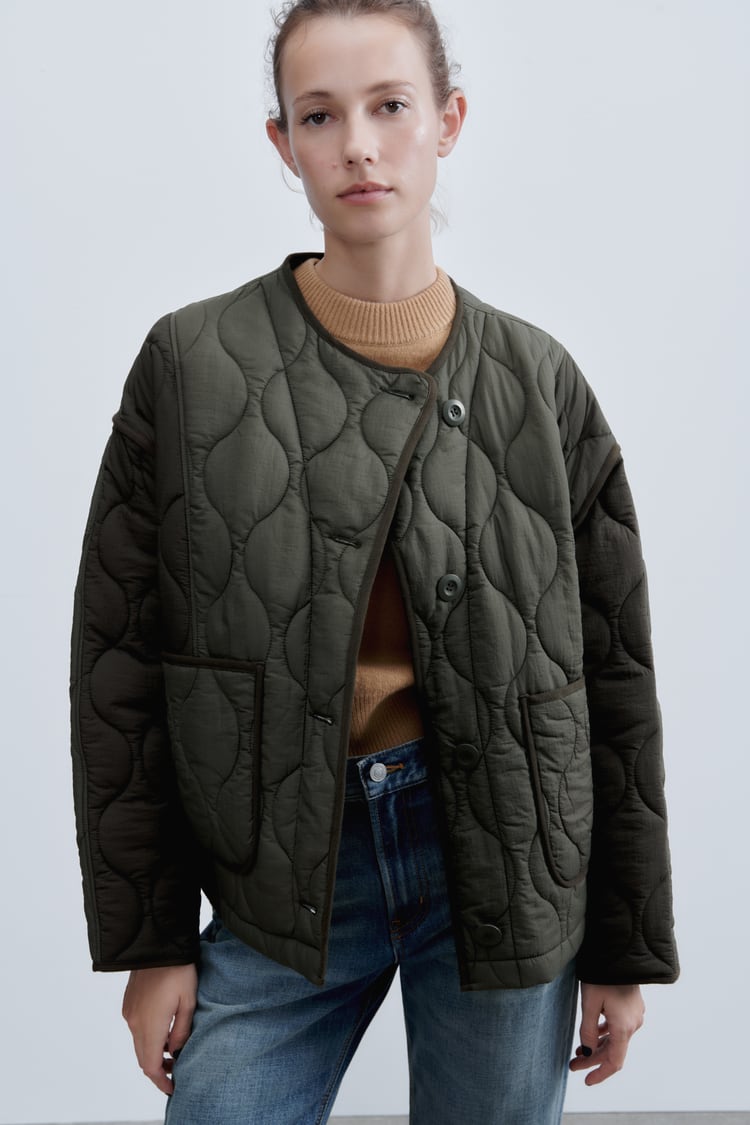 Printed Jacket: Prints can be an experimental style in winter but in this season, Zara winter wear collections have bold print jackets that are trending. If you do not want to add too many colors to your winter fashion, then you can choose this abstract printed black & white jacket that comes in a loose-fitted style and zip enclosure.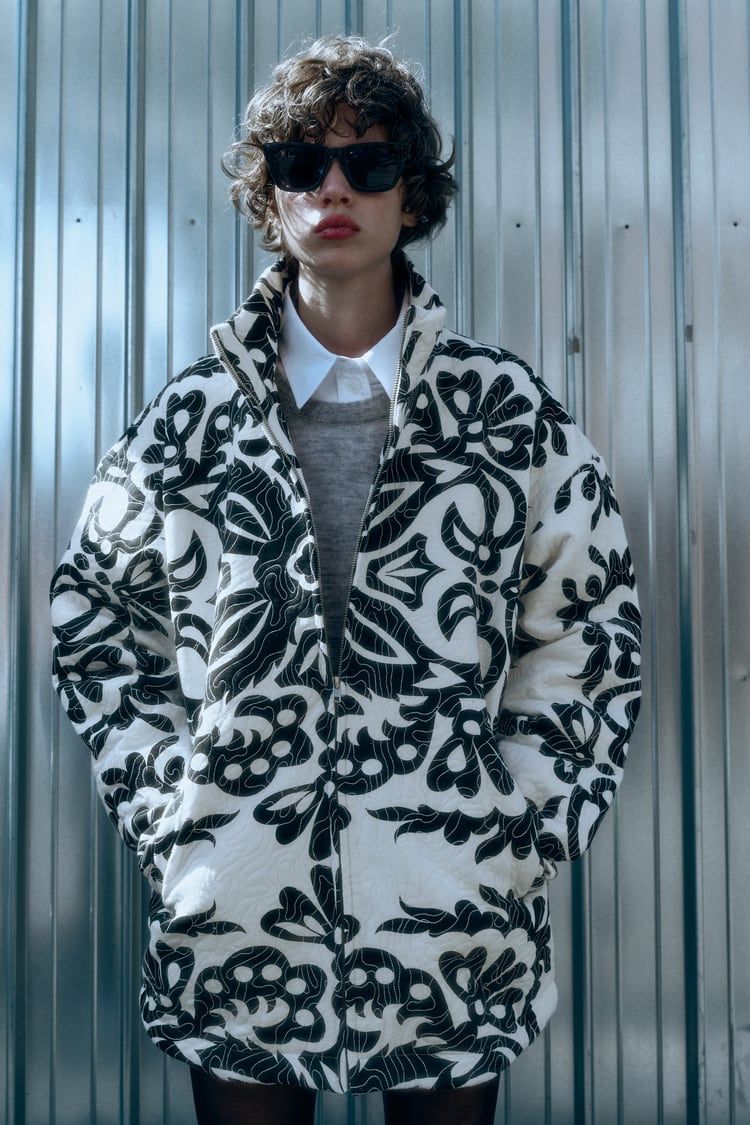 Faux Fur Coats: Faux furs are quite popular and preferable options for winter wear. To make it a style statement, ZARA has launched some trendy faux fur coat options in its recent winter collection. This soft beige long-sleeve coat comes with a lapel collar. Front buttons are given for the proper fitting. Wearing faux furs in winter not only provides warmth but also looks chic and super adorable at the same time.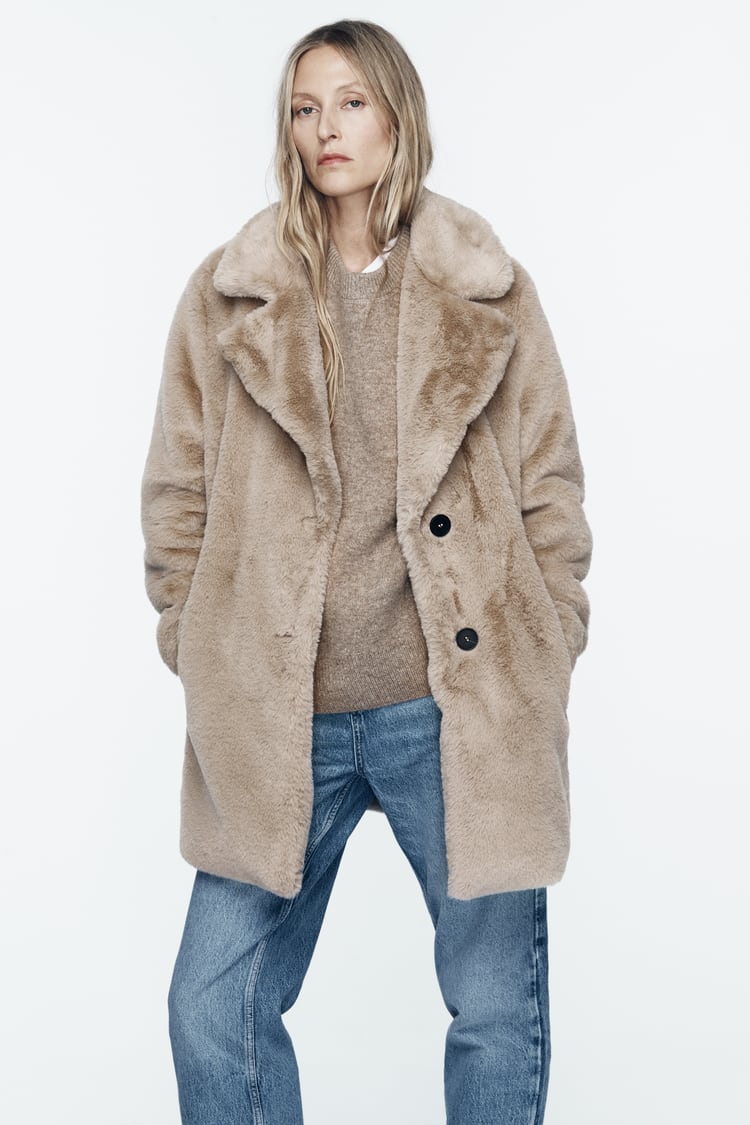 Quilted Coats: Well, this year quilts are all ruling on the ZARA 2o23 winter collection. Quilted coats look super stylish and give you a defined silhouette. This quilted long coat comes with a hooded collar and long sleeves. Fleece lining is given inside the coat to keep you warm all the time. Additionally, its double-breasted button and fron belt wrap your body perfectly and give you a defined look.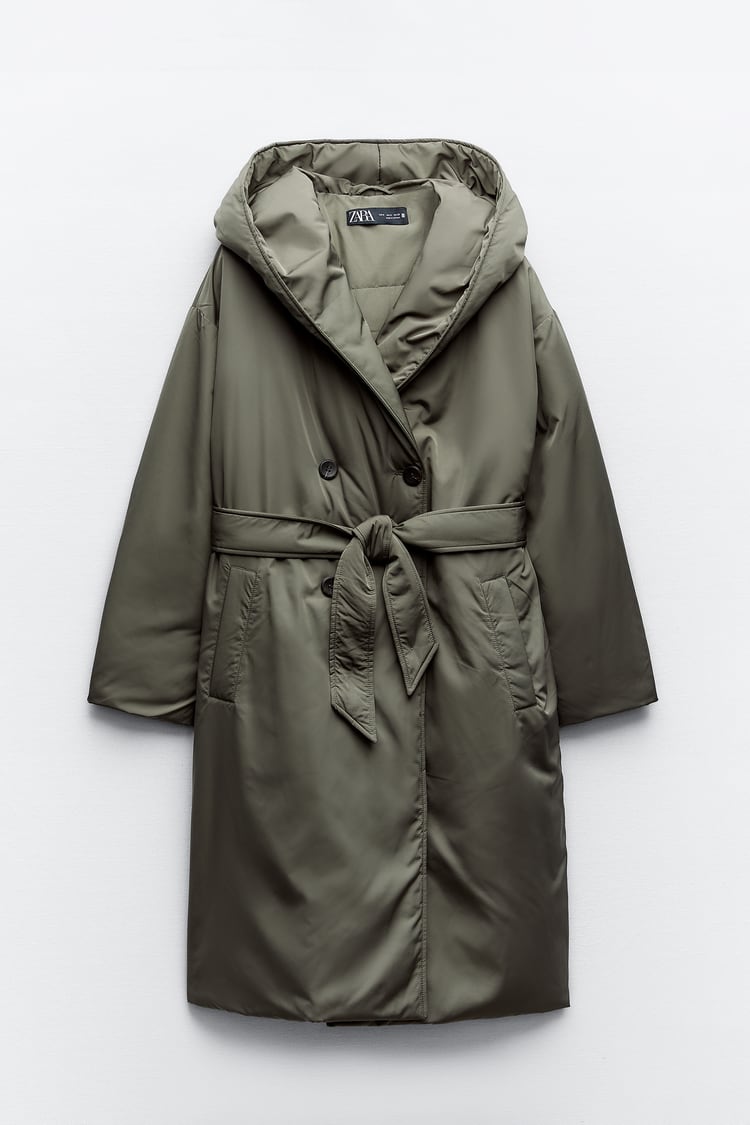 Co-ord Sets
If you always tend to glam up but never want to compromise your comfort. Then you can definitely rely on Co-ord sets.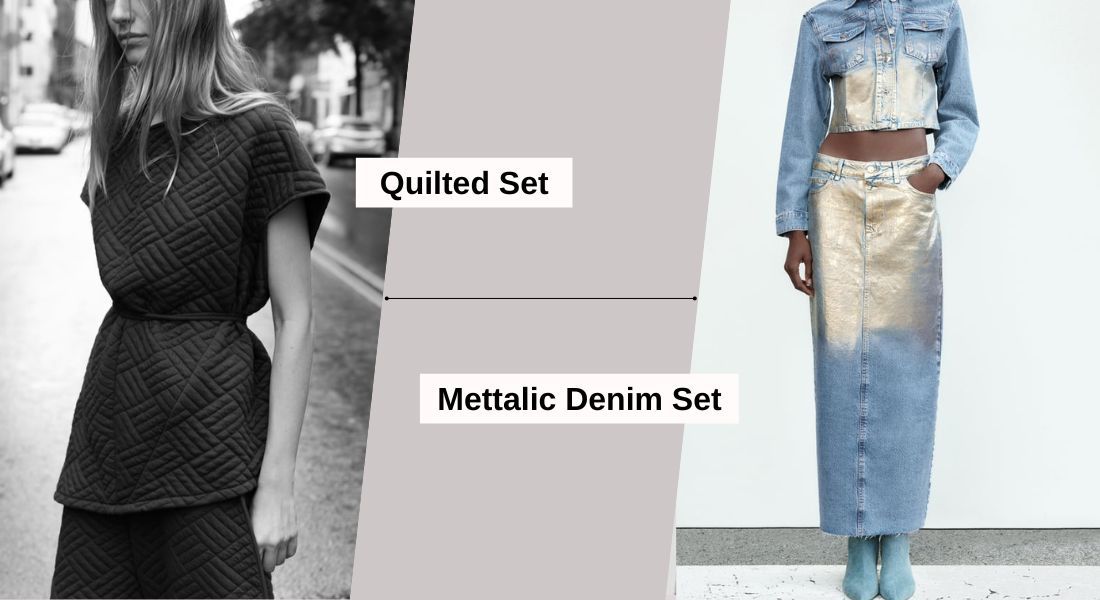 Co-ord sets are one of the pieces that are always preferred by most of us in every season. Do you know why? Because it's such a versatile piece that comes in endless prints, patterns and materials that can easily be carried out on any event, also manages to provide comfort. Well, following the winter trends 2023, we also want you to feel cozy and comfy. Check out some of our slaying ZARA co-ord sets options:
Foil Print Set: Foil Prints can also be seen all over this season in Zara winter wear. This foil print co-ord set is eye-catching and goes perfectly with winter vibes. The sweatshirt and trousers will keep you warm and covered, Additionally, the print will be the top style game.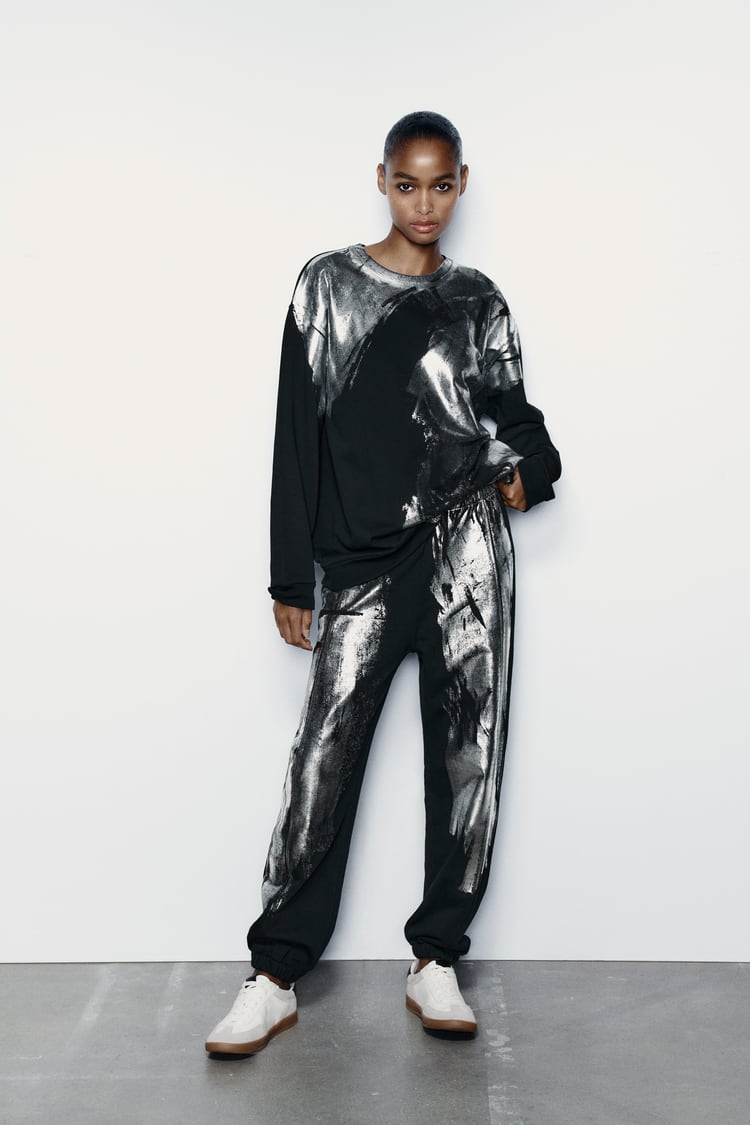 Cropped Metallic Denim Set: How can we forget timeless denim, which can never go out of style? For this year, ZARA has brought a denim co-ord set with metallic detailing. To extend your denim collection, you can try out this Cropped Mettalic Denim Co-ord, which comes with a cropped jacket and a long skirt. This pair can also be styled separately with your favorite pants or a cool high-neck top.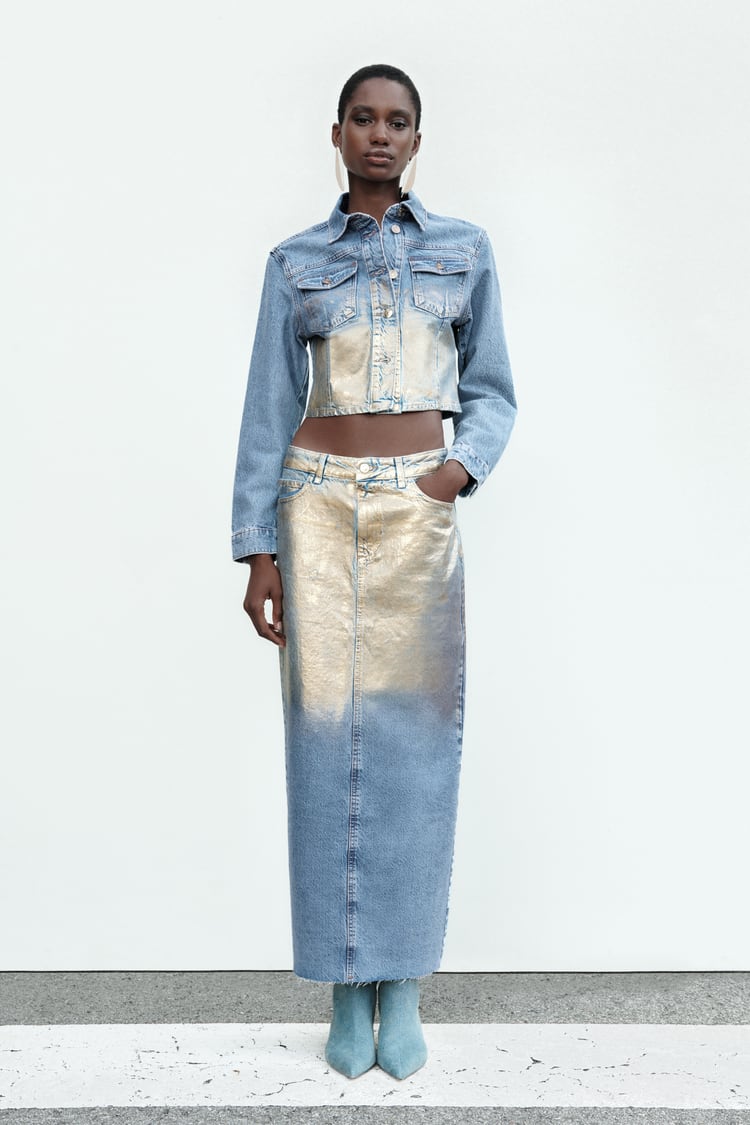 Quilted Co-ord set: Again, quilts can also be seen in ZARA co-ord set collections as well. This olive green color co-ord set comes in an asymmetric pattern. As much as it looks relaxed to wear, it also protects you from the harsh winter season. The fabric is soft and light to wear, which can definitely be your go-to option for winter outings.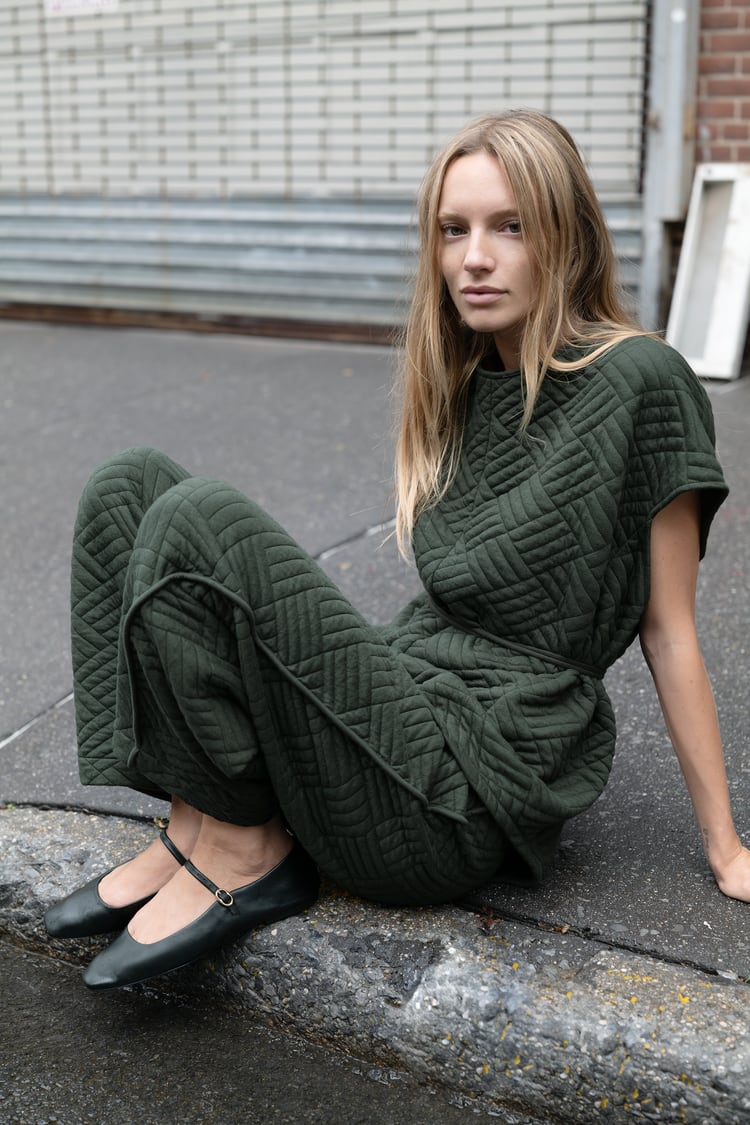 Relaxed Sweatshirt & Trouser: We know being comfortable is your prime concern in the winter season. The season ZARA winter wear has a good variety of Co-ord sets concerning your comfort. These co-ord sets are available in varieties ranging from oversized to cropped length and from ripped to embroidered patterns.
This embroidered faded effect sweatshirt and pant set come in a pale pink color, which is definitely soothing for winters and has a cotton blended fabric that makes it light to wear.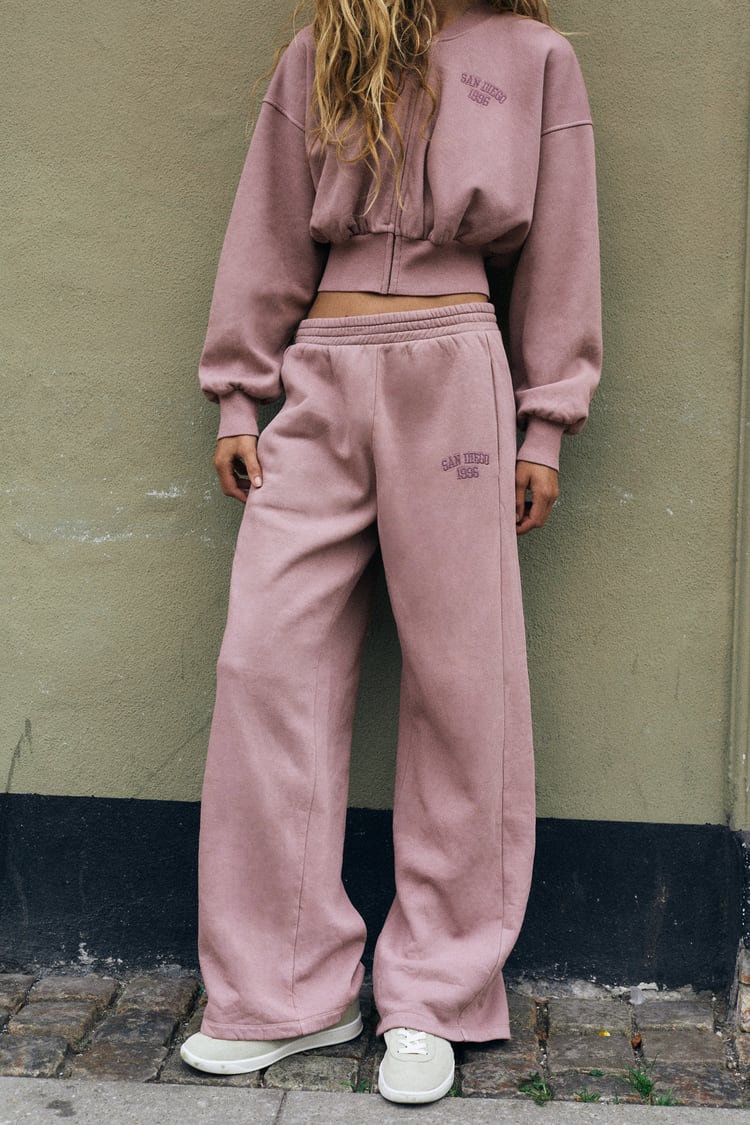 Blazers
Formal are all set to slay in this winter season. Want to know how? Have a glance below.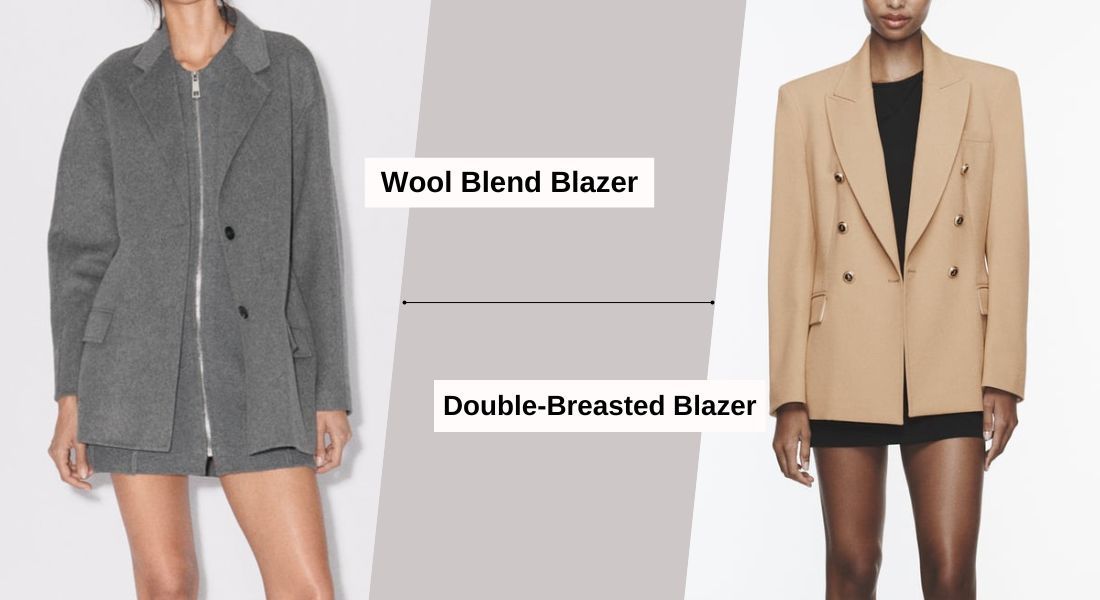 For the boss female who wants to look strong and presentable every time, then this season can stop you. The winter trends 2023 have shown some all-time classic blazers on the runway, and now in the ZARA winter collection, you can find all of them in one place. Although, you can find blazers in a wide range of colors winter fashion can better be aced up in deeper tones. So check out below some of our favorite picks from the ZARA 2023 winter collection:
Double-Faced Wool Blend Blazer: Blazers are must must-have layering outfit for winter fashion to keep you warm and stylish at the same time. In winter 2023, an oversized double-faced wool-blend blazer is quite in trend. They are extremely comfortable to wear and you can buy them in a trendy winter color palette at ZARA.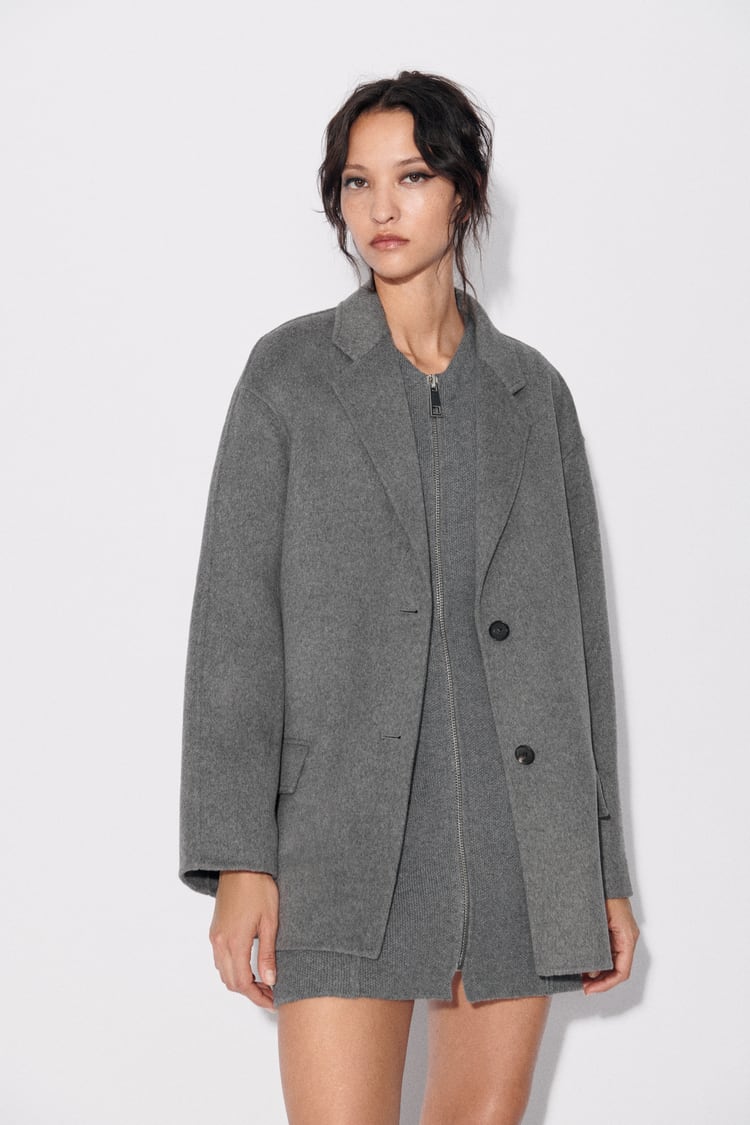 Double-breasted Blazer: Ruling the fashion of the early 2000s, Double-breasted blazers are again back in trend. For all the formal and important events, you must have invested in a chic Double-breasted Blazer. This tailored blazer comes with a lapel collar and shoulder pads to make your shoulders look broader and give you a presentable look.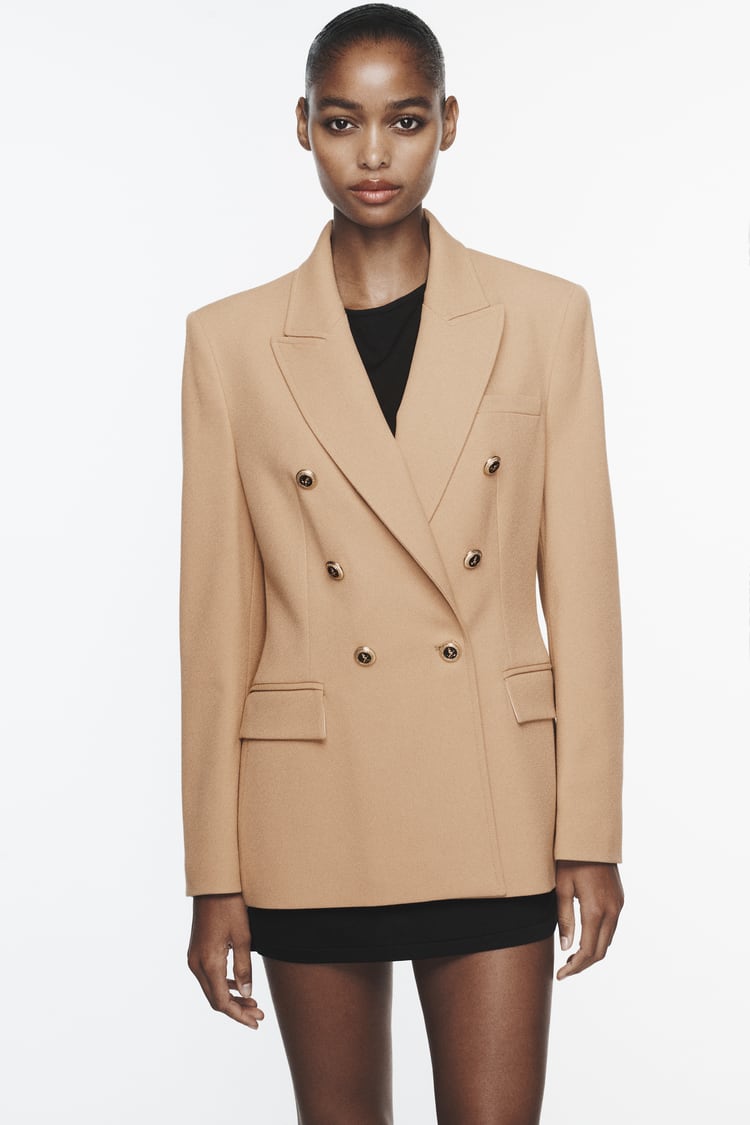 Boots
Boots are one of the most important accessories for the winter season. To beat the harsh weather and slay your winter styling game, you must invest in some trending boots for women.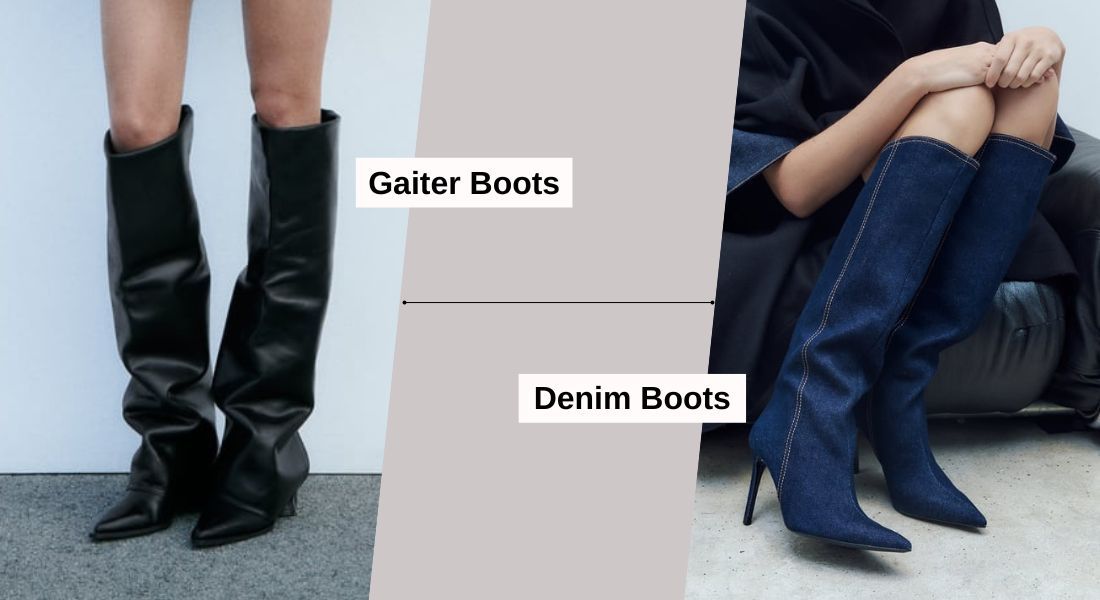 Boots are one of the most necessary and versatile accessories for winter wear. This year in the Zara Winter 2023 collection, leather & denim boots are highly trending. Checkout our top picks for the Zara boot collection for women below:
Flat Leather Boots: Flat Leather Boots are highly trending and can be seen ruling the latest Zara boot collection. These boots come high to knee-length and provide you full coverage while maintaining a comfort level. Additionally, the leather material is water-resistant and keeps you warm in harsh cold weather. These Zara boots are available with square front and gathered calf designs.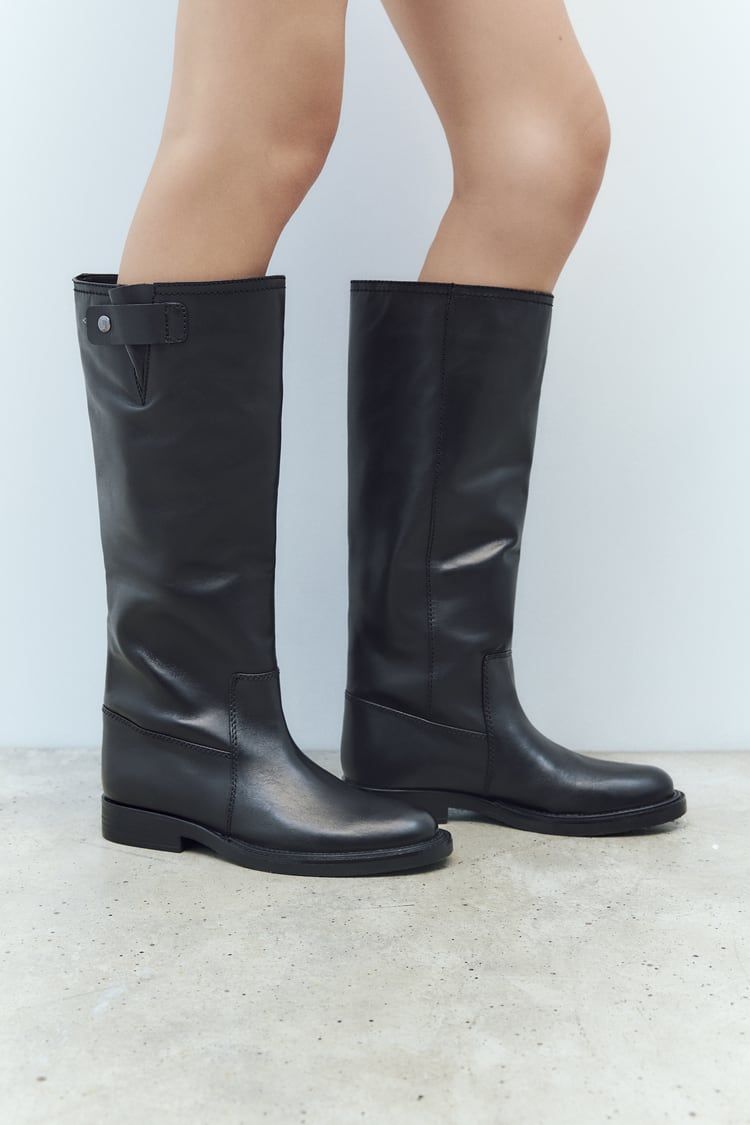 Leather Gaiter Boots: Leather Gaiter Boots are extremely stylish and give you a french-girl vibe. The Gaiter detailing increases the durability of boots along with adding a style statement to your look. Black is the most prominent and trending color of the season in the Zara leather boots collection.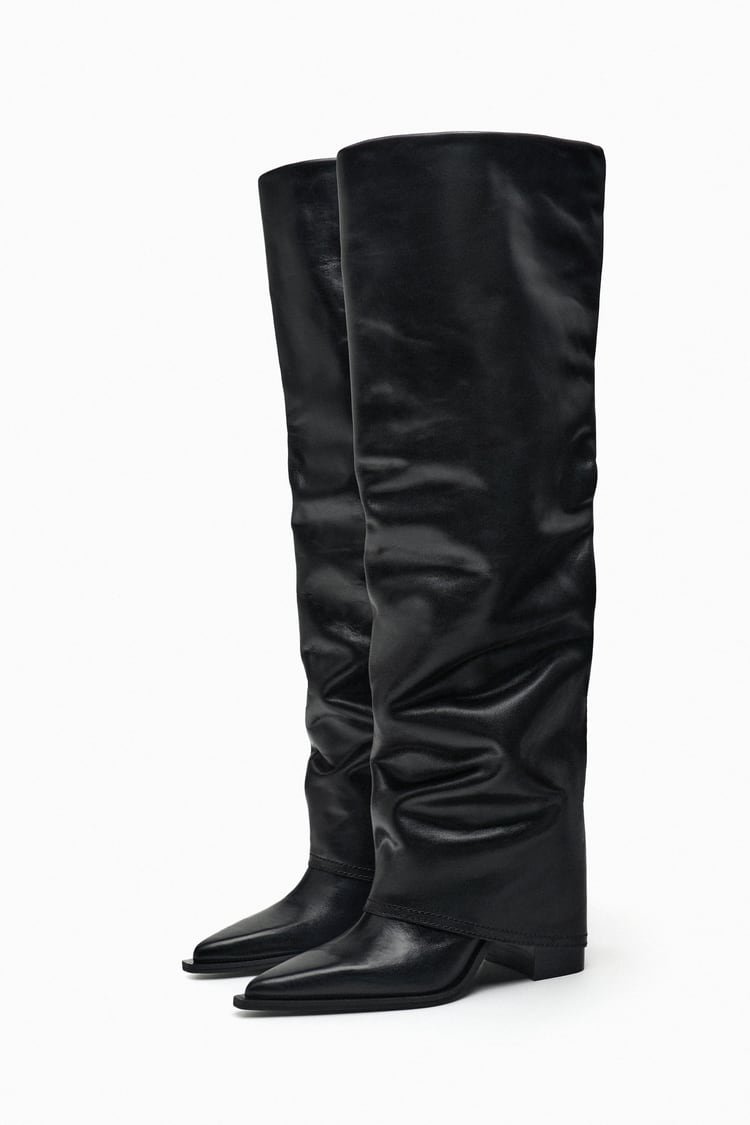 High-Heel Denim Boots: For all denim lovers, ZARA denim boots are here. With this style, you can surely ditch regular leather boots and cater to your love for denim. Also, to slay in an all-denim look, you must have these high-heel denim boots in your wardrobe.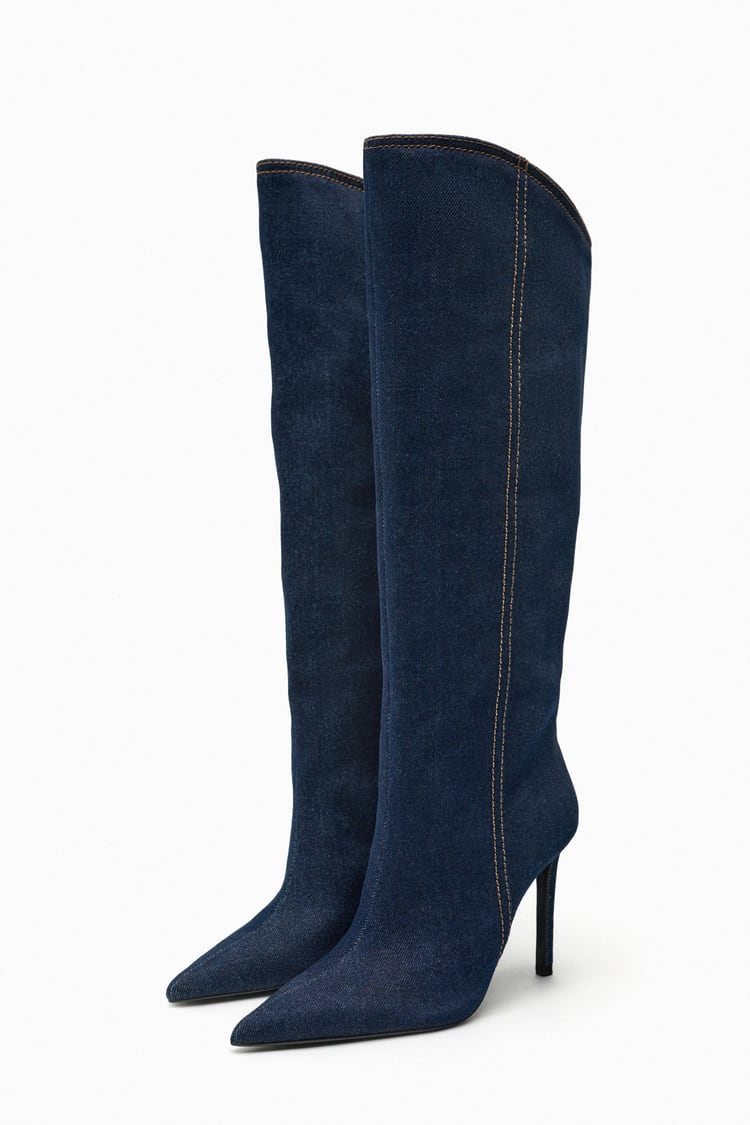 We hope this article may help you select some of the best winter trends to shop from the top ZARA winter wear and curate your next shopping list.
Thank you for reading this article. I hope we are able to provide the answers to all your queries.